4 Things To Know About Akebia's New Vadadustat Collaboration With Otsuka Pharma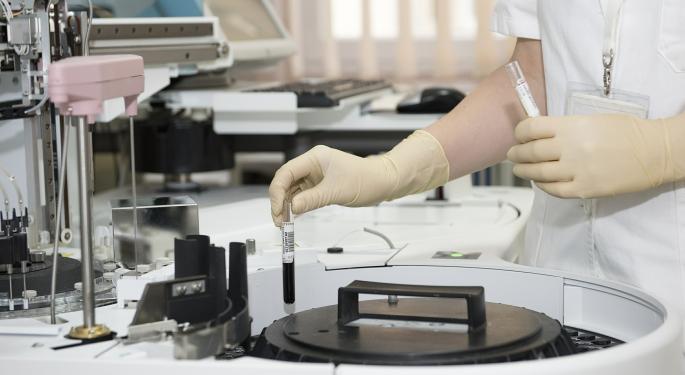 Following Akebia Therapeutics Inc's (NASDAQ: AKBA) announcement of an expanded agreement with Otsuka (OTC: OTSKY) to develop and commercialize Vadadustat in Europe, China and Other Territories, HC Wainwright said in a note that the European partnership provides strong economics, removing any funding concerns.
The recent agreement is on the back of a previous collaboration, which allowed the companies equally share the costs of developing and commercializing vadadustat in the U.S. as well the profits from the potential future sales.
Vadadustat is an oral hypoxia-inducible factor, or HIF, stabilizer being developed by Akebia to treat anemia related to chronic kidney disease. The mechanism of action of the candidate is similar to how a body adapts naturally to lower oxygen availability associated with a moderate increase in altitude.
The body acts by increasing the production of HIF, which coordinates the interdependent processes of iron mobilization and erythropoietin production to increase red blood cell production and, ultimately, improve oxygen delivery.
4 Aspects
H.C. Wainwright's Ed Arce broke down four different aspects of the deal:
The new agreement provides for Akebia receiving $208 million or more in committed capital from Otsuka, including $73 million on signing and $135 million or more of development funding. This payment is expected in the second quarter of 2017.
Akebia also stands to receive $657 million in milestone payments. Consequently, the transaction value is about $865 million. Otsuka will make double-digit royalty payments of up to 30 percent on the net sales of vadadustat in Otsuka's territory, which includes Europe, Russia, China, Canada, Australia and the Middle East, but excludes Latin America and other previously licensed countries.
Otsuka is eligible to conduct additional studies of vadadustat in the EU, Akebia's rights to delay such studies based on the objective outside of the territory.
Akebia retains all final decision-making authority with respect to manufacturing and supply in the territory, global Phase II development program and brand strategy and regulatory filing in the U.S. and EU.
The companies estimate the renal anemia market at $3.5 billion.
Near-Term Catalysts
Arce and Yasmeen Rahimi view the data readout of two separate Phase 2a dose-ranging studies in Japanese CKD patients by the year end as a near-term catalyst.
Furthermore, the analysts expect the initiation of Phase 2 hyporesponders study within the next couple of months, with the results expected some time in the first half of 2018.
The firm reaffirmed its Buy rating on shares of Akebia, raising its price target to $21.
At time of writing, shares of Akebia traded up 6 percent to $13.25.
Related Links:
Mark Your Calendar For These Days In May To Play The Volatility Around FDA Decision Dates
Emulating The Unthinkable: FDA's Tech Bet With 'Organ-On-A-Chip'
View Comments and Join the Discussion!
Posted-In: Ed Arce HC Wainwright Otsuka Pharma vadadustat Yasmeen RahimiAnalyst Color Price Target Analyst Ratings Best of Benzinga