Biggest Hurdle For Tronox Acquisition Of Cristal? Chinese Regulators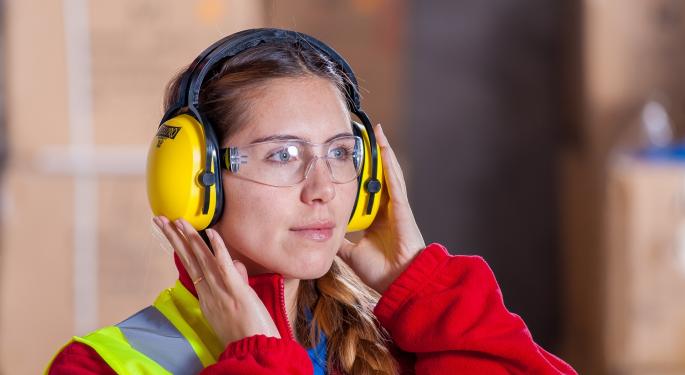 Noting opportunity to capitalize on recovering demand for titanium dioxide (TiO2), Tronox Ltd (NYSE: TROX) agreed in February to acquire Saudi-owned Cristal for $1.673 billion and a 24-percent stake in stock.
The pending purchase and concurrent sale of Alkali Chemicals would render Tronox the sector's largest pure-play TiO2 producer with a 15 percent market share — a factor that may warrant heightened scrutiny by antitrust regulators.
But Height Securities doesn't think the hurdle's unsurmountable.
"The post-acquisition competitive landscape will be an important factor in determining the likelihood for whether the transaction receives the required regulatory approvals," analyst Nils Tracy wrote in a Thursday note.
The Antitrust Checklist
Because Tronox markets in the United States, New Zealand, South Korea, Canada and China, it must secure antitrust approval from each. The individual rulings will depend on each country's TiO2 market concentration.
In the United States., Chemours Co (NYSE: CC) leads the industry with a 14-percent market share, followed distantly by Huntsman Corporation (NYSE: HUN) (9 percent), Henan Billions (7 percent) and Kronos Worldwide, Inc. (NYSE: KRO) (7 percent).
An approved transaction would boost Tronox to market leader and render it only the second player — alongside Kronos — reporting wholly TiO2-based revenue.
Antitrust regulators will largely consider these factors, as well as the competition of Chinese producers, which boast an aggregate market share of at least 15 percent. Height views these conditions favorably.
"The practical implication of this is that while the TiO2 market may be a duopoly, pro-forma Tronox will not be able to implement duopolistic price increases that would trigger antitrust concerns," Tracy wrote.
Odds Of Intervention
Height perceives little risk of regulatory intervention by the U.S. or Saudi Arabian governments, as the former would celebrate the competitive advantage of an American company in the international market, and the latter would directly profit from the sale of Saudi Aramco-owned Cristal.
But there is less certainty about approval from the Chinese Ministry of Commerce (MOFCOM), which may regard the transaction a disadvantage for Chinese companies. The eastern nation is a significant consumer and producer of TiO2 and, consequently, has much at stake with the acquisition.
Fortunately, recent meetings between Presidents Donald Trump and Xi Jinping could work in Tronox's favor.
"We believe that China will allow the transaction due to the global political climate as well as the substantial competition presented by Chemours (CC) and Chinese firms," Tracy wrote.
Overall, Height considers the diversity among TiO2 producers an advantage supporting regulatory approval.
"Given the competition presented by China, we believe that the Cristal/Tronox acquisition should receive antitrust approvals both in the U.S. and abroad," the note read.
Risks to the thesis include unpredictable regulatory agendas under capricious leadership, as well as "unprecedented economic conditions [that] could instigate unanticipated and/or sweeping shifts in policy."
Tronox was trading up about 1.91 percent Thursday morning at a rate of $16.65.
Related Links:
Technavio Reveals Cost Saving Opportunities for the TiO2 Market
Wall Street's M&A Chatter From March 28: Moneygram, Huntsman, Oracle-Accenture
View Comments and Join the Discussion!
Posted-In: Analyst Color M&A News Politics Legal Global Analyst Ratings Movers Best of Benzinga