DexCom Jumps 25% As It Becomes Only Continuous Glucose Monitoring With Medicare Coverage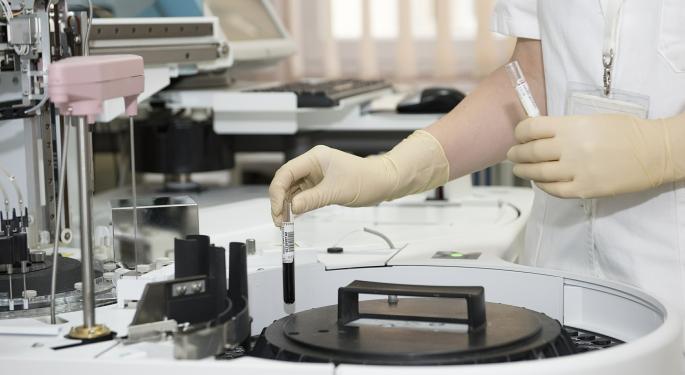 DexCom, Inc. (NASDAQ: DXCM) shares are rallied 25 percent on more than five times its average volume. The move comes amid the company's G5 mobile receiving Medicare coverage.
Wedbush on Friday stated that the receipt of the Medicare coverage has come ahead of its end of 2017/early 2018 expectations. The firm estimates an additional 1.3 million Medicare-aged Type 1 and insulin taking Type 2 diabetics now have access to G5 CGM, as coverage seems to be irrespective of the type of diabetes.
Analysts Tao Levy and Na Sun are of the view that a 70 percent reimbursement of commercial payers is a reasonable discount, as the applicable patient pool significantly expands. The analysts also noted the CMS positions Dexcom's G5 as the only continuous glucose monitoring, or CGM device, with Medicare coverage, as it requires an insulin-dosing claim to qualify for the reimbursement.
Insulet's OmniPod System Could Get FDA Approval
Wedbush also said in the note the news is positive for Insulet Corporation (NASDAQ: PODD), as the CMS' updated view of diabetes-related durable medical equipment products should be readily applicable to the company's OmniPod system. The firm also noted that the management has been increasingly confident in recent months about the possibility of obtaining Medicare coverage.
Tandem's Insulin Pump with G5
The firm feels Tandem Diabetes Care Inc (NASDAQ: TNDM) could also benefit from the news, as its t:slim X2 insulin pump with G5 integration is expected to receive FDA approval in mid-2017. According to the firm, this system would be very competitive in the Medicare population for pumpers who also want a CGM.
Medtronics Insulin Pump at Disadvantage
However, the firm said Medtronic PLC's (NYSE: MDT) CGM-only system Guardian Connect, though receiving FDA approval within the next few months, may need to obtain its own dosing label to receive Medicare coverage. This, according to the firm, would take one to two years. The firm isn't sure if data from Guardian Connect would be robust enough to obtain this indication. Additionally, the firm believes Medtronics' insulin pump portfolio would be at a disadvantage to competitors' pump integrated with Dexcom's G5 mobile system
View Comments and Join the Discussion!
Posted-In: WedbushAnalyst Color Analyst Ratings Best of Benzinga