Apple Isn't Massively Benefiting From Samsung Note 7 Recall, But Google Pixel Is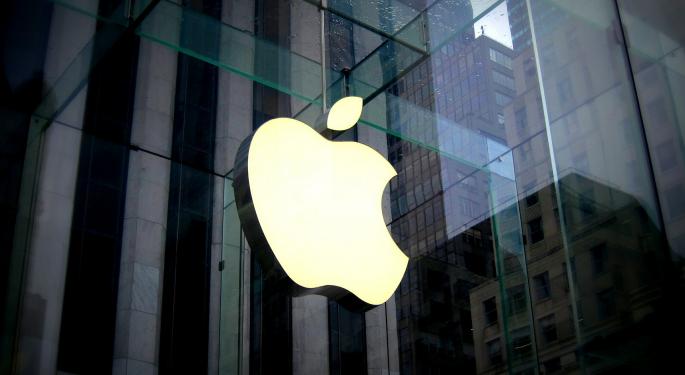 While many have thought Apple Inc. (NASDAQ: AAPL) is the big winner from Samsung's Note 7 recall, there is a catch.
Samsung Recall's Lasting Effects
There is no denying of the fact that Apple benefited from the recall, but the gain has not been as large as expected, with Apple's own iPhone 7 Plus supply chain issues preventing it from taking full mileage of the event.
Canaccord Genuity believes more than 2.5 million Galaxy Note 7s were eligible for the worldwide recall and exchange and estimates Samsung lost revenue in the range of $5 billion to $6 billion on an annual basis.
"[O]ur survey work indicates the iPhone 7 Plus models remain supply constrained and thus somewhat limiting Apple's larger screen share gains versus the recalled Note 7," analyst Michael Walkley wrote in a note.
The analyst noted that demand for iPhone 7 Plus continues to outstrip supply with extended delivery times into January. That said, the iPhone 7 models are in adequate supply across most SKU's and locations.
Moreover, the survey also pointed out Samsung's own Galaxy S7 and S7 Edge has captured some lost Note 7 sales and continues to perform well into the holiday season.
Further, the survey showed that the Google (Alphabet Inc (NASDAQ: GOOG) (NASDAQ: GOOGL)) Pixel smartphone is benefiting from the Galaxy Note recall, and globally, consumers may seek other alternatives including LG V10, Moto Z Force Droid or Huawei P9. Google Pixel is available in a 5-inch version and the Google Pixel XL 5.5-inch version.
"With the latest Snapdragon 821 processor along with Qualcomm power management and other RF content, we believe Qualcomm will benefit from Google's improved sales versus the iPhone 7 Plus," Walkley highlighted.
The analyst highlighted that the limited supply of the iPhone 7 Plus have also curtailed Apple's strong share gains during the past several weeks in North America with the Google Pixel and other Android smartphones starting to regain some premium-tier market share.
Not As Large As Expected, But Still Significant
That said, Apple has benefited from Note 7 recall. Walkley estimates that Apple captured 106 percent of Q3/C2016 industry profits, up from 75 percent in Q2 and 91 percent in Q3/2015, primarily due to Samsung's expenses from the Note 7 recall.
"Impressively, Apple captured this profit share with only 12.4 percent of smartphone unit share in Q3/C2016, as it enjoyed strong share of the premium tier smartphone market and Samsung's profits were adversely impacted from the Note 7 recall," Walkley continued.
The analyst expects these positive trends to drive iPhone installed base beyond 570 million exiting C2016. He sees 2017 installed base of 635 million, which still represent only 40 percent of the 1.6 billion global premium market smartphone subscribers in 2017, according to Gartner.
Walkley estimates Apple could sell roughly 200 million to 250 million iPhone units annually, with 2017 likely above the mid-point of the range. For 2018, the analyst projects 2018 iPhone sales could approach the high-end of this range due to expectations for more incremental improvements in 2018 iPhone versus the iPhone 7.
Walkley maintains his Buy rating and $140 target on Apple shares, which were recently seen up 1.32 percent on the day at $111.51.
View Comments and Join the Discussion!
Posted-In: Analyst Color News Price Target Reiteration Analyst Ratings Movers Tech Trading Ideas Best of Benzinga