Mark Cuban Says 'It's Time To Bring Drug Pricing Under Control,' Cites Report From Harvard Business Review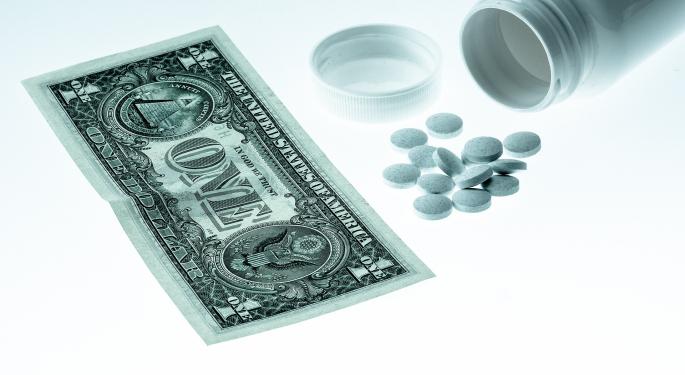 Mark Cuban, the famed billionaire entrepreneur and owner of the NBA's Dallas Maverick, tweeted his support for drug pricing controls on Monday. He stated, "Empathy arbitrage can not be a pricing strategy."
In a response to a follower, Cuban added "innovation won't decline" when companies lose out on monetary incentives. He also suggested there will "always be opportunity" for pharmaceutical companies, but "gouging" consumers "can't be a strategy."
Cuban's tweet linked to a report by Harvard Business Review that followed a 78 year-old named Tony who regained his livelihood from the drug 3,4 diaminopyridine (3,4 DAP).
Tony and patients like him have regained their strength and ability to walk and care for themselves after being diagnosed with a rare but treatable neuromuscular disorder.
Patients like Tony obtain the drug at a low cost from compounding pharmacies or for free through a compassionate-use program. However, these patients are now living in fear after a pharmaceutical company called Catalyst acquired the North American rights to a slightly modified formulation of the drug called Firdapse.
Related Link: Senator Calls Out Bill Ackman, Questions His Senate Hearing Comments On Drug Pricing
The pharmaceutical company was attracted to the $300 million to $900 million annual market opportunity for the drug. However, the U.S. Food and Drug Administration (FDA) requested additional information from Catalyst before any final ruling is made.
"What's troubling is that the emerging breed of pharma companies prioritize profits over drug discovery and manufacturing," the Harvard Business Review report stated. "They legally acquire the rights to existing drugs and charge exorbitant prices following FDA approval, all without ever having made meaningful research or development investment."
The report further suggested that the business model of "exploitative" pharmaceutical companies is significantly impacting the health care system's ability to provide care. Naturally, Catalyst isn't the only pharmaceutical company engaged in this practice and notable names such as Valeant Pharmaceuticals Intl Inc (NYSE: VRX) were forced to testify at Senate hearings.
The United States remains one of the few countries in the world that doesn't regulate drug prices.
"The time has come for our nation's drug approval process to respond to the thrilling era of drug discovery and value-based care," the report concluded. "Behavior that has an inarguable role on Wall Street should not be allowed in health care."
Did you like this article? Could it have been improved? Please email feedback@benzinga.com to let us know!
View Comments and Join the Discussion!
Posted-In: 3 4 diaminopyridineAnalyst Color Biotech News Health Care FDA Media General Best of Benzinga