Bob Peck's Bull/Bear Questions For Facebook, Amazon And Large-Cap Internet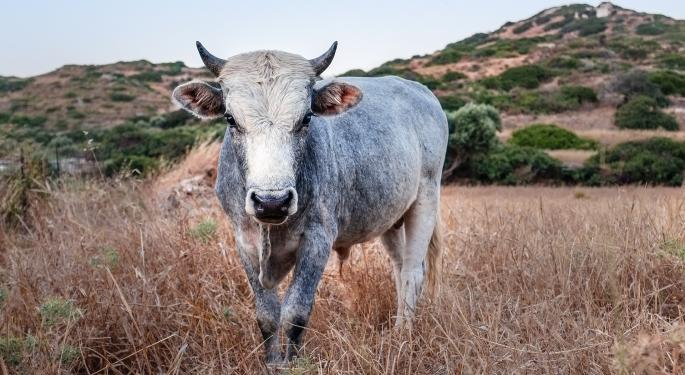 Among the several trends in the Internet and Digital Media space, the more pronounced ones recently have been M&A, the network effect of size [with the big companies getting bigger] and a rise of disruptors, SunTrust Robinson Humphrey's Robert S. Peck said in a report. He mentioned some of the bigger questions for the large cap Internet stocks.
Alibaba
Alibaba Group Holding Ltd (NYSE: BABA): Rated Buy, with price target at $90.
Health of the Chinese economy and consumer spending as well as consumption growth
Prospects of top-line growth continuing to decouple meaningfully from GMV growth
Core margin expansion and the extent of incremental investment required
Margin impact of new investments
Status of the Ant Financial IPO
Will Alibaba's ecosystem be able to expand its daily reach and engagement?
"We think Alibaba has already decoupled revenue growth from GMV growth and that this trend will only continue with more ad spend by brands and merchants, the growth of Aliyun/ AliCloud and Youku," analyst Robert Peck wrote.
Related Link: SunTrust's Bob Peck On Yahoo's $5 Billion Bids: "This Makes More Sense!"
Amazon
Amazon.com, Inc. (NASDAQ: AMZN): Rated Neutral, with a price target of $710.
Can top line grow despite tougher comps for International and AWS?
Will there be margin expansion at all three segments: North America, International, and AWS?
Is the company approaching an "Investment Phase," which could suppress cash flow?
Will increased competition in cloud impact pricing and growth?
Can Amazon succeed in markets outside of North America and Europe in the long run?
Could potential competition from Google impact omni-channel competition?
"We think Amazon is a phenomenal company, but a lot of positive assumptions are getting baked into expectations," Peck commented.
eBay
eBay Inc (NASDAQ: EBAY): Rated Neutral, with a price target of $26.
When will an impact from eBay's growing structured data be visible to investors?
Prospects of eBay returning to double-digit growth
Impact of StubHub pricing change comp from 3Q last year
In the absence of a revenue turnaround, can the company be run more profitably?
Would the company consider dividends?
"We think the changes the company is making will last through 2016 – if the company is unable to grow faster, more capital return ideas could make this stock interesting for investors," the analyst mentioned.
Facebook
Facebook Inc (NASDAQ: FB): Rated Buy, with a price target at $135.
Can users and engagement continue to grow for FB Core and Instagram (IG)?
Would ad inventory, including page growth and ad load, grow meaningfully from here?
How much revenue can IG drive in 2016 and 2017 and how much is incremental?
Would there be incremental opex beyond the current guidance?
When will we see any tangible monetization from Messenger & WhatsApp?
Peck said that core performance had been robust and IG could exceed $1.5b in 2016, while also expressing caution regarding the potential impact from rising platforms like Snapchat.
Google
Alphabet Inc (NASDAQ: GOOGL): Rated Buy, with a price target of $850.
Has there been a slowdown in core search ad spend in 2Q?
Can Google overcome tougher comps in 2H?
Impact of the mix shift to higher TAC growth
Will there be margin expansion this year, given incremental investments?
Can Google expand more aggressively into travel or ecommerce?
Will Google increase its buyback substantially or initiate a dividend?
"We think expectations have come down on both top line and margin expansion, creating an easier set up into earnings," Peck stated.
Netflix
Netflix, Inc. (NASDAQ: NFLX): Rated Neutral, with a $115 price target.
How weak is domestic growth and will it be impacted by the price increase?
Is near-term international growth at risk, as Netflix takes longer to penetrate?
Will there be continued domestic margin expansion, while International ramps?
Impact of increasing competition on both subs and content spend
"We think the expectations for Netflix have come in as investors are more cautious given these near term challenges – still this is one of the most disruptive companies in the space," the analyst wrote.
Twitter
Twitter Inc (NYSE: TWTR): Rated Buy, with a price target of $18.
Can the company turnaround user growth in the back half?
With LinkedIn acquired, is Twitter next?
Can advertiser budget spend grow with a stagnant user base?
In the absence of user turnaround, can the company be run more profitably?
Peck commented that Twitter had made several changes with the hope of inflecting user growth in 2H. In case the company is unable to do so, M&A "would be inevitable" in 2017.
Yahoo
Yahoo! Inc. (NASDAQ: YHOO): Rated Buy, with a price target at $44.
When will we hear results on the core auction and what is the price?
What becomes of YHOO, after the core spin?
"We think the core will be sold to one or more parties and we should find out shortly – the main question for investors is how does Yahoo efficiently monetize the rest of its securities and at what value," Peck mentioned.
Posted-In: Robert S. Peck SunTrust Robinson HumphreyAnalyst Color Long Ideas Reiteration Analyst Ratings Tech Trading Ideas Best of Benzinga
View Comments and Join the Discussion!