Now That Brexit Happened, Experts Are Worried About Earnings And Jobs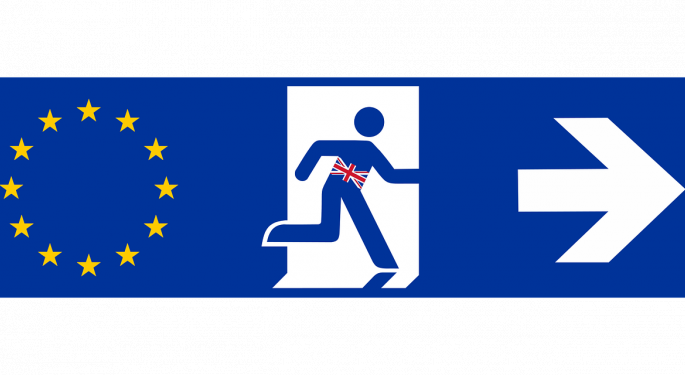 Well, much to everyone's surprise, we actually got a Brexit. The market reacted as expected following a big shock, and finance Twitter Inc (NSYE: TWTR) had a field day.
But now that the initial wave is over, Benzinga're turning attention to what's next. Will the market bounce all the way back to Thursday afternoon's levels? Or can we kiss this three-month trading range goodbye? And what should investors be most concerned about going forward?
We asked around to get some answers.
JJ Kinahan, Chief Market Strategist, TD Ameritrade
"Overall I don't think it's a time to panic by any stretch of the imagination. We're just at the low end of a range. We've seen crazy market moves before, and that was certainly a wild move."
Related Link: Mohamed El-Erian On Playing The Market Post-Brexit: "Let The Dust Settle"
Kinahan noted that Europe may not be out of the woods yet, and he'll be keeping an eye out on the Spanish election results this weekend. "I don't think the volatility is over; these events [like Brexit] typically take three to five trading days to work their way through the system. Beyond that, the bigger issue to me is how is this all going to play into earnings and what does that mean for everybody? I think that's the next major market juxtaposition.
"I'm most worried about financials, because we're repricing our interest rate expectations even more now. This is not what those who buy financial stocks were hoping for by any stretch of the imagination.
Brian Dolan, Head Market Strategist, Head Of Financial Education, DriveWealth
"The market reaction so far has mostly been to reverse the rallies that immediately preceded the Brexit result. So, markets have only priced out what they had previously priced in. A failure to finish out the week with some semblance of a bounce would suggest next week could be treacherous indeed, as the larger reality of a UK out of the EU and fears of further EU disintegration get priced in.
"For me, the two-year time frame to negotiate Britain's exit from the EU is the key question mark. Over the weekend, do investors decide that the current drop is premature and offers bargain buying opportunities, resulting in a quick rebound? Or, do they come back with a deeper angst and keep on selling? I wouldn't be surprised to see a little of both."
Related Link: Will Today Become Britain's Black Friday? Stock Panic Through The Years
Mariano Mamertino, Economist, Indeed
"While it's unlikely that the Brexit vote will suddenly bring the shutters down on the English Channel, the free movement of workers has clear economic benefits — and it's essential that British businesses can continue to be able to get the people they need to fill the jobs available. If Brexit is allowed to interrupt the flow of talent to the UK, Britain's loss will be Ireland's gain if skilled workers are lured by its dynamic and English-speaking labour market instead.
"So those tasked with the delicate job of negotiating the Brexit must ensure that a non-EU Britain enjoys the trade ties and access to European markets and talent that Norway and Switzerland do."
Posted-In: Analyst Color News Eurozone Futures Politics Events Global Economics Best of Benzinga
View Comments and Join the Discussion!