Slingshot Insights Hosts Informative Call On Moleculin Biotech: Here Are The Details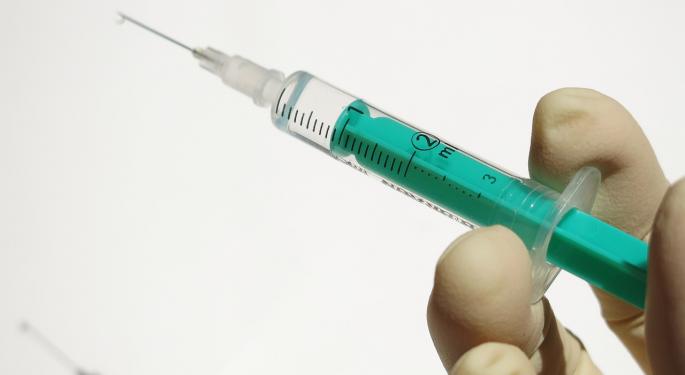 Slingshot Insights, a crowdfunded expert network that offers investment research tools, conducted an expert call on Moleculin Biotech Inc (NASDAQ: MBRX) AML drug Annamycin last Friday.
The goal of the call was to offer investors the opportunity to better understand how the drug differs from competing drugs, such as Celator Pharmaceuticals Inc (NASDAQ: CPXX)'s VYXEOS.
Slingshot Insights' expert on the call was medical oncologist and professor at Johns Hopkins University Dr. Gabriel Ghiaur. The doctor is also a double board certified in Hematology and Internet Medicine, with numerous publications in peer reviewed journals.
Related Link: Moleculin Biotech Inc Rang Nasdaq Stock Market Closing Bell In Celebration Of IPO
Call Highlights
Moleculin Biotech is now attracting investor attention, as Celator's drug is seeing "early success" in treating acute myeloid leuxemia (AML). Most recently, Moleculin Biotech conduced a Phase 1 AML trial and the doctor commented* on the dropout rates and side effects:
"A conversation around the specific disconnect between the efficacy claim that 'three subjects also cleared bone marrow blasts. Of these three, one went on to a successful bone marrow transplant [...] The other two had tumor lysis syndrome and unfortunately expired.'"
The doctor also discussed the long-term hope for AML treatment and said, "So I share that enthusiasm with the rest of the field that we're going to end up using smart therapies for AML. So, the ABT drug is very exciting, and there's a lot of people thinking like that."
However, the doctor added there is still a long way to go before curing the disease, adding, "I think the biggest problem will be cost for these drugs. You can imagine people saying why do I need to give liposomal Annamycin when I can give daunorubicin."
*Commentary from Dr. Ghiaur has been edited for length and clarity.
View Comments and Join the Discussion!
Posted-In: Analyst Color Biotech News Health Care Events Analyst Ratings Media Trading Ideas