George Soros Starts Shorting Again: Should You Listen To Him? Here's How He's Done Recently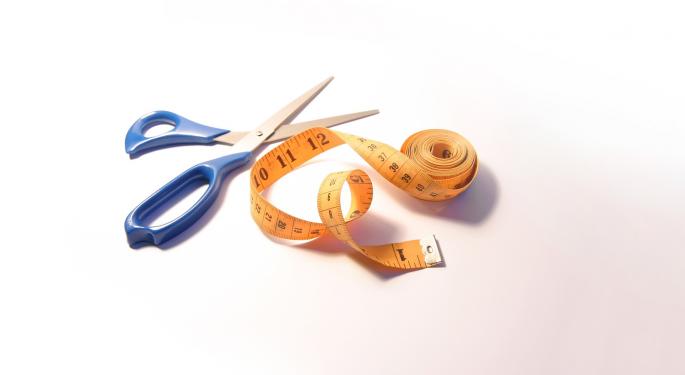 Bloomberg's Simone Foxman reported how George Soros's latest predictions have played out. The report was published after Soros, "the 85-year-old billionaire who broke the Bank of England in 1992," came out of retirement to short U.S. equities hands-on.
Barrick Gold Corp: Win
Soros Fund Management "cut its disclosed U.S. stock holdings by 37 percent in the first quarter while buying shares of gold miners," said Foxman. His largest new position disclosed in the quarter was Barrick Gold Corporation (USA) (NYSE: ABX), which jumped 44 percent since the fund reported the holding compared to a 3.1 percent gain from the S&P 500 during the same time period according to Foxman.
Related Link: Short U.S. Stocks Trade Is Getting Crowded
China: Mixed
Soros has been worrying about China since at least 2013 "expressing that the country's leaders might not be able to manage an economic slowdown [...] and compared China's economy [earlier this year] to the U.S. in 2007–08," said Foxman. The Shanghai Composite has returned 27.24 percent since mid-2013, although the Shanghai stock market has started to fall apart recently.
Europe: Mixed
In 2011, Soros "said the Greece-born European debt crunch was more serious than the crisis of 2008… [and] last year he said the chances of Greece leaving the euro area were 50-50," according to Foxman. "Since Soros's 2011 comments, the Bloomberg European 500 Index has returned 82 percent. European sovereign debt has returned about 14 percent in dollar terms," said the Bloomberg writer.
Related Link: Soros Believes Donald Trump Is Spreading Fear And Helping ISIS
Argentina Bonds: Win
"Soros has invested in Argentina for decades, and most recently wagered successfully on the country's defaulted bonds," said Foxman. Argentine bonds have returned 57 percent since Soros's "bet was revealed with the lawsuit in August 2014&,rdquo; said Foxman.
Japanese Yen: Win
Soros made "almost $1 billion from November 2012 to February 2013 betting that the yen would tumble with the election of Prime Minister Shinzo Abe, who pressed the Bank of Japan to introduce additional stimulus measures," according to Foxman. The yen had depreciated 34.36 percent to the dollar since November 2012.
Could Soros be as successful with his U.S. equity shorting strategy? Possibly. Either way the billionaire is not alone, as Carl Icahn stands beside him with his 149 percent net short hedge fund.
View Comments and Join the Discussion!
Posted-In: Analyst Color Short Sellers Short Ideas Emerging Markets Eurozone Hedge Funds Markets Media Best of Benzinga