6 Stocks That Could Be Primed For A Short Squeeze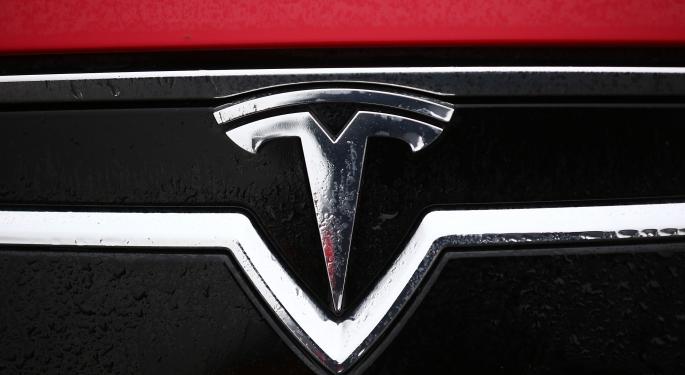 SunGard's Astec Analytics provides intra-day short-selling market data to its clients. The firm's top pick from a securities lending perspective this week was Southwestern Energy Company (NYSE: SWN).
Other stocks that that saw plenty of short-selling activity included the following:
Below is a look at Karl Loomes' list of top stocks in the Americas from a security lending perspective.
Top Pick - Southwestern Energy
This week's top pick for North America was an energy company. Depressed oil prices are having large effects on many firms, both within the sector and outside of it.
While a small recuperation in oil prices over the past week has provided the energy sector with some breathing air, for Southwestern, all that this brought was a small reduction in its losses (the stock had lost almost 80 percent in 12 months; now, the losses have been cut to about 66 percent).
Short interest in Southwestern began to surge at the start of 2015, rapidly reaching a level of roughly 20 times the average volumes seen in 2014, Loomes explained. "In October the borrowing activity took off once more, doubling in the space of three months and pushing through 90 percent of the available shares being borrowed by the end of the year."
1. Tesla
Tesla fell one position in this list over the past week. With more than 90 percent of the company's shares available now being borrowed, the cost of borrowing is quite high – as shares available for borrowing become scarce.
"Given the $68 loss the shares have suffered in the last six months alone, profit taking might be expected, but short sellers are maintaining their positions and have gained from a further $2 fall over the past week, nearing a flat performance over the last 12 months. With electric car sales still failing to charge ahead and more traditional fuels reducing in price, the Tesla brand has a lot to do," the report stated.
2. Chesapeake Energy
Over the last 12 months, borrowing volumes at this energy producer have increased almost four-fold. The largest part of this growth was seen in March and June. On the other hand, shares of Chesapeake have plummeted more than 82 percent over the past 12 months.
However over the past week, the number of shares borrowed actually declined by almost 10 percent, although the number still represents an 80 percent of the number of shares available – same as in the previous week. "This suggests that it was the supply decreasing that caused the drop in volumes borrowed, and this, in turn, suggests that institutional shareholders are selling CHK," Loomes said.
Related Link: Why Tesla, SunEdison, Fitbit, GoPro, Weight Watchers And U.S. Steel Are Screaming 'Short Squeeze'
3. Vale SA
Same as its mining partners, Vale has been going though tough times, having lost almost 64 percent in value over the past 12 months. However, Vale's hardship was driven further by its involvement in to "the ill-fated Samarco Minerals SA, the Brazilian iron ore miner allegedly responsible for last November's dam burst that was described as the worst environmental disaster in Brazil's history."
While short interest levels have been pretty volatile over the past year, last week's volumes (which were closing in on the 12-month high) would suggest that the market is expecting further losses.
4. Weight Watchers International
Weight Watchers fell two spots in this list over the past week. The benefits of new marketing campaigns and celebrity endorsement in late 2015 were pretty short lived, Astec's note stated.
In fact, over the first couple of weeks of 2016, shares lost 31 percent of their value, as 100 percent of shares available to borrow were being borrowed.
Last week, some investors were able to take some profits as the borrow volume fell by more than 20 percent, even though the proportion of shares borrowed declined by only 8 percent. "This would suggest that supply is getting tighter, which in turn suggests institutional investors may be selling out of Weight Watchers," the report added.
5. SolarCity
Finally, a hot stocks regular. The stock has spent "the majority of the last 12 months in positive territory with regards to the value of its shares, but the last quarter of 2015 witnessed a crash of 50 percent, quickly followed by a positive recovery of 68 percent."
Over the past couple of weeks, however, shares crashed again, taking prices about 30 percent below where they were a year ago.
"Short interest has been steadily reducing in volume since the end of November 2015, falling almost 60 percent over that period. However, as a proportion of shares available to borrow, this value has only fallen 20 percent, implying supply is getting tighter, which in turn suggests institutional investors may be selling out of SolarCity," the note concluded.
Disclosure: Javier Hasse holds no positions in any of the securities mentioned above.
Posted-In: Astec Analytics Karl Loomes SunGardAnalyst Color Short Ideas Analyst Ratings Movers Trading Ideas Best of Benzinga
View Comments and Join the Discussion!