Bob Peck's Top 10 Internet Investor Debate Topics For 2016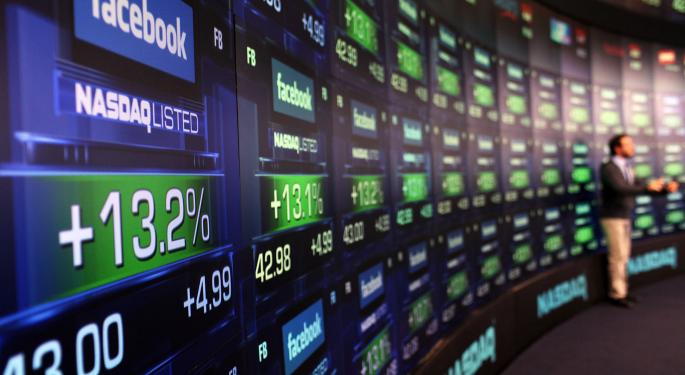 SunTrust Robinson Humphrey's Robert S. Peck wrote about the emerging trends in the Internet space and what these could mean for investors.
With elections scheduled in 2016, Peck addressed the top 10 Internet debate topics that investors should monitor.
The analyst also mentioned companies that are poised to benefit or be at risk.
"While the 10 debates mentioned below are not meant to be an exhaustive list, we think they address the key areas that investors are discussing for 2016," analyst Bob Peck stated.
1) Cloud – Profitability Versus Competition
Cloud market growth has been robust, with AWS by Amazon.com, Inc. (NASDAQ: AMZN) [Rated: Neutral] growing 80 percent last quarter and IDC projecting the market to reach around $145 billion by 2019.
The market is being targeted by several other large companies, like Alphabet Inc (NASDAQ: GOOGL) [Rated: Buy] with Google Cloud Platform, Microsoft Corporation (NASDAQ: MSFT) with Azure, Oracle Corporation (NYSE: ORCL) [Rated: Buy] with Oracle Cloud, Alibaba Group Holding Ltd (NYSE: BABA) [Rated: Buy] with AliCloud or Aliyun, International Business Machines Corp. (NYSE: IBM) with SoftLayer and Rackspace Hosting, Inc. (NYSE: RAX).
Related Link: How To Invest In Driverless Cars In 2016
As competition increases, margins and profitability could come under pressure. Although Amazon's AWS reported margins of around 20 percent ex-FX last quarter, it is uncertain whether those margins are sustainable. "One bullish theme is that declining costs (from economies of scale) may be able to support some pricing pressure should it arise," Peck wrote.
2) Premium Content – Growth Versus Cost
In 2015, Internet companies were building or licensing premium content. While investors focused on Netflix, Inc. (NASDAQ: NFLX) [Rated: Neutral], there are others like Amazon, Alphabet, Yahoo! Inc. (NASDAQ: YHOO) [Rated: Buy], Hulu, Vessel and Alibaba.
With increasing competition, the profitability of these initiatives could come under pressure. "Particularly as companies create their own content, does this put them further out on the risk spectrum for the ROI of that content. This question gets further emphasized as the content expands internationally," the analyst mentioned.
3) Payments and Finance – Incumbents Versus Challengers
"The bull / bear debate centers around the TAM opportunities and implications of new payment methods or finance platforms on the revenue growth and margins of traditional payment processors, lenders, and brokerages," Peck commented.
The payments space continues to evolve, with the growth of Paypal Holdings Inc (NASDAQ: PYPL) [Rated: Buy], Square Inc (NYSE: SQ), AliPay, WePay, Apple Pay from Apple Inc. (NASDAQ: AAPL), Google's Android Pay, Samsung's LoopPay, Facebook Messenger Payments from Facebook Inc (NASDAQ: FB) [Rated: Buy] and Pay with Amazon.
On Lending, disruptive lending platforms like Prosper, LendingClub Corp (NYSE: LC), On Deck Capital Inc (NYSE: ONDK), SoFi, and CAN Capital are providing unique access to capital and borrowers, disrupting traditional models. On the transaction side, new platforms eToro and Robinhood are enabling new methods of portfolio construction and stock transactions, disrupting archaic methods.
With consumer lead generation becoming even more valuable, platforms like Lendingtree Inc (NASDAQ: TREE) [Rated: Buy] are poised to benefit.
4) China and India – Opportunities Versus Investments
While China and India present huge opportunities, the question is whether US Internet companies can gain access to these markets and how much time it would take for them to achieve profitability.
5) Wearables: Virtual Reality, Fitness Bands, and Watches – TAM Versus Share
IDC projects the wearable technology market to cross $30 billion TAM by 2019. Peck mentioned that the market would expand with the rollout of Oculus VR in 1Q16, new devices by Fitbit Inc (NYSE: FIT) [Rated: Buy], improved Apple Watch models, as well as wearables from traditional watch makers like Fossil.
"The concept of "machine to machine" communications will prove larger than "human to machine" and potentially drive higher levels of efficiency and personalization," Peck said.
6) Sharing Economy Growth – Profitability Versus Sustainability
Referring to the robust growth of "TIME" – or Trust, Instant, Mobile, and Efficiency – the analyst mentioned that several sectors could be impacted or disrupted, including Transportation, Lodging, Local Services, Retail, Entertainment, Finance, Education, and Healthcare.
PwC estimated the potential TAM at $335 billion. "The investor bull / bear debate centers around profitability of these vast growing companies and the sustainability in the longer term. We think these companies will only expand further as supply of labor and services is matched more efficiently with demand, across many verticals including eCommerce and services," Peck wrote.
Related Link: Here's How Amazon Will Take Over Half Of U.S. E-Commerce Growth
7) Regulatory Developments – Resolutions Versus Risks
Global companies that have expanded on a massive scale are always faces with regulatory concerns. "Currently the bull / bear investor concern is centered around the fallout from regulatory issues on: power concentration, privacy, censorship, counterfeits, and the use of social media by terrorists," Peck stated.
He believes that these concerns are ultimately overcome with increased disclosure and competition acknowledgments. "We believe that the scaled Internet companies are best positioned to ultimately prosper here."
8) "Humanless Decision Making" and Artificial Intelligence – Investments Versus Aspirations
With the separation of Alphabet's non-core assets, such as Google's self-driving cars, investors are likely to get increased clarity around the segment that includes "humanless decision making," which includes self-driving cars, drones, and even artificial intelligence.
"The investor bull / bear debate is centered around: how realistic are these platforms; what are the hurdles; and how long until they are business ready? Ultimately the question centers on the economic utility versus the potential risks," the analyst wrote.
He believes that while the development of these platforms provides huge opportunity, they are unlikely to materialize in 2016.
9) Mergers and Acquisitions – Bigger Versus Smaller
In 2015, M&A was focused on smaller, tuck-in acquisitions like Yelp Inc (NYSE: YELP) [Rated: Neutral] and HomeAway. Peck believes that in 2016 the debate will be around the larger companies and what an appropriate premium would be for any transaction.
"We think the unicorns are not as likely acquisitions due to valuation however and most likely pursue IPOs," the analyst added.
10) Any Management Teams Changes – Yahoo the Focus
"For 2016, the vast bull /bear debate by investors is centered on Yahoo's CEO, Marissa Mayer," Peck commented. Since the company has abandoned its plans of an Alibaba spin and is now planning to spin the core business, many investors expect a change at the CEO level.
"We think it's likely that Marissa Mayer is not the CEO by the end of 2016, as we believe the core will be sold in 2016, not spun," the analyst commented.
View Comments and Join the Discussion!
Posted-In: Robert S. PeckAnalyst Color Previews Reiteration Top Stories Analyst Ratings Tech Trading Ideas Best of Benzinga