Biotech: Paul Yook Talks The Long And Short Of It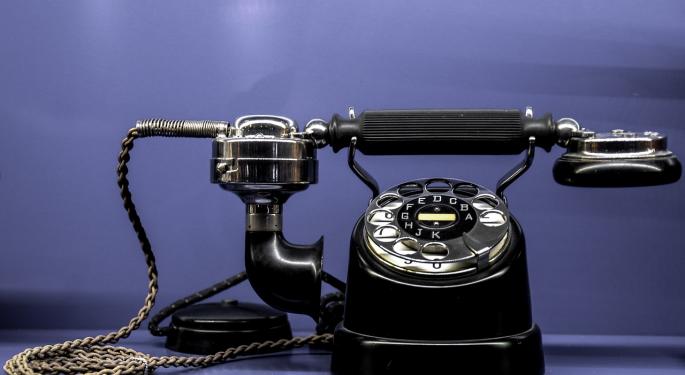 Paul Yook, co-founder of LifeSci Index Partners and founder and portfolio manager of BioShares, spoke with Benzinga about the biotechnology sector.
BENZINGA: What are your thoughts toward whether investors should be long or short regarding the biotech sector?
Paul Yook: In eight of the 10 past years (including 2015 through December 16), biotech outperformed the broader market when comparing the Nasdaq Biotechnology Index versus the S&P 500 Index. During this 10-year period, biotechnology outperformed the broader market by 11 percent per year on average, which bracketed the financial crisis.
If you look at the decade before that (from 1995 to 2005), which bracketed the dot com meltdown, the beat was less profound, but biotech still outperformed by 7 percent annually on average.
Related Link: The 5 Best Biotech Analyst Calls Of 2015
So, over this 20-year time period, we have a huge variety of market conditions – from roaring bull conditions to devastating crashes – and through it all, biotech has shown significant long-term outperformance. Given the growth we see in biotechnology, including 20+ percent median sales growth in 2016 for the stocks in our BBP portfolio, I am very bullish on the medium and long term outlook for biotech.
Shorter term, which I define as anything less than a year, is difficult to predict. I tell our investors to expect volatility in 2016 and to buy on dips, not on rips.
BZ: What do you believe a rate hike would do to the sector?
PY: In the last significant credit tightening cycle from mid-2004 to mid-2006 when the Fed Funds rate moved from 100bp to 500bp, the S&P 500 increased 15 percent while biotech stagnated.
At this time, large-cap biotech companies experienced P/E multiple compression, as the sector's largest drugs like Epogen, Avastin and Avonex were approaching maturity. On the other hand, smaller companies were heavily reliant on constant funding from the equity markets – both stock offerings and convertible debt securities, so interest rates had a real impact on the balance sheet of these companies.
This time around, we are in a very different situation coming from a near zero interest rate environment. Rates had been sitting at 25bp for nearly eight years until the first raise just this week to 50bps. For large biotechnology companies, growth prospects are significantly higher than the overall GDP growth, and for smaller biotech companies, balance sheets are as strong as I have ever seen. For the 89 companies in our BBC portfolio (generally smaller companies reliant on funding clinical trials of next generation drugs), the average company has more than $200 million in cash and collectively $20 billion in cash with little debt.
BZ: Are there any other sector-level positives or negatives you are watching for the next calendar year?
PY: The most impactful events in biotechnology involve clinical trial results and FDA decisions. Unlike the first half of 2015, the second half has seen mostly negative clinical trial results and very few new biologic drug approvals out of the FDA. Clinical trials and biotech investing always invests risk in individual names and we like the prospects for the industry as a whole for 2016, but generally recommend owning a diversified basket of stocks.
Also, M&A is always meaningful in the biotech sector. The first half of 2015 was highly active, but slowed as valuations climbed through the summer. With valuations significantly below July peaks, we look for the large global pharma and biotech companies to add assets to their portfolios.
BZ: Any political uncertainty that might be a headwind?
PY: Election years always bring a large amount of debate on healthcare policy and on drug prices. We don't think there will be meaningful changes to patent lives or the FDA process, but expect the government to continue to support innovative research to discover new breakthrough medicines.
There have been concerns of a biotech bubble, which may have been rising over the past year.
BZ: Any belief that the valuation bubble may have popped?
PY: Since late July, the biotech sector has retrenched by more than 25 percent, although it has stabilized over the past month. Hindsight being 20/20, investors had priced drug pipelines and launches with rose-colored glasses. Investors have now reset expectations and for the first time in 20 years, the Bloomberg Mature Biotech P/E Index is trading lower than the Bloomberg Mature Pharma P/E Index.
Image Credit: Public Domain
Posted-In: Analyst Color Biotech Long Ideas Short Ideas Health Care Politics Top Stories Exclusives Best of Benzinga
View Comments and Join the Discussion!