Ben Bernanke Explains The Importance Of Credit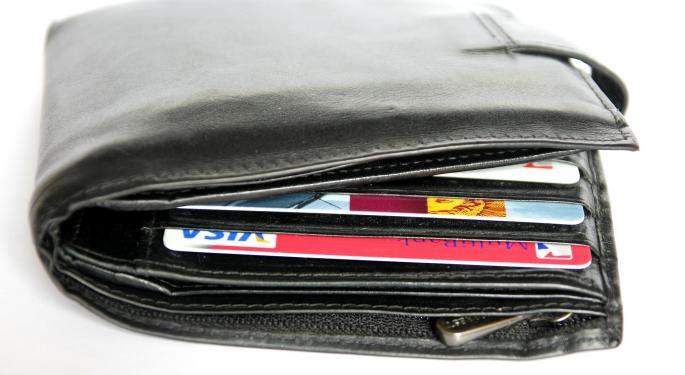 Ben Bernanke was a guest on this past Sunday's Wall Street Week.
The former Federal Reserve chairman went into several issues, including his long-term outlook for interest rates, the evolving role of the Fed and personal musings.
Of particular interest were his tidbits of wisdom regarding the importance of credit.
In a wide-ranging conversation, Ben Bernanke, this week's Wall Street Week guest, went into several issues including the importance of credit. "Credit is critical; you can't make an economy work without credit," he emphasized.
In fact, as an academic, the former Fed chairman studied debt and, he explained, during the financial crisis, his concern was that credit would freeze, making people unable to get loans (or any kind of financing) if they needed one.
Related Link: Is There A Difference Between Good Debt And Bad Debt? Larry Summers Shares His View
The American Dream
Bernanke then went into borrowing as an essential part of the American Dream. There's a misconception about borrowing, he explained, "People talk about borrowing as a bad thing [and, yes,] sometimes it is a bad thing. But if you create an asset, if you create a business, if you buy a house, if you get an education [...] if you do something that is going to provide income in the future, it could be a smart thing to do," he concluded.
Disclosure: Javier Hasse holds no positions in any of the securities mentioned above.
Image Credit: Public Domain
Posted-In: Ben BernankeAnalyst Color Opinion Federal Reserve Media
View Comments and Join the Discussion!