Does Valeant Have A Poland Problem?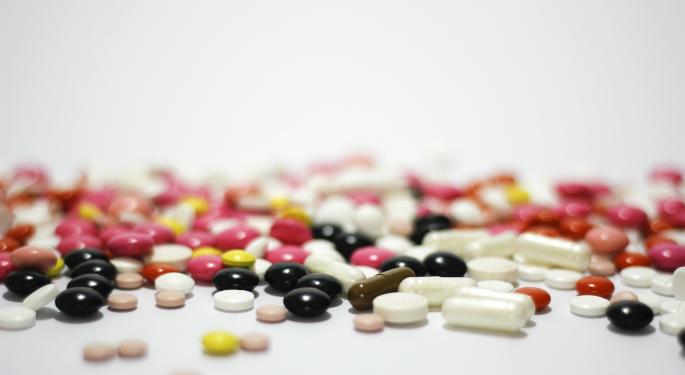 Valeant Pharmaceuticals Intl Inc (NYSE: VRX) has fought back recently against accusations of spiking inventory levels.
A build in inventory levels could ultimately result in production or pricing cuts.
A new investigation into Valeant's operations in Poland reveals some potentially troubling inventory trends.
In the wake of Valeant's Philidor controversy, the Southern Investigative Reporting Foundation (SIRF) recently decided to take a closer look at Valeant's operations in Eastern Europe.
SIRF chose to focus on Valeant's operations in Poland, which represent about 3.0 percent of the company's total sales.
The Issue
While sales trends in Poland have been flat recently, corporate supply chain inventory levels appear to be rising. Rumors and accusations on Internet message boards surrounding Valeant's Eastern European operations have become so bad that the company itself addressed them publicly in a statement, assuring investors that inventory levels in emerging markets typically stay between two and four months.
Related Link: Leerink Highlights Biotechs Poised To Benefit From ASH Conference
"Inventory levels can fluctuate from period to period even if there is no change in the absolute value of inventory due to fluctuations in market demand and other economic factors," the statement read.
Why Rising Inventory Is Bad
When inventory levels in distribution channels climb, excess supply can tip the supply/demand balance and ultimately result in production cuts and/or price reduction, neither of which is welcome news for shareholders.
How much inventory is too much? Although there is no definitive cap on inventories, the relationship between inventory levels, pricing and production suggests that less inventory is almost always better.
The Poland Numbers
According to SIRF's research, Valeant's Polish subsidiaries had 95 days worth of sales in inventory on their balance sheets at the end of 2014. In addition, Valeant recently acknowledged 120 days of sales in its channel. Together, these numbers represent 215 days of sales that have yet to make it to the market in Poland.
Comparing Valeant's numbers to peer operators in Poland, SIRF concluded that Valeant is struggling to move inventory there.

Valeant spokesperson Renee Soto said that Polish inventories were back down to three months of sales as of the end of November.
It remains to be seen if Poland will end up being another thorn in the side of Valeant. The company's share price has already fallen 58.8 percent in the past six months.
Disclosure: The author holds no position in the stocks mentioned.
Image Credit: Public Domain
Posted-In: Analyst Color Biotech Long Ideas Emerging Markets Health Care Top Stories Markets Analyst Ratings Best of Benzinga
View Comments and Join the Discussion!