Previewing The Unpromising Q3 For Oilfield Services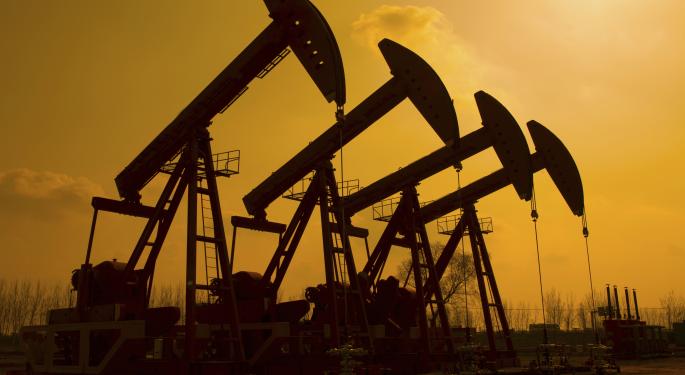 In a report issued Friday, analysts at Iberia Capital Partners shared a preview of third-quarter earnings for several oilfield services companies.
The companies included in the research note are Atwood Oceanics, Inc. (NYSE: ATW), Bristow Group Inc (NYSE: BRS), Diamond Offshore Drilling Inc (NYSE: DO), GulfMark Offshore, Inc. (NYSE: GLF), Hercules Offshore, Inc. (OTCMKTS:HEROQ), Helmerich & Payne, Inc. (NYSE: HP), Key Energy Services, Inc. (NYSE: KEG), Pacific Drilling SA (NYSE: PACD), Paragon Offshore PLC (NYSE: PGN), Rowan Companies PLC (NYSE: RDC), Transocean LTD (NYSE: RIG), Tesco Corporation (USA) (NASDAQ: TESO), and Tidewater Inc. (NYSE: TDW).
Below are some highlights from the report and a look at general trends within the industry.
After witnessing the bulk of the oilfield services third quarter earnings season, Iberia analysts Robert MacKenzie, Trey Stolz and Robert Minyard highlighted a few recurring themes.
They pointed out they heard several customers discussing the possibility of "essentially shutting down operations after Thanksgiving for the last five weeks of the year." In addition, offshore drillers seem determined to maintain rigs working, even at low rates.
Related Link: American Petroleum Institute Urges Candidates To Outline Their Oil And Energy Visions
Superior Energy Services, Inc. (NYSE: SPN) was not as pessimistic as some of its peers regarding the end of the fourth quarter. However, "management did concede that activity levels are likely to remain low as a result of the pull-back in crude and being at the end of the 2015 budget." The company said some large customers have expressed "an intention to front-end load 2016 spending," and the first quarter of 2016 could see a meaningful surge in activity levels.
The report assured that the firm expects to hear more about cutbacks expected in the fourth quarter next week. In this line, Helmerich & Payne should go on with the bearish outlook the experts have been hearing from other land drillers "with both day rates and utilization under pressure with room to fall further."
Likewise, Tesco should have a hard quarter in both its segments since "new rig orders have dried up like a prune and tubular running services tend to approximate the moves in the rig count."
A Look Offshore
In the offshore segment, the analysts highlighted the considerable slowing of the pace of floater divestitures in the past few months, which they attributed, in a big portion, to "the ability to warm stack rigs at a cost of <$50k/d."
"We are a little concerned by this trend, as we believe drillers will be hesitant to scrap stacked assets in a hope that competitors will do so first, and could prolong the downturn even longer," the analyst said.
The deteriorating outlook in deepwater was further fortified by Pacific Drilling's decision to return the newbuild Pacific Zonda to the shipyard, seeking full reimbursement for the down payments it has made so far.
The Dividends Issue
Finally, the report went into dividends, another hot topic in the earnings season, especially after both Transocean and Noble Corp plc (NYSE: NE) trimmed their dividends to focus on preserving liquidity.
"With the outlook for 2016 growing slightly dimmer as year-end approaches, any and every dividend appears in play for either a reduction or a halt altogether, even if temporary, as management teams look to manage the near term, with building a cash position still highest on the to-do list," the experts concluded.
Disclosure: Javier Hasse holds no positions in any of the securities mentioned above.
Posted-In: Iberia Iberia Capital PartnersAnalyst Color Commodities Previews Markets Analyst Ratings Trading Ideas Best of Benzinga
View Comments and Join the Discussion!