Dennis Gartman: I'm Impressed By The Dollar's Strength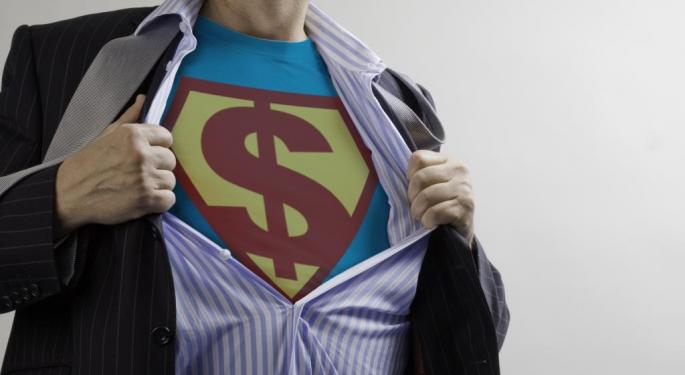 Dennis Gartman, publisher of The Gartman Letter, offers a daily analysis of key investment themes.
Gartman noted that central banks in Europe and Japan will take action to become even more aggressive.
Gartman added that over the longer-term, the bullish trend in the US dollar will "prevail."
Dennis Gartman publishes a daily letter called The Gartman Letter which touches on key investment themes.
US Dollar Rises While Commodities Fall
Gartman started off Monday's letter by pointing out that he is "impressed" by the US dollar's "inherent" and "consistent" strength following the Fed's non-decision. Moreover, the Fed's non-decision signals that it has given a "go-ahead" to central banks across Europe and Japan to become even more aggressive.
"In the end, the Bank of Japan and the ECB shall have to trump the Fed's easier policies with even easier policies of their own," Gartman wrote. "In the end the dollar's longer term bullish trend shall prevail."
Moving on to commodities, Gartman noted that from a historical perspective the US dollar is expected to rise while commodities fall. However, he added that the Fed's non-decision was itself "quasi-inflationary" and he is now "more certain" that weakness in the Euro and Yen must be inflationary and supportive of commodity prices.
With that said, Gartman reiterated confidence in his long position of gold funded in Euro and/or Yen terms as this has been "the far better trade" by a "pleasant margin" compared to owning gold in US dollar terms.
While still on the topic of gold, Gartman pointed out that just one year ago, it took only 13 barrels of crude oil to buy one ounce of gold. Today it takes 25 barrels of crude and may surge even higher to 30 barrels.
"When it takes more than 30 barrels of crude to 'buy' one ounce of gold, either crude is cheap or gold is expensive, or both," Gartman stated. "At 25 barrels, crude may be slightly inexpensive, or gold may be slightly expensive, but the odds are that crude shall become even less expensive relative to gold."
Posted-In: Bank of Japan Dennis Gartman ecbAnalyst Color Commodities Forex Markets Analyst Ratings Best of Benzinga
View Comments and Join the Discussion!