El-Erian Explains Why This Is Not 1998 Or 2008, Nor The 'Crisis Of All Crises'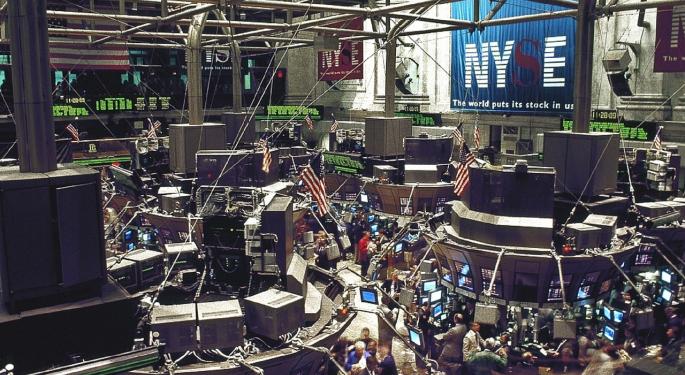 Mohamed El-Erian, former CEO of Pimco and a Bloomberg View columnist, recently appeared on "Bloomberg Markets," and discussed the market selloff and the implications for the Fed's policy with Olivia Sterns and Alix Steel.
At one point, the economics PhD was asked if the current selloff was a repeat from what happened in 1998. To this, he responded that this is not 1998. And it is not 2008 either, he added.
Why It's 'Not 1998 Or 2008'
He went on to explain, "In 1998, you had a lot of fixed exchange rates. Now you have fewer of those. And 2008 was about the payments and settlement system. This is not about the payments and settlement system. This is an old-fashioned re-pricing of two things: one is that growth is much slower than what people had anticipated, and secondly that policies are much less effective than what people anticipated.
Related Link: As Market Fears Grow, Stay Focused On The Long Term
"That is what we are re-pricing, and we will do so. And it will simply […] bring financial asset prices towards fundamentals, and in some cases we're going to overshoot, as is happening in some of the emerging countries."
S&P 500 Multiple
Sterns then asked what the multiple on the S&P 500 would be, if equities were fairly valued.
El-Erian responded that the multiple would certainly be lower. However, he highlighted, what investors should be buying into is "companies and countries with big balance sheets."
He further explained, "You need resilience. Second, you need well-managed areas. And, third, you need to be in a forward-looking industry, not a backward-looking industry. There's value being created. And I think active investors are going to get very excited once the smoke settles that there's lots of value being created. And there will be lots more value being created over the next few days."
Not 'The Crisis Of All Crises'
The expert then added, "I'm not a buyer that this is the crisis of all crises. Yes, this is a very unpleasant re-pricing, very unpleasant. And it's going to go quite deep, but it's not going to derail the economy in a major way."
Image Credit: Public Domain
Posted-In: Alix Steel Bloomberg Mohamed El-Erian Olivia SternsAnalyst Color Analyst Ratings Movers Media Best of Benzinga
View Comments and Join the Discussion!