EDIT: 1 Of The Best Bubble Indicators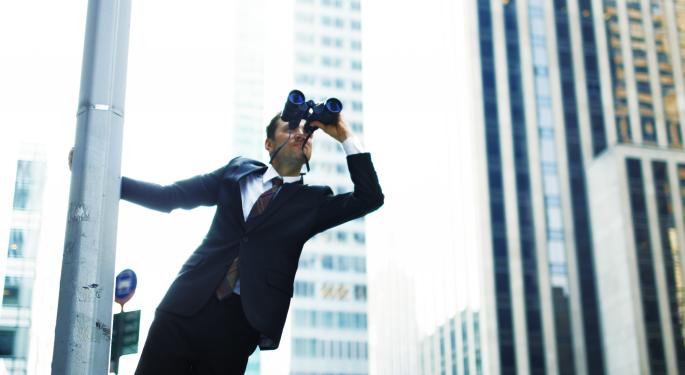 Now that Q2 earnings season is mostly complete and the most recent U.S. economic data is out, Evercore ISI analyst Ed Hyman released a report assessing the overall state of the economy and the stock market.
Hyman's focus was primarily on whether we are now approaching a bubble and/or a recession.
Sotheby's
According to Hyman, one of the best indicators of past bubbles has been the stock of fine art and jewelry auctioneer Sotheby's (NYSE: BID). The Japan bubble in the late 1980s, the tech bubble of the late 1990s and the U.S. housing bubble in the 2000s were all marked by a sharp spike in Sotheby's stock followed by a steep decline.
Hyman predicts that the next major market bubble could send Sotheby's stock to around $75 based on technical analysis of previous bubble peaks.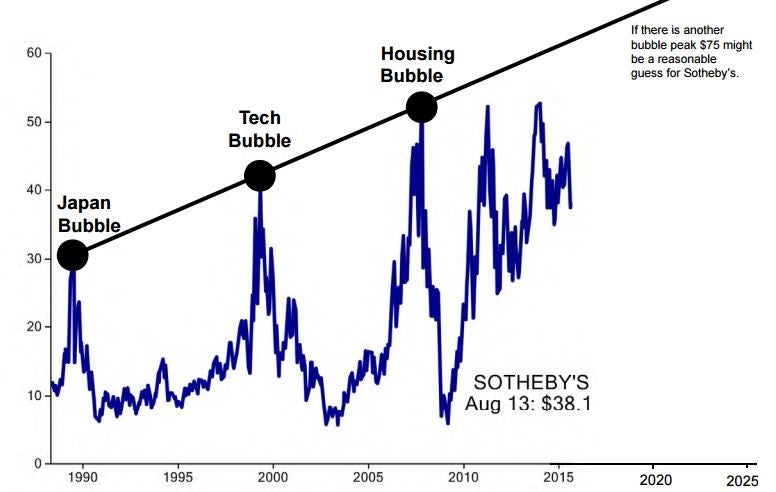 Two Other Indicators To Watch
Almost every bubble/recession pairing in recent history has been preceded by both rapid inflation and central bank tightening. Hyman points out that, in hindsight, all of the recent bubbles are easy to spot using these two indicators.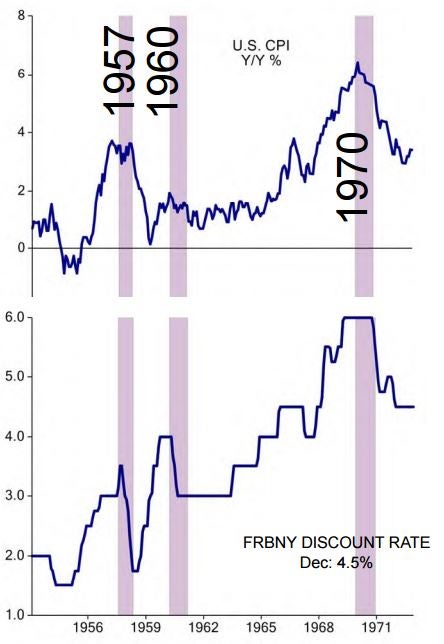 Mixed Data
Hyman was not particularly impressed by last week's U.S. economic data. "Yesterday's U.S. economic data were again mixed with stronger readings for retail sales and unemployment claims and weaker readings for railcar loadings and Evercore ISI company surveys," he explains.
Hyman notes that the ECB is blaming the sluggish Eurozone recovery on weakness and instability in the Chinese economy.
He is just fine with the slow, steady economic growth that the U.S. and Europe have been logging in recent quarters and points out just how much the two economies would expand if they continue growing at this rate through 2020.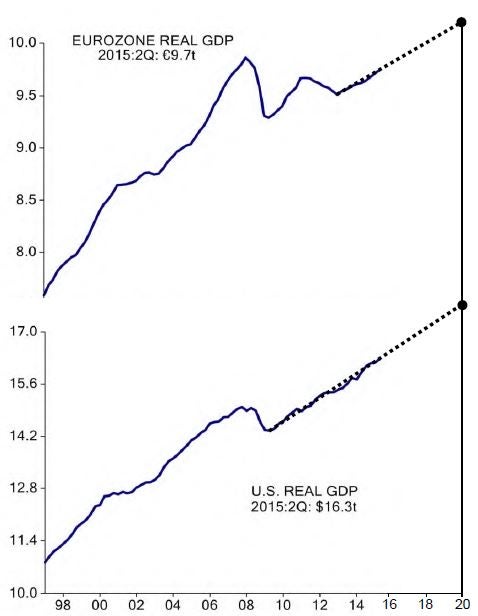 Posted-In: recession predictorAnalyst Color Eurozone Previews Economics Markets Analyst Ratings Trading Ideas Best of Benzinga
View Comments and Join the Discussion!