Jefferies Is Having A Big Telecom Conference; Here's What's Happening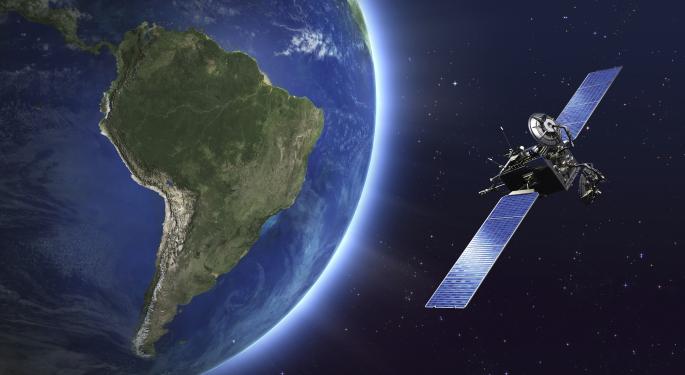 Jefferies analysts John DiFucci and Brad Zelnick commented Wednesday on the firm's 2015 Technology, Media and Telecom Conference.
The firm hosted executives from several companies. Below are highlights from the analyst report along with ratings, where applicable.
Red Hat Inc (NYSE: RHT) - Hold
Lee Congdon, the company's Chief Information Officer, discussed a "seismic shift in IT driven by 'consumerization'."
"The IT market is transitioning towards a world of dynamic applications that scale on demand, wide-spread adoption of open-source software, and software (rather than hardware) defining and determining infrastructure choices/architectures (e.g., SDS, Software defined storage)," according to the analyst note.
The Ultimate Software Group, Inc. (NASDAQ: ULTI) - Not Covered
Mitchell Dauermann, the company's Executive Vice President and Chief Financial Officer, noted that revenue growth was driven by landing new accounts, not by overall employment trends.
"Mr. Dauerman highlighted that the company grew its business 25%+ annually over the past several years, including 2009 and 2010 when employment trends were significantly negative. He estimates that about 85% of revenue growth is driven by new customer adds, upsells represent about 10%, and any change in the employment trend (along with other factors such as attrition) within its installed base is less than 5%," DiFucci wrote.
PTC Inc (NASDAQ: PTC) - Not Covered
CFO Andrew Miller highlighted the company's strong recurring revenue from its software business and how the Internet of Things (IoT) would be a key growth driver.
DiFucci noted that "60% of the company 1H'15 revenue was recurring" and that it "recently introduced phase 2 of the subscription program, which should increase the recurring revenue mix. It is currently targeting 17% of FY15 bookings to be subscription-based from 8% in FY14."
SolarWinds Inc (NYSE: SWI) - Buy
CFO Jason Ream noted the company wanted to reach scale and expand beyond Network Management, which was the primary motivation to increased investment.
"The company has moved past the execution hiccups/underinvestment period from several years ago in building out teams for Systems Management and other products since. Mr. Ream reminded the audience that the over-delivering on 50% operating margin guidance a few years back was a result of this under investment," according to the analysts.
Paycom Software Inc (NYSE: PAYC) - Buy
President and CEO Chad Richison and CFO Craig Boelte noted that Annualized New Recurring Revenue (ANRR) had been driven by "sales to larger customers as well as deals with more modules by mature offices" and that the company's opportunity was roughly $400 per employee annually.
DiFucci said that management highlighted the "company's transition from a payroll service bureau in 1998 to a full suite of cloud-based HCM offerings that manages the employee lifecycle "from hire to retire." A key technology underpinning is PAYC's single multitenant database with analytics; this enables a single database of record and drives better data integrity and application integration."
Bottomline Technologies (NASDAQ: EPAY) - Not Covered
CEO Rob Eberle and CFO Rick Booth said the company's mission was to "reduce complexity by integrating and streamlining payment and other financially oriented processes."
"The company employs a highly predictable business model," according to DiFucci, as the bottom-line "has 85% revenue visibility going into any given quarter, of which about 77% is recurring," and margins continue to expand.
Benefitfocus Inc (NASDAQ: BNFT) - Buy
CFO Milt Alpern, and SVP of Finance Joel Wilhite noted that the company's margins were better with long-term customers.
"Management stated that margins from customers who have been on the BNFT platform for a few years are well above current corporate gross margins (we believe 70%+ versus 48% for the company last quarter). We believe this is an indication of the potential leverage the business can deliver over time, though we note that the company will continue to invest for the foreseeable future," according to the analysts.
Varonis Systems Inc (NASDAQ: VRNS) - Buy
CEO Yaki Faitelson and CFO Gili Iohan indicated that it could take several quarters to resolve its execution issue in EMEA.
"While it saw solid execution in France, the U.K. experienced sales execution issues that may take several quarters to resolve. In addition, the company is somewhat cautious on the overall economy in France despite a solid showing in Q1. Finally, Russia, which generated several millions of dollars in revenue last year, is not expected to contribute much this year," DiFucci said.
Posted-In: Andrew Miller Brad Zelnick Chad RichisonAnalyst Color Previews Events Analyst Ratings Trading Ideas Best of Benzinga
View Comments and Join the Discussion!