What's McKesson Worth?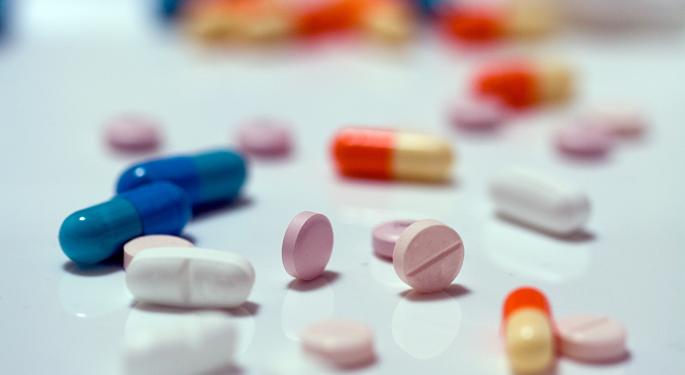 Pharmaceutical and medical supply distributor McKesson Corporation (NYSE: MCK) reports full year fiscal 2015 earnings on Tuesday, May 12 after market close. Models suggest that the stock is appropriately valued. At $229, MCK is not a long opportunity given current fundamentals and analyst estimated earnings.
In the earnings release and call, look out for comments on the Celesio acquisition and integration, Department of Justice and IRS investigations, foreign exchange impacts, developing relationships with large customers, changes in mix of business, the impact of LIFO inventory expenses, the non-controlling portion of Celesio shares, opportunities in specialty pharmaceuticals, and the impact of brand price increases that were pulled forward in fiscal Q3.

McKesson is a mature, stable company with low beta, heavy analyst coverage and a narrow range of earnings forecasts. Accordingly, this analysis use a low required rate of return of 6.0 percent. The nature of McKesson's business and analyst coverage lead one to use a conservative range for long term residual earnings growth.
An implied residual earnings growth calculator estimates 1.02 percent long term residual earnings growth at the current market price for 6 percent required rate of return; the market's required rate of return is slightly below these calculations.
Assuming no residual earnings growth, this model calculates intrinsic value per share of $197.64. Assuming 1 percent or 2 percent residual earnings growth, it calculates share value of $228.21 and $274.05, respectively. $228.21 is 0.38 percent below the current share price of $229.08.
A Monte Carlo simulation predicts share value of approximately $239, which is 4.4 percent above the current share price; MCK has upside potential, but fundamentals and reasonable long term expectations are well-reflected at the current market price.

The Bull Case
McKesson is one of the largest players in the pharmaceutical and medical supplies distribution industry. The industry is stable and will benefit from positive demographic trends in coming years. Wholesalers also stand to benefit from continued growth in popular generics launches. The company has experienced strong revenue growth, with a 5 year top-line CAGR exceeding 9 percent, aided by the acquisition of the majority of Celesio's outstanding stock.
According to Zacks, McKesson's estimated 5 year revenue growth rate is 16.1 percent versus the industry average of 13.9 percent. Strong operating cash flows indicate high quality of earnings.
MCK's forward price-to-earnings ratio 18.2x, compared to 19.9x for Cardinal Health (NYSE: CAH) and 23.4x for AmerisourceBergen (NYSE: ABC). Analyst opinion of McKesson is very high. Morningstar lists 4 buy and 2 hold analyst recommendations, while Zack's lists 12 strong buy, 2 buy, 1 hold among brokers.
The Bear Case
Though stable, McKesson's industry is highly competitive, resulting in the narrow net profit margin of 1.7 percent, which is slightly is below industry average. Much of the recent revenue growth owes to the acquisition of Celesio AG and an expanded sourcing agreement with Rite Aid. It will be difficult to replicate these numbers going forward.
The IRS is investigating tax payments from the years 2007-2009, and $12 million in tax penalties were recognized in the first 9 months of 2015. In April 2015, McKesson settled for $150 million with federal investigators regarding suspicious order reporting practices of controlled substances. The deal caused three of the company's distribution centers to lose registration for two years.
Conclusions
McKesson is an established competitor in a highly competitive, stable market. The company is well-positioned to take advantage of growth in the health care IT market, and the addition of new products in this segment is a source of value additions for clients. The Celesio acquisition was an important step for geographic diversification. Expanded relationships with Rite Aid and Omnicare have been useful for expense reduction and securing revenue growth.
Despite McKesson's strong performance and generally favorable outlook, the current price of $229 captures the reasonable upside fundamental returns potential. Shares are only slightly undervalued by less than 5 percent.
The company reports 4Q FY 15 results on May 12. Analysts are looking for $2.75 in EPS for the quarter vs $2.55 a year ago. This consensus estimate is down from $2.77 three months ago. Full fiscal year 2015 earnings estimates are $10.43. Expect foreign exchange headwinds to dampen the income generated by acquired Celesio AG business.
Contributors: Ryan Downie
Permanent Link
Published: 5/11/2015 8:00:00 AM UTC
NOTE: The Morning Monte is high-level, and any investment requires a deeper analysis than is presented here. The comments in the Morning Monte are intended to help guide your research and ground you in the fundamentals of the company. In no way should the comments in The Morning Monte be taken as advice to buy or sell a particular equity. Some of the statements are forward looking. As such, these statements are speculation--so beware! The comments represent the views of the author and are not necessarily the views of PRUDENA™.
Have a comment? Please Contact Us.
The preceding article is from one of our external contributors. It does not represent the opinion of Benzinga and has not been edited.
Posted-In: McKessonAnalyst Color Biotech Technicals Trading Ideas General Best of Benzinga
View Comments and Join the Discussion!