Is Warren Buffett 'Out Of Touch' On Coca-Cola?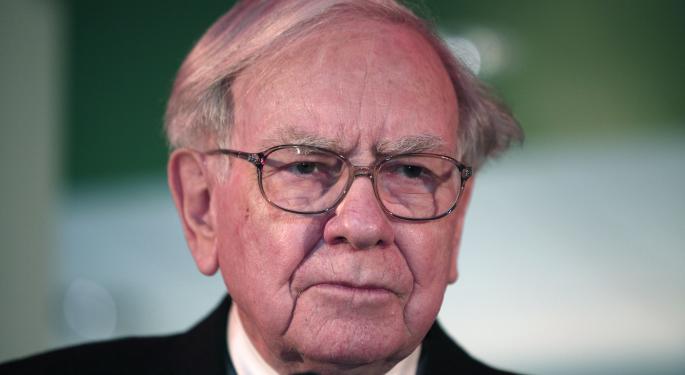 Brian Sozzi of Belus Capital Advisers wrote on TheStreet, suggesting billionaire investor Warren Buffett is "completely out of touch" when it comes to his multi-billion stake in The Coca-Cola Co (NYSE: KO).
According to Sozzi's research into the topic, consumer preferences around the world are "shifting" to all-natural food ingredients while consumers are opting to grab "better-for-you" snacks at the grocery stores. Meanwhile, obesity levels are still high in the U.S. with sugar beverages being a contributor to the problem.
"As of today, Buffett's world of Coke is largely not partaking in the latest trends among consumers," Sozzi wrote. "The company has no snacks division. Its trademark Coca-Cola beverages accounted for 45% of the company's U.S. unit case volume in 2014. Its embattled chairman and CEO, Muhtar Kent, has gone on record in support of keeping artificial sweetener aspartame in its drinks, even as consumers shun the ingredient because of health concerns."
Related Link: Here's Warren Buffett Singing The Coca-Cola Song
Buffett is known for his love of the Coke brand and the product itself. He began accumulating shares in 1988 and the cost basis of its Coca-Cola holdings stands at $1.29 billion. Today, Buffett owns 9.3 percent of the entire company, valuing his holdings at a whopping $16.9 billion.
However, Sozzi suggested Buffett should channel his "old-school foresight" he applied decades ago to Coca-Coca and evaluate current trends and the effects on Coca-Cola's business over the next 10, 20 or 30 years.
Buffett may be "oblivious" to the ongoing shifts in trends, Sozzi concluded, but the "next crop of investors" aren't.
Posted-In: Belus Capital Advisers Brian Sozzi Coke Warren BuffettAnalyst Color Analyst Ratings Best of Benzinga
View Comments and Join the Discussion!