How The S&P Could Reach 3000 In 12 Charts
In a new report, analysts at Morgan Stanley take a step back and assess the current state of the bull market to determine if the market still has upside from its current levels. After looking at the following charts, analysts believe that economic expansion in the U.S. could continue for another five years.
Consumer confidence is nowhere near the levels it reached prior to the previous three recessions.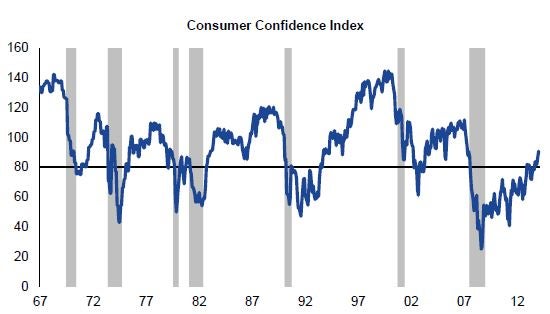 The ratio of debt-to-disposable income is at its lowest level since around 2003.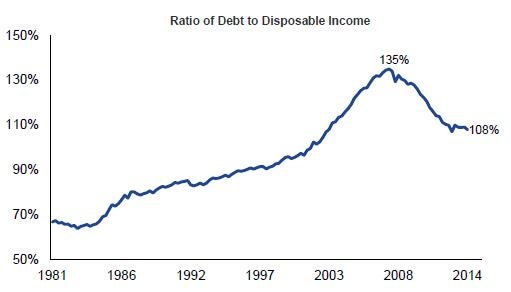 The percentage of loans that are delinquent by 90 days or more is at its lowest level since 2008 and is still falling.
Related Link: Bank Of America Slashes S&P 500's Earnings Estimates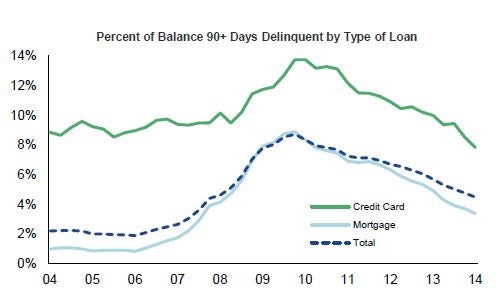 The Morgan Stanley Recession Risk Model (MSRISK) currently indicates a low risk of recession.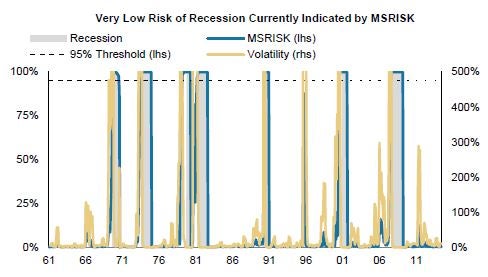 Capex-to-sales ratios are at their highest levels since 2010, but remain historically low.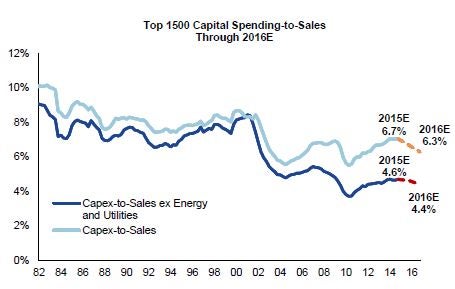 Labor productivity is near its lowest level since 2003.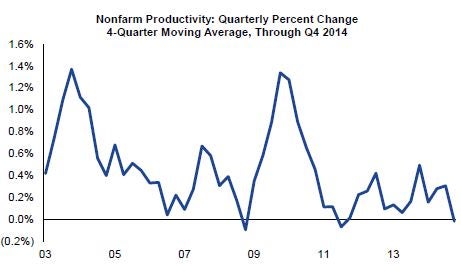 Interest coverage ratios are near their highest levels in decades.
Net debt is near all-time highs…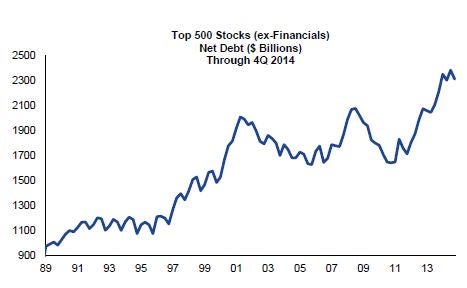 …but debt-to-equity ratios remain historically low.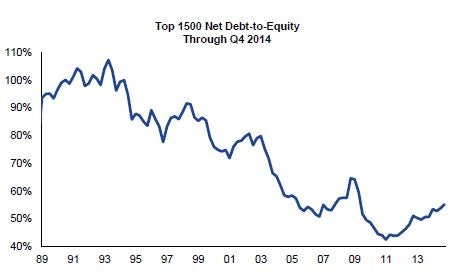 Analysts hypothesize that the current credit cycle could be closer to the cycle in the 1990s than the one in the early 2000s.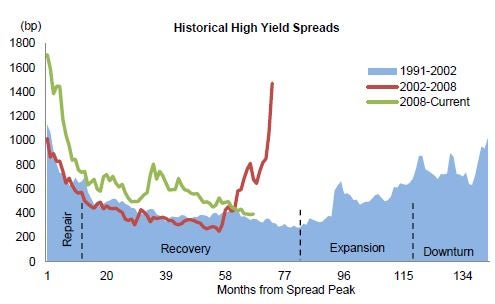 If this cycle includes a 6 percent compound annual growth rate in earnings and plays out like the cycle in the 1990s did, the S&P 500 could reach 3000 by 2020.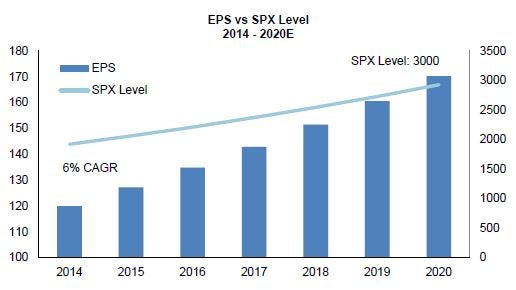 Morgan Stanley analysts give their base case 12-month S&P 500 scenario a 60 percent chance of playing out. They are calling for S&P 2275, about a 10 percent gain from current levels. They see potential for more than 17 percent downside in their bear case scenario and more than 33 percent upside in their bull case scenario.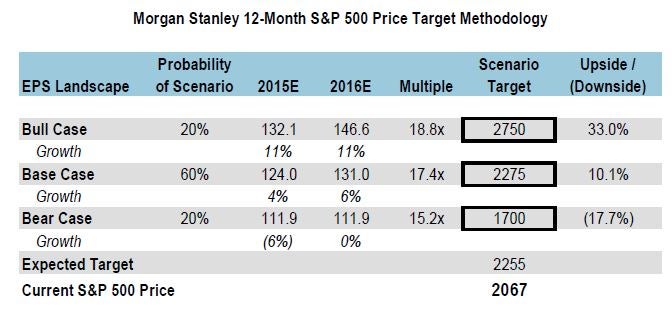 View Comments and Join the Discussion!
Posted-In: Economic charts economic forecastAnalyst Color Top Stories Economics Markets Analyst Ratings Best of Benzinga