The Other Huge REIT Story Of 2014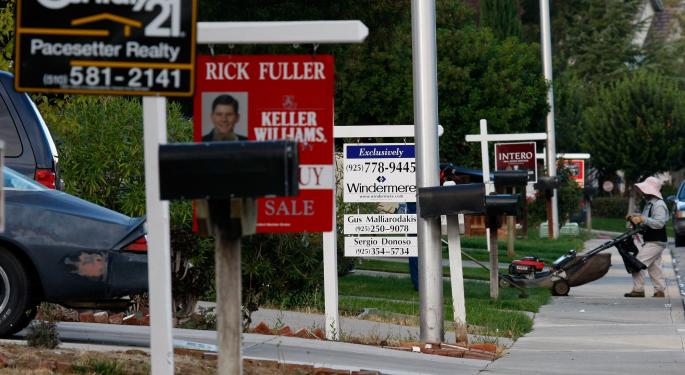 The top REIT story of 2014 almost has to be the relative outperformance of the publicly traded equity REITs, compared to the broader market, as represented by the entire S&P 500.
For investors unfamiliar with this asset class, however, it can be difficult to even begin to research information regarding Real Estate Investment Trusts (REITs).
Why the confusion?
Finding REITs Is Not Intuitive
Under the current GICS system, equity REITs are lumped into the Financial Sector, along with mortgage REITs (mREITs), banks and insurance companies.
The fact of the matter is that the business of buying well-located real estate assets, underwriting tenants, building out tenant space and developing new projects is a far cry from owning a portfolio of mortgages secured by real estate.
Related Link: 4 Popular Equity REIT ETFs: Should The Average Investor Take A Look?
Additionally, while real estate is almost always financed and insured, the business of banking and insurance is worlds apart from selecting, owning and managing a portfolio of real estate properties.
Who Selects The Categories?
The GICS (Global Industry Classification Standard) currently consists of 10 Sectors; as selected by S&P Dow Jones, a McGraw Hill Financial Inc (NYSE: MHFI) company and the MSCI Inc (NYSE: MSCI), financial product and services company.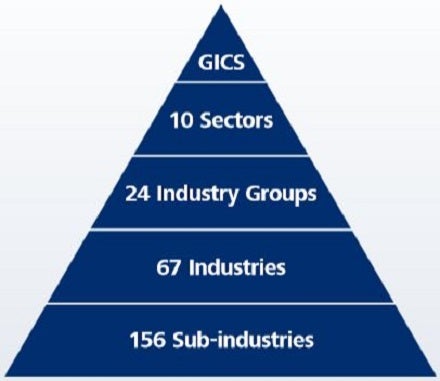 Source: MSCI Inc graphic
The current 10 GICS Sectors are: Energy, Industrial, Materials, Consumer Discretionary, Consumer Staples, Health Care, Financials, Information Technology, Telecommunication Services and Utilities.
REITs Outgrew Financials
There are now REITs that own land and facilities utilized by each of these 10 sectors, including: Pipelines, Manufacturing, Farmland and Timber, Home Furnishings and Apparel, Grocery and Drug Stores, Health Clinics and Nursing Homes, Banks, Data Centers, Wireless Towers and Land Lines, as well as Utility Corridors, Wind and Solar Generation.
There are currently about 200 publicly traded REITs that provide investors with avenues to own institutional quality commercial real estate while maintaining liquidity.
There are also many real estate-focused ETFs that provide both sector exposure and diversification for investors.
The Solution
On November 10, 2014, MSCI and S&P Dow Jones announced plans to add an 11th Real Estate Sector, and include the renamed Equity REITs Industry within this newly-created sector. Mortgage REITs (mREITs) will remain in the Financial Sector under the newly created Mortgage REIT Industry and sub-sector.
The Process
MSCI and S&P Dow Jones have requested comments on the proposed August 31, 2016, implementation date be submitted by February 13, 2015. The final decision to add the Real Estate Sector will be announced by March 13, 2015.
This schedule is intended to allow financial firms ample time to make the necessary changes to both their internal systems and products offered to the public.
The Implications Moving Forward
Michael Bilerman, managing director at Citi Research, was quoted that by making real estate a standalone sector, it will "take the stage as a more pronounced asset allocation, demanding more attention from institutional investors–particularly managers who want to remain market-neutral."
Investor Takeaway
Portfolios of institutional quality real estate properties owned by publicly traded REITs are a big part of both the U.S. and global economy.
The visibility of becoming the 11th GICS sector may certainly help put real estate on more investor radar screens.
The relative outperformance during 2014 by equity REITs may have also served as a wake-up call for investors who had not previously considered this asset class.
Posted-In: Citi ResearchAnalyst Color Long Ideas REIT Trading Ideas General Real Estate Best of Benzinga
View Comments and Join the Discussion!