How To Profit From An Education Revolution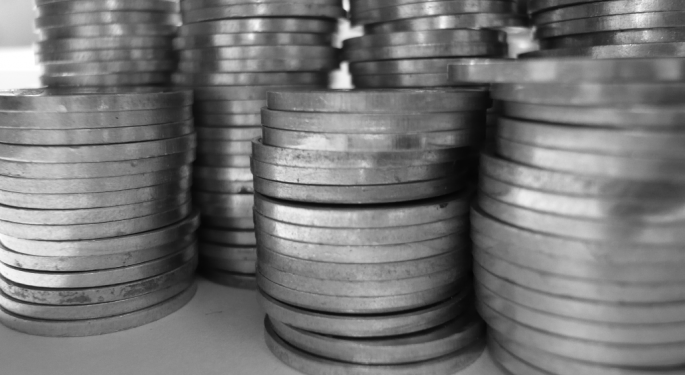 A recent report by Bank of America focused on investment themes for a changing world. One of the areas that the report identified as a source of change is education. Today, the education sector is worth nearly $5 trillion worldwide.
Bank of America analysts see major growth ahead in worldwide education. Specifically, they believe that drivers of this growth will be e-learning, for-profit education and a greater focus on education in emerging markets such as China, India and Brazil.
Within emerging markets, analysts predict major internal investments in education in upcoming years that should lead to increased enrollment rates, more opportunities for women and expansion of education infrastructure. The analysts also point out the booming population of school-aged children in emerging-market economies.
Related Link: How To Profit From An Aging Population
Bank of America sees e-learning as both a huge opportunity for investment and a major threat to the status quo in education. With the cost of traditional education (including college tuition) skyrocketing, analysts predict that e-learning will become a $250 billion market by 2017.
Analysts see four potential ways to invest in the evolving education sector:
1. Primary and secondary education (grades K-12)
2. Post-secondary education
3. Educational content
4. Educational technology
The stocks that Bank of America recommends as a means to capitalize on the opportunities that will be created by the coming shift in education include the following:
• Grand Canyon Education Inc. (NASDAQ: LOPE), provider of regional on-site and online post-secondary education in the U.S.
• Pearson PLC (NYSE: PSO), publisher of textbooks and online educational content
• Intel Corp (NASDAQ: INTC), manufacturer of chips and the Classmate PC and provider of cloud storage technology
• Google Inc (NASDAQ: GOOG) (NASDAQ: GOOGL), creator of educational apps, the Chrome web browser and Nexus tablets
• Bright Horizons Family Solutions Inc (NYSE: BFAM), the top provider of employer-sponsored childcare and early education in the U.S.
According to the report, for every dollar invested in education, emerging markets can expect to see $10-15 in economic returns in the long run. Bank of America analysts see major growth coming in the education sector, and they believe that there is plenty of money to be made from the change.
Image credit: fsecart, Flickr
Posted-In: Analyst Color Long Ideas Analyst Ratings Trading Ideas Best of Benzinga
View Comments and Join the Discussion!