3 Uranium Investments With Major Upside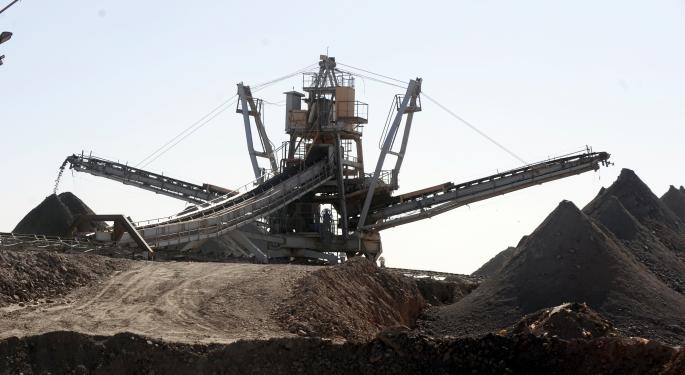 USEC Inc., (NYSE: USU) a company that once turned scrapped Russian warheads into fuel for nuclear reactors, is seeking bankruptcy protection just as the uranium market turns higher.
Uranium futures have already climbed 17 percent from a May 20 low of $28/lb. and look poised to move much higher. Raymond James's uranium analyst David Sadowski is extremely bullish and believes supply will not be able to keep up with demand over the long term.
Sadowski notes that current prices are untenably low and some producers are refusing to sell at rock-bottom prices. By 2017, uranium could be operating at a deficit and it would take a major upswing in prices to incentivize miners to increase supply.
Raymond James is forecasting prices to hit $70/lb. by 2017, noting any disruption could push up prices a lot sooner. Specifically, if the west sanctions nuclear fuel exports from Russia, the market fundamentals would turn bullish very quickly. Uranium is not a very liquid commodity, but there are three stocks in particular that would get a major boost if prices turn higher:
Cameco Corp. (NYSE: CCJ) Cameco is the world's largest publically-traded uranium company, based in Saskatoon, Saskatchewan. Accounting for roughly 15 percent of global uranium production, the company has been able to survive the low price environment because it is an extremely low-cost producer.
Related Link: How To Profit On Alibaba Before The Largest IPO In History
Until October 2013, the Canadian government restricted foreign companies from owning more than 49 percent of any uranium mine, which allowed Cameco to cherry-pick all of the best domestic mines while still exploring overseas. Perhaps most importantly, the company is one of the leading uranium suppliers to China, nuclear energy's dominant growth market, under the Canada-China Nuclear Co-operation Agreement.
Global X Uranium ETF (NYSE: URA): Incorporated in the U.S., this ETF seeks track an underlying uranium index with minimal fees and strong liquidity.
This is the best pure-play on uranium prices in the stock market, and decent liquidity in the options market allows investors to increase leverage ahead of markets shift into a deficit.
Uranium Participation Corp (OTC: URPTF): Uranium Participation Corporation invests in uranium oxide concentrates or uranium hexafluoride, with the objective of achieving appreciation in the value of its holdings.
This stock has been a remarkably accurate predictor of where uranium spot prices are headed. When Uranium Participation's share price is above its net asset value (NAV), the market is baking a higher uranium price into its valuation of the stock because the NAV is calculated at current uranium prices.
To dig even deeper, you can divide the company's enterprise value by its uranium holdings for a rough estimate on what the market is pricing in.
Tags: David Sadowski Raymond James
Posted in: Analyst Color News Legal Trading Ideas Best of Benzinga