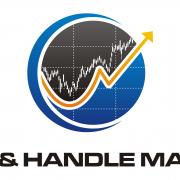 Marketfy
Marketfy is a marketplace that brings together the top financial tools, trade alerts, chat rooms & education in order to help traders enhance their trading strategy.
Find this author's products on Marketfy
Mike Lingenheld
Marketfy Maven
About
Michael is the managing editor of Cup & Handle Macro. Prior to Cup & Handle he spent over five years as a macro analyst at DTAP Capital and SAC Capital. Michael has experience covering many different asset classes on a global level. He has focused almost exclusively on macro idea generation for financial market and real business investment, and has managed a macro portfolio using a wide-variety of products.