Is Amazon Building An Unnecessary Smartphone?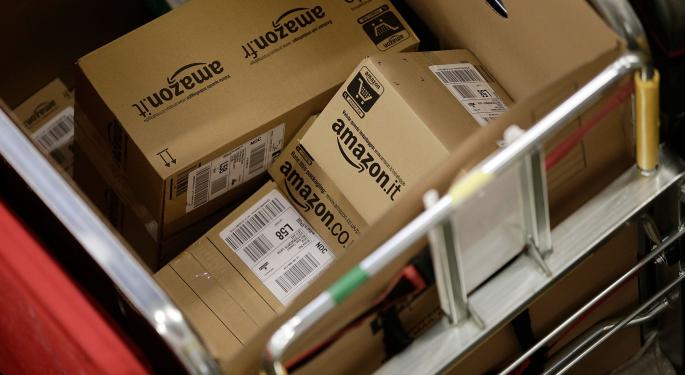 New images continue to indicate that Amazon (NASDAQ: AMZN) is building its first smartphone.
But is this a product that the company actually needs to release?
Needham & Co. analyst Kerry Rice thinks Amazon should not bother entering this crowded and highly competitive market.
"I don't know if they'll release a phone or not," he told Benzinga. "I don't think it's a good idea. I just don't think it's necessary. It's a very competitive market. They kind of do it with tablets now, in a sense. It's fine for them and they've got plenty of resources. But I don't know what that's going to deliver to them anymore than a tablet would other than maybe it's a bigger market."
Rice also isn't sure if Amazon wants to become a leader in mobile phones  -- or simply provide devices that enable consumers to access the firm's content.
Related: Android Users Are More Engaged With Ads, But iOS Users Are More Willing To Spend
"I think a tablet is probably the best consumption device with the content that Amazon has. But it's a cutthroat business," said Rice. "We've seen BlackBerry essentially dissolve. Nokia is no longer a standalone company. Motorola is no longer a standalone company. These are all handset companies that used to dominate the market that have gone by the wayside because of Apple and Google, largely Android devices. So I think [an Amazon phone] is an unnecessary device."
If Amazon does enter the market, it may not be able to sell enough handsets to compete successfully.
"It's not going to do anything for their business," Rice affirmed. "They're gonna do $100 billion in revenue in 2015. There's probably no amount that they'll sell that will make it impactful to their business. There are about a billion cell phones sold [each] year. To be a real player, I think they would have to sell 10 million units."
Rice was a bit more optimistic about Amazon's set-top box, Fire TV.
"I think it's a fine product," he said. "It may help with the distribution of Amazon's content. But as a product it's a little late to the market and a little bit of a me-too product. Certainly the HBO content, I think, will help it. But that's more about the content than the actual device."
Disclosure: At the time of this writing, Louis Bedigian had no position in the equities mentioned in this report.
Posted-In: Amazon comments Fire TVAnalyst Color News Rumors Analyst Ratings Tech Best of Benzinga
View Comments and Join the Discussion!