General Motors vs. Toyota: Truck Wars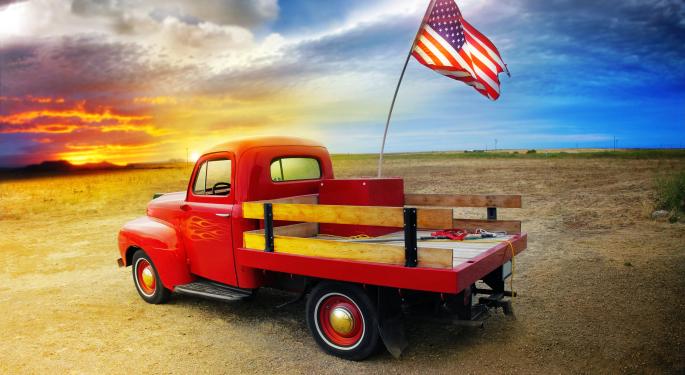 General Motors (NYSE: GM) plans to take on Toyota (NYSE: TM) in a mano-a-mano truck war, according to The Detroit News in a report filed Wednesday.
The midsized trucks will do 95 percent of the workload of a big truck, according to Mark Reuss, GM's President of North American operations.
Reuss emphasized that the new trucks were not makeovers of the older Chevrolet Colorado and GMC Canyon models saying, "Don't think of them as Canyon and Colorado replacements, because they're not." Reuss did say that GM is evaluating whether to keep the Colorado and Canyon names.
The two new trucks, which will be a little larger than the Toyota Tacoma, target specific groups. The Chevrolet version, according to Reuss, will serve as a lifestyle and sport truck, aimed at younger buyers who use trucks to haul recreation equipment and play outdoors. The GMC midsize truck, on the other hand, will go after more functional work-oriented buyers.
Both trucks will have a list of options to allow buyers to customize their vehicle to their activities. Both will get better fuel economy than larger full-size trucks and neither will share powertrains with GM's larger trucks, Reuss said.
With the unveiling of these new trucks, General Motors hopes to reverse a trend away from midsize and small pickups when sales slumped after the recession. The primary drivers, according to The Washington Post, were the fact that businesses curtailed spending and, of course, the drop in the housing market.
Ford Motor Co. (NYSE: F), which stopped selling its Ranger pickup in December 2011, has no plans to offer anything other than its full-size F-150. In fact, no Detroit automakers currently sells a smaller-than-full-size truck.
Jeff Schuster, LMC Automotive analyst told the Detroit News that he thinks GM will use the two new trucks, plus the full-size Silverado and Sierra to combat both Ford and Toyota. Says Schuster, "We see this more as a strategy … to use these two (smaller) trucks as entry-level trucks and allow the Sierra and Silverado to move upstream."
Edmunds.com senior analyst Michelle Krebs said pricing would be a key. "Sales of small and midsize trucks have had a roller-coaster history," Krebs said, "and whether there's a market there in the future remains to be seen. GM sees one, Ford does not; and Toyota has enjoyed good success with the Tacoma, but will the pie expand?"
Sales of the Tacoma this year are up 22.9 percent, through March.
After opening Thursday at $29.27, GM stock is down slightly in early trading.
As of this writing Jim Probasco had no position in any of the mentioned securities.
Posted-In: Ford Motor Company General Motors CompanyAnalyst Color News Events Analyst Ratings Best of Benzinga
View Comments and Join the Discussion!