BP May Sell Texas Refinery to Competition, But Why?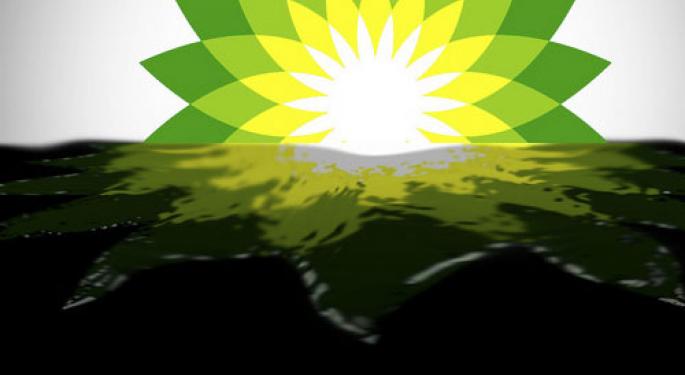 According to a new report by The Financial Times, BP (NYSE: BP) may be on the verge of selling its Texas City refinery to Marathon Petroleum (NYSE: MPC). Although the refinery has been for sale since February 2011, why is BP so desperate to sell a once profitable location to the competition?
Single-handedly dumping millions of gallons of oil into the Gulf of Mexico surely must be a huge factor, as BP's Texas-based refinery sits near the coast and serves as a constant reminder of the irreversible damage the company did back in 2010. However, issues resulting from the worst oil spill in American history may be the main reason the British oil giant is looking to dump the refinery on anyone willing to purchase it – and fast.
With the possibility hanging in the bounds that BP will owe $21 billion in Clean Water Act fines alone for the spill, the company has to be prepared to face the music. As the Department of Justice begins to plot its attack on the "grossly negligent" BP, the gas distributor has no choice but to sell off assets and rake in cash any way it can.
"The British energy giant has already stated that it would sell $38 billion of assets by the end of 2013 to help pay the clean-up bill and compensation costs from the devastating US Gulf of Mexico oil spill in 2010," an AFP report states.
The transaction, if executed, could bring in about $2.5 billion for the company, adding to the $2.5 billion boost BP will receive after from selling an additional U.S. refinery in August.
While the Texas-based site has been plagued with issues of its own, (an explosion in 2005 killed 15 workers and injured close to 200 people), Marathon Petroleum could benefit from making such a large purchase. The company, which came to fruition just last year as a result of Marathon Oil (NYSE: MRO) splitting into separate entities, began trading up over three percent in after-hours trading on news of the possible acquisition.
BP has been hustling to make up for what it has cost the United States, as analysts at Trefis recently reported that the company entered an agreement to sell some of its oil assets in the Gulf of Mexico to Plains Exploration & Production (NYSE: PXP) for $5.55 billion. On the way to achieving its $38 billion goal, BP will continue to hold its breath that additional fees will not be mandated by the U.S. government once all is said and done.
BP is currently up .30 percent in Wednesday's pre-market session, trading at $43. Year-over-year, the company is up over 8 percent.
Posted-In: Financial TimesAnalyst Color News Topics Asset Sales Events Analyst Ratings General Best of Benzinga
View Comments and Join the Discussion!