Amazon's New Kindle Could be Google's Biggest Threat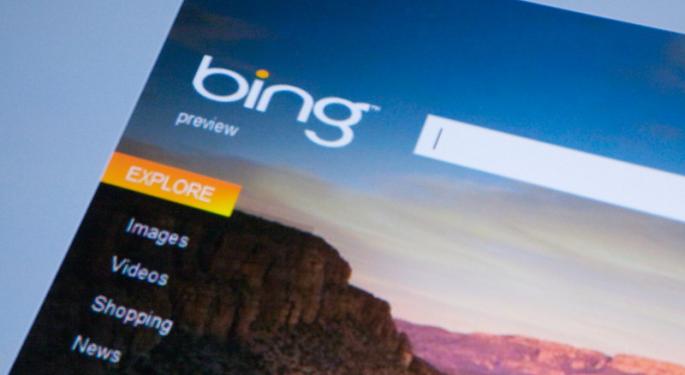 In a slightly shocking move, Amazon (NASDAQ: AMZN) has decided to outfit its new line of Kindle Fire products with Microsoft's (NASDAQ: MSFT) Bing search engine. Although Google (NASDAQ: GOOG) was previously thought to be the frontrunner in this scenario, Amazon has told several news outlets that this is not the case.
Despite the fact that the retailer works with Google in various capacities, (the Kindle itself runs on a custom version of Google's Android operating system), the company has opted to take a page out of Research In Motion's (NASDAQ: RIMM) playbook and install Bing as the default search engine. However, as the Blackberry developer's business continues to flop, it can be argued that no company – especially one the size of Amazon – should follow in Research In Motion's footsteps.
Luckily for Kindle Fire users, the lack of Google's presence on the new tablets does not appear to be an issue. The Bing search engine is becoming more universally well-known and accepted, as it was reported last month that market share is on the rise (up from 15.6 percent in June to 15.7 percent in July).
Although it is unclear why Amazon snubbed search engines like Google and Yahoo (NASDAQ: YHOO) when developing its new products, the company did make a surprising commitment that will surely thrill customers. Those who pick up a Kindle Fire this holiday season will be given the option to ditch "Special Offer" advertisements for a one-time fee of $15.
While this could cost Amazon some serious cash in the advertising department, the online retailer stands to gain a lot from providing this option – customer loyalty being just the start. If the new Kindle Fire line sells as quickly as Apple's (NASDAQ: AAPL) iPad, the company could make a killing by tacking an extra $15 on each device, (whether it be added to the $299 Kindle Fire HD price tag or the $499 4G LTE tablet).
With news flooding the Internet ever since Amazon's Kindle event last Thursday, the company has seen a boost in shares as it closed on Friday up over 3 percent for the day. In pre-market trading, Amazon.com is up another 0.1 percent.
"We believe Amazon's focus is on services, beyond just hardware—its digital content ecosystem, cross platform interoperability, customer service, and ability to leverage Prime," J.P. Morgan noted on Thursday. "We are optimistic about the new Fire [devices]."
It would appear that investors share this sentiment, as Amazon is currently up almost 50 percent year-to-date.
Posted-In: Analyst Color News Retail Sales Topics Hot Analyst Ratings Movers Tech Best of Benzinga
View Comments and Join the Discussion!