First Wave of Facebook Lock-Ups Set to Expire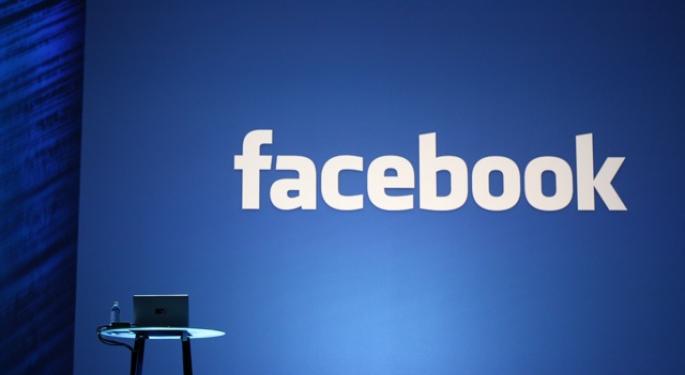 On August 16, the first wave of Facebook (NASDAQ: FB) lock-ups is set to expire. Over the next nine months, around 1.91 billion shares will be freed up for trading compared to the current 500 million that are freely traded. The coming expiration of lockups is a major concern for investors who are worried that the price of the stock could fall even further on heavy selling from early investors that have been prohibited from selling Facebook stock since the company's May 17 IPO.
Analyst Herman Leung at Susquehanna International Group told Bloomberg, "It's one of the No. 1 issues on investors' minds right now. Even the investors that I talk to who want to buy the stock and like the company are not sure if they can stomach the lockups."
Investors whose shares are set to be freed from lock-ups are faced with a difficult decision now that Facebook has fallen around 43 percent from its $38.00 IPO price. Many of them still have substantial profits that they could realize and are likely concerned about seeing the value of their holdings fall even further.
On the other hand, these investors don't want to act irrationally and sell out at the bottom -- particularly when they still believe in the future of the company. "It's not as if they have to sell all their holdings the moment the market opens," said Brian Wieser, analyst at Pivotal Research Group, who rates the stock with a Buy rating. "They want to be rational about this."
Bloomberg reports that on Thursday, investors including Goldman Sachs (NYSE: GS), Microsoft (NASDAQ: MSFT), and Accel Partners will be able to sell more than 200 million Facebook shares in the first wave of expiring lockups.
Facebook has been the most disappointing large IPO ever thus far, wiping out $38.8 billion in market value since going public. The lockups are staggered over time and the final round will occur in May 2013.
Professor Anant Sundaram at Tuck School of Business at Dartmouth told Bloomberg that he thinks Facebook's steep decline could be reason for investors not to sell. "Will there be a significant downward move?," he said. "Probably not, would be my guess, given that stock has already fallen quite a bit."
Nevertheless, it will take a considerable amount of courage on the part of buyers to step into the stock given the flood of shares that are set to be released for trading in the coming months. If these lockup dates come and go without causing the price to drop, however, it could be seen as a major catalyst for Facebook as investors interpret it as an all-clear sign that the heavy selling has subsided.
Shares of Facebook traded down Monday one percent at $21.59.
View Comments and Join the Discussion!
Posted-In: Analyst Color News Hedge Funds IPOs Events Analyst Ratings Media General Best of Benzinga