ETFs: Costs Not The Only Thing to Consider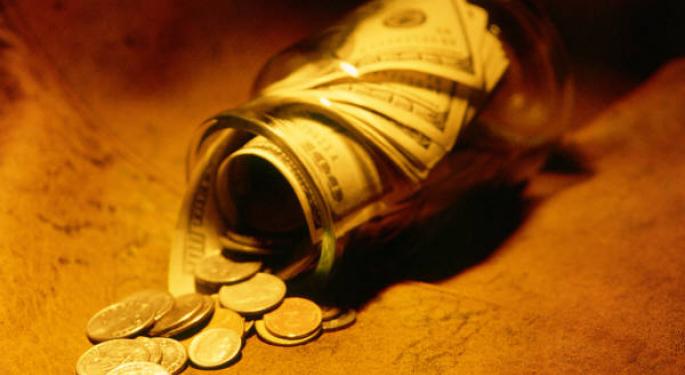 One of the ETF industry's most oft-used talking points has been costs. Specifically, it is frequently cited that expenses and fees associated with most ETFs are lower than what investors will find with mutual funds. Comparing the average fees for ETFs and mutual funds shows a clear divide in favor of ETFs.
In addition, expense ratios on the largest ETFs, as measured by assets, indicate that plenty of investors enjoy low fees. For example, SPDR S&P 500 (NYSE: SPY), the world's largest ETF by assets, has a net expense ratio of 0.0945 percent. The Vanguard Dividend Appreciation ETF (NYSE: VIG), the largest dividend ETF, charges just 0.13 percent per year.
These are Rock-bottom numbers to be sure, but cheaper is not always better with ETFs. This notion is highlighted in a recent research note published by S&P Capital IQ.
"Costs alone shouldn't automatically be reason enough to avoid certain ETFs," said Todd Rosenbluth, an S&P Capital IQ ETF analyst. Rosenbluth acknowledged that investors are often drawn to the cheapest funds regardless of quality. He said, rather than focusing solely on costs, "investors should look inside and see what these ETFs actually own. While the relative gross expense ratio is a component of the S&P Capital IQ ETF ranking within our cost-factors analysis, we think looking under the hood is more important."
Rosenbluth highlights the First Trust Strategic Value Index Fund (NYSE: FDV) as a prime example of investors of a pricy ETF that might scare some investors off. Home to 50 stocks, FDV has a net expense ratio of 0.65 percent, expensive by the standards of large-cap value ETFs.
By comparison, the Dow Jones Large Cap ETF (NYSE: ELR) charges just 0.2 percent. The Vanguard Value Trust (NYSE: VTV) charges just 0.1 percent. However, FDV has outperformed VTV year-to-date and easily outperformed both ELR and VTV over the past five years.
FDV's top-10 holdings include Humana (NYSE: HUM), Dell (NASDAQ: DELL), Marathon Oil (NYSE: MRO) and Freeport-McMoRan (NYSE: FCX).
Rosenbluth notes FDV's underlying holdings look strong from both a valuation and a risk perspective, according to S&P Capital IQ's proprietary model. He also notes the S&P Capital IQ model sees bullish trends, from a technical perspective, for this ETF.
S&P Capital IQ rates FDV Market weight.
For more on ETF fees, click here.
Posted-In: Analyst Color Long Ideas News Sector ETFs Broad U.S. Equity ETFs Short Ideas Specialty ETFs New ETFs Best of Benzinga
View Comments and Join the Discussion!