Technician: I Can't Wait To Get Old; Medical Devices Await!
Medical device makers have been showing positive Bullish price action from a technical perspective for some time now and despite the January market pullback, they remained resilient and have outperformed the S&P500 since early November 2015.
The medical device industry has a plethora of profitable opportunities and according to a report by Visiongain, it anticipates generous growth in the next decade with Global projections that it will reach $398 billion by 2017.
The IoT healthcare market has created profitable opportunities in the wearable medical device market and with the rise of an aging population we can surmise there will continue to be rising revenue.
The high quality players in the medical device sector can be found in the iShares U.S. Medical Devices ETF (IHI). This ETF provides exposure to U.S. companies that manufacture and distribute medical devices with targeted access to domestic device stocks.
In January 2016 the Daily chart revealed the Relative Strength vs SPX was breaking out of a Bullish Triangle so we took a closer look at the leaders inside; particularly Boston Scientific (BSX) because it demonstrated the great Relative Strength we want to see.
Take a look at the current Weekly chart which shows that everytime the price has consolidated at the pullbacks we see a launch to great gains.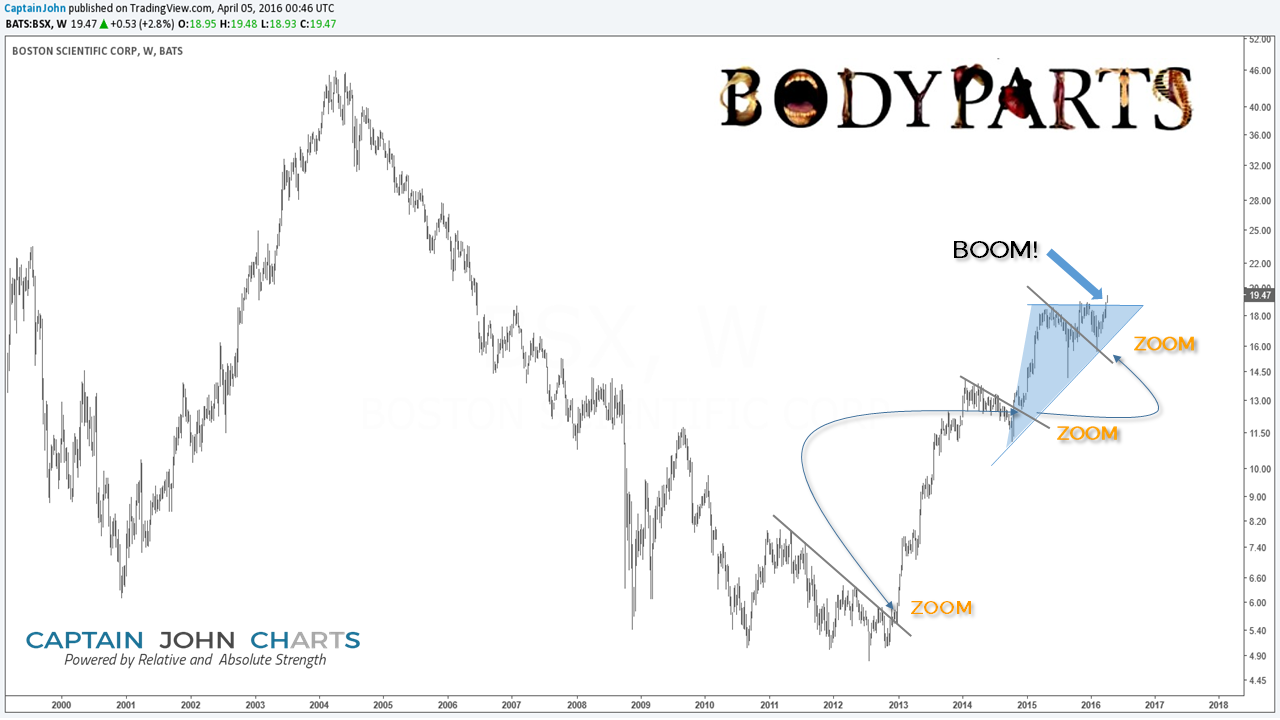 Looking at a Point and Figure chart for more clues reveals a Bullish Price objective of 31.5 but keep in mind, it takes more time for a pattern to resolve on a Point and Figure; which leaves us watching for a longer term breakout on it. We need an extra X!
You can take a look at our past BSX charts and many others at Captain John Charts for closer study.
Stock chart: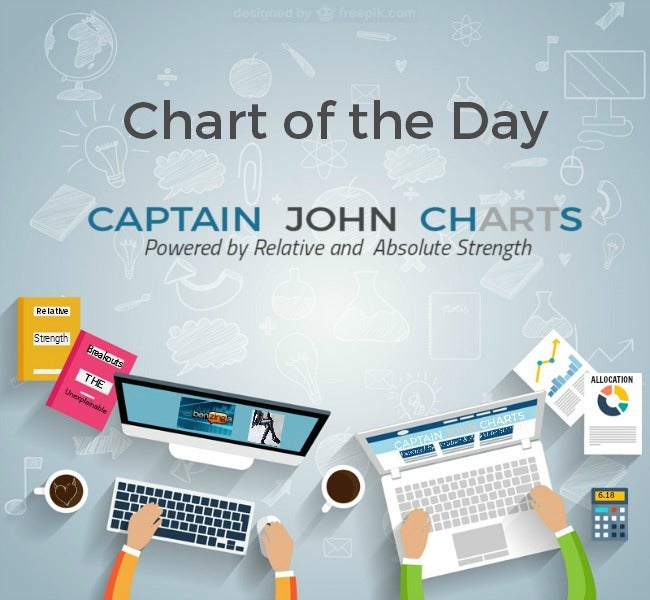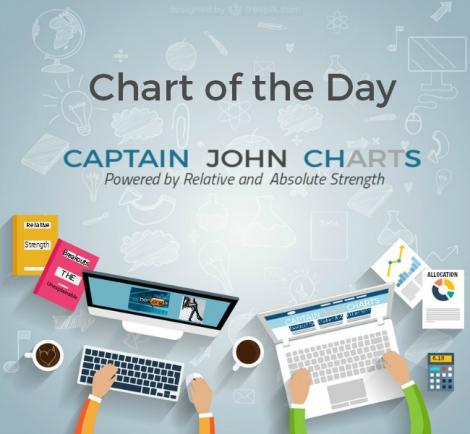 Posted-In: Technicals Trading Ideas
View Comments and Join the Discussion!