3 Charts That Show Marriott Is In For More Downside Over The Next 3 Days
The following stock has been highlighted by VantagePoint Software, an artificial intelligence platform that provides market forecasts 1-3 days in advance.
Shares of Marriott International Inc (NASDAQ: MAR) are down over 5 percent in the last two weeks. The move downward appears to be the result of technical pressure, since there has not been any fundamental news to justify the downside. In fact the most recent news was positive, as the company reported strong EPS numbers for their Q1 and fiscal year guidance forecast on May 8. Since then, Evercore ISI has upgraded the stock to Outperform and Goldman Sachs raised its price target to $165.
Over the last two months the stock has really tightened up, trading in a range of $133-$142. But based on the last few days of trading, it looks primed to break through that support.
Each of the 3-month, 1-day charts below forecasts impending downside for the stock. The blue line represents a predicted moving average, the black line represents a 10-day moving average, and the red-green bar at the bottom of the chart is a neural index that predicts whether the stock will close higher or lower in the next two days.
A crossover of those two lines represents a change in trend. An uptrend is shown by the blue line crossing above the black line, and a downtrend is shown by the black line crossing above the blue line.
One Day Out
This chart shows Marriott's trend over the course of a given day. The stock closed Thursday's session at $133.73, down 1.6 percent. Though the platform forecasted a down day for the stock (the grey candle), that's actually worse than what was predicted.
The red shading shows that the downtrend is likely to continue through Friday.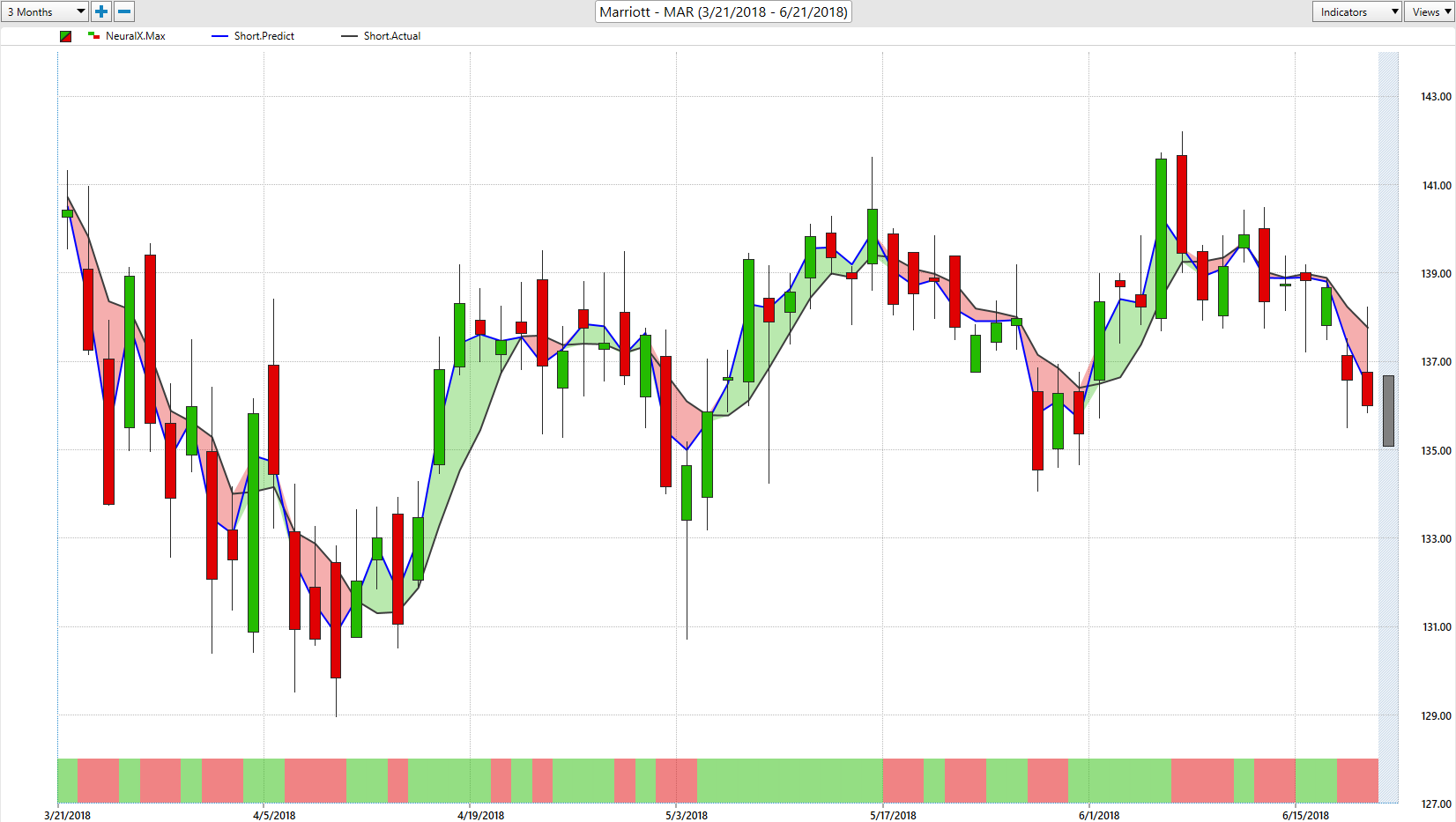 Two Days Out
You can see on this chart how the trend lines are different. The blue line here forecasts MAR over the next 48 hours. The fact that the black line is still predicted to be above the blue line at the end of Monday's trading tells us to expect downside at least through then.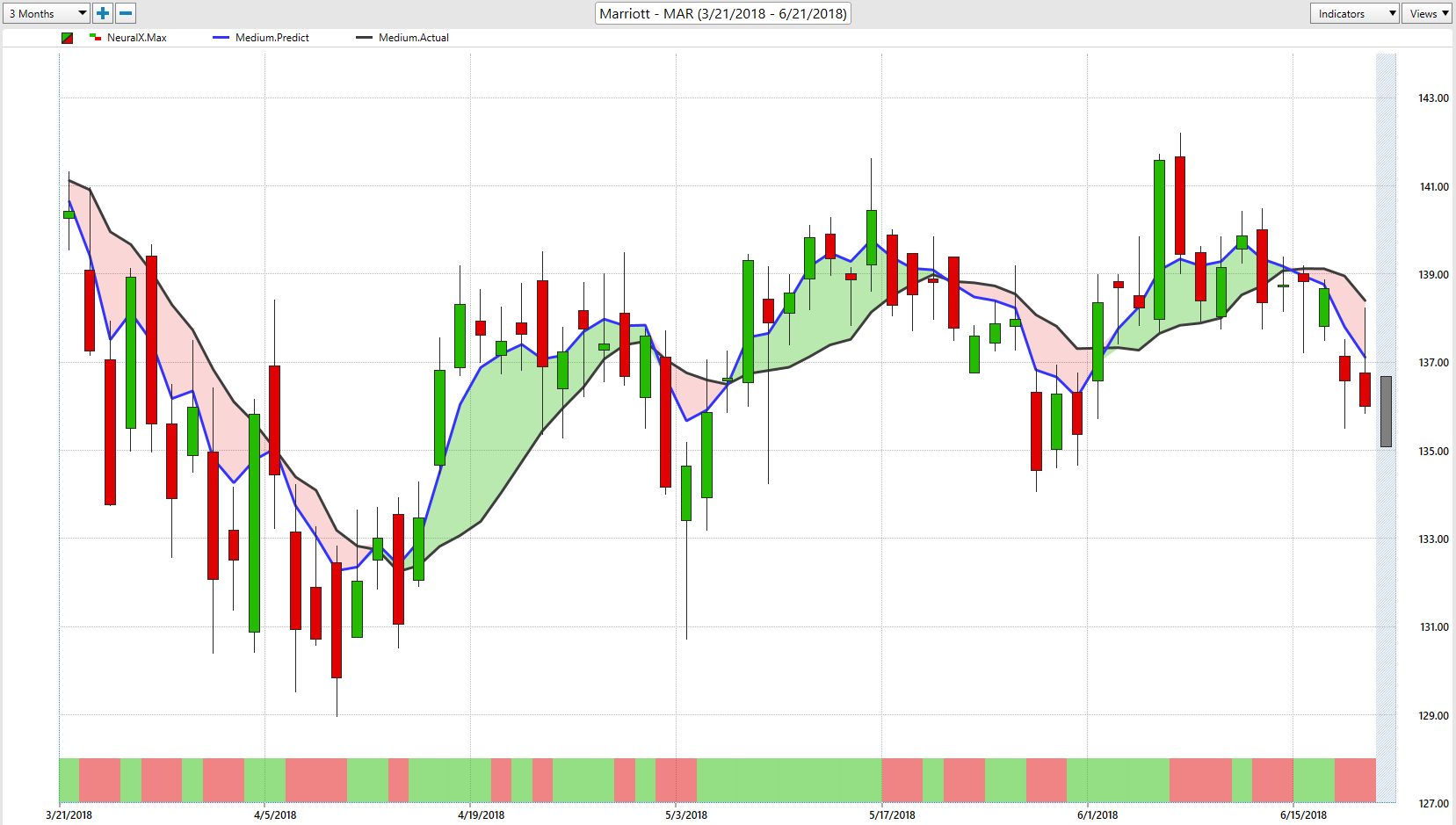 Three Days Out
The blue line on this chart forecasts MAR over the next 72-hours. Its crossover below the black line serves as the strongest confirmation that the stock is in a downtrend, and that the trend will continue at least through Tuesday.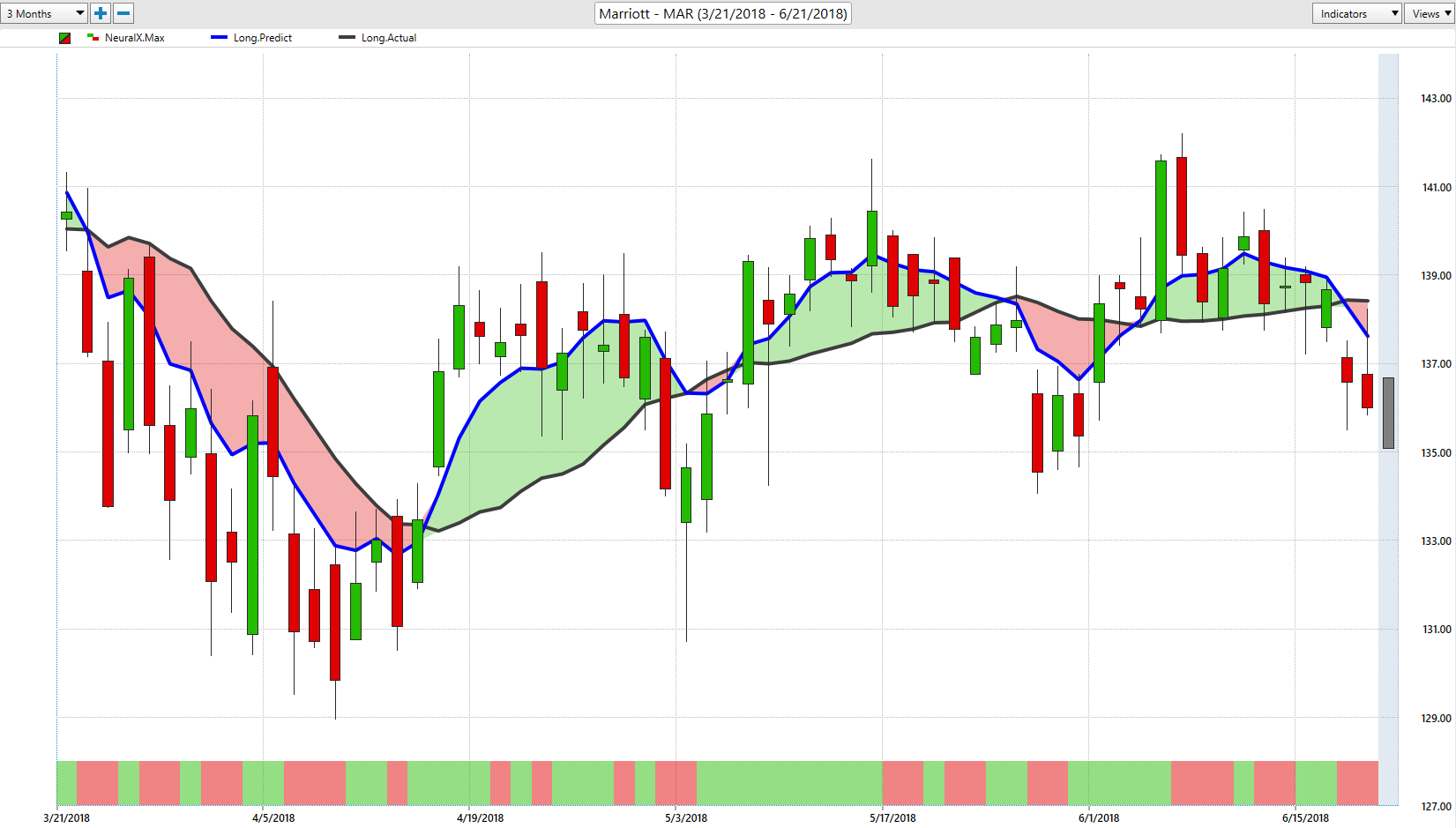 VantagePoint is a content partner of Benzinga. For a free demo click here.
Posted-In: downtrend technical analysis vantagepointShort Ideas Technicals Markets Trading Ideas
View Comments and Join the Discussion!