Barron's Recap: Banker to the World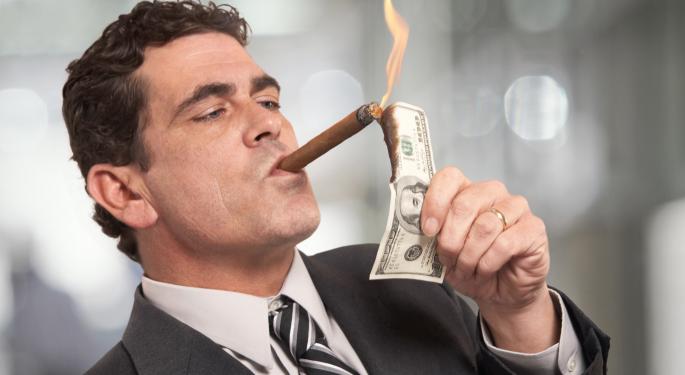 This weekend in Barron's online: the outlook for Citigroup, the top financial advisor teams in the country, and the prospects for Entegris and MercadoLibre.
Cover Story
"Citi's World of Promise" by Sandra Ward.
Shareholders should take heed of the vow Citigroup's (NYSE: C) new CEO has made to wring more profit from banking giant's global franchise, says Barron's is this week's cover story. After more than a decade under the reins of an investment banker, a lawyer and a hedge fund manager, the third-largest bank in the United States by assets finally has a banker in charge again -- Michael Corbat.
Once the biggest bank in the world by assets, Citigroup is now focusing on becoming the world's most profitable bank. The share price has climbed almost 45 percent since April of last year, but one bank analyst quoted by Barron's sees up to an additional 50 percent upside in the next two to three years.
Corbat says in the article: "Our goal is to be viewed as indisputably strong and stable and to be recognized as a company that's got the ability to generate quality, consistent earnings, a company that is known for making good, smart decisions and being a good shepherd of our shareholders' equity, and of our stakeholders' resources."
See what Corbat has planned for Citigroup over the next couple of years and how it fared in the Federal Reserve's most recent stress test. See what competitive advantages it has over peers in the United States such as Bank of America (NYSE: BAC) and J.P. Morgan Chase (NYSE: JPM), as well as HSBC (NYSE: HBC) overseas.
And see what Citigroup shareholders can expect in terms of stock buybacks and dividend increases.
See also: Weekly Preview: Earnings Back with a Bang
Feature Stories
"Top Advisor Teams" by Steve Garmhausen says that financial advisors are forming teams of wealth professionals to handle skittish clients. See Barron's rankings of which are the best in the country at serving clients and collaborating with each other.
See also: Top Five Financial Advisors of H1 2013
Leslie P. Norton's "Winners and Losers from Immigration Reform" discusses who could be hurt and who could come out on top when a comprehensive immigration reform bill is passed into law, perhaps in the first quarter of 2014.
In "Why Entegris Could Clean Up," Jack Willoughby suggests that a coming recovery in semiconductor production should benefit Entegris (NASDAQ: ENTG), because its success is not tied to any particular group of products or customers.
Growth at MercadoLibre (NASDAQ: MELI) is not what it appears, says Bill Alpert in "MercadoLibre's Venezuela Problem." Why shares of the so-called Amazon.com of Latin America could fall by 50 percent or more.
"Taking It to the Bank" by Reshma Kapadia is profile of Joseph Welsh of Oppenheimer Senior Floating Rate Fund. In the article, Welsh explains why banks' loans have become cool, with excellent yields and limited rate risk.
In "Why Ben Will Remain Your Friend," Lawrence C. Strauss interviews Kenneth Leech, a chief investment officer of Western Asset Management. Leech sees opportunities in sovereign debt issued by Mexico and Brazil, as well as corporate and high-yield bonds in the United States.
Dyan Machan's "Restoring NCR's Ka-ching!" turns the CEO spotlight on William Nuti of NCR (NYSE: NCR), which has become the leading seller of ATMs and other digital point-of-sale devices.
The Federal Reserve is attempting to exploit the power of positive wealth effects, as the U.S. economy struggles to exit from the financial crisis. So says Barron's article "Why the Fed Wants Higher Prices" by David Kotok.
See also: Earnings Expectations for the Week of July 15
"Who Calls the iTune?" is an editorial commentary by Thomas G. Donlan in which he recommends not letting the government fiddle with competition in the e-book market.
Columns
Columns in this weekend's Barron's discuss:
Advertising by hedge funds gets the green light
How the Fed can end the party without crashing the building
How to play the home builders
A better alternative to a new fence along the Mexican border
Why PC-related stocks are strong even as PC sales plunge
A site that tracks which stocks social media are talking about
A small camera that wirelessly streams high-definition video
New and coming products boosts enthusiasm for biotech stocks
Rising-rate concerns have pounded bond and precious metals ETFs
Dividend boosts by Walgreen (NYSE: WAG) and others
Criticism of the current central-bank policies
Posted-In: Bank of America Barron's Citigroup entegris Federal Reserve HSBCShort Ideas Trading Ideas Best of Benzinga
View Comments and Join the Discussion!