How The Options Market Is Looking This Week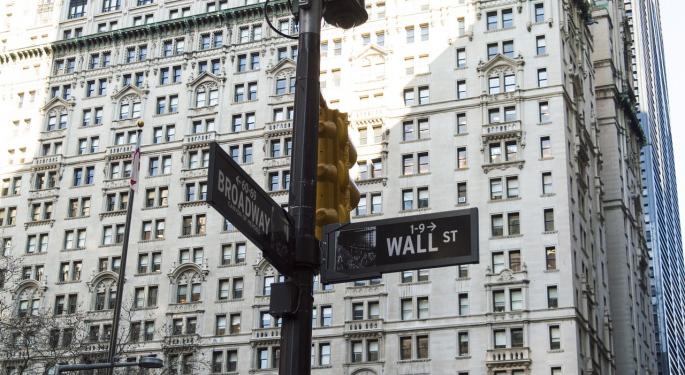 Get a full recap of this week's outlook in the video below:
Scoreboard
With the lack of hopium sources, equity markets ended the week on a sour note.

Friday
The Friday close was largely saved from much worse results by Apple Inc. (NASDAQ: AAPL) mightily defending the 108.5 level (see the chart lower). Nevertheless, the day was red.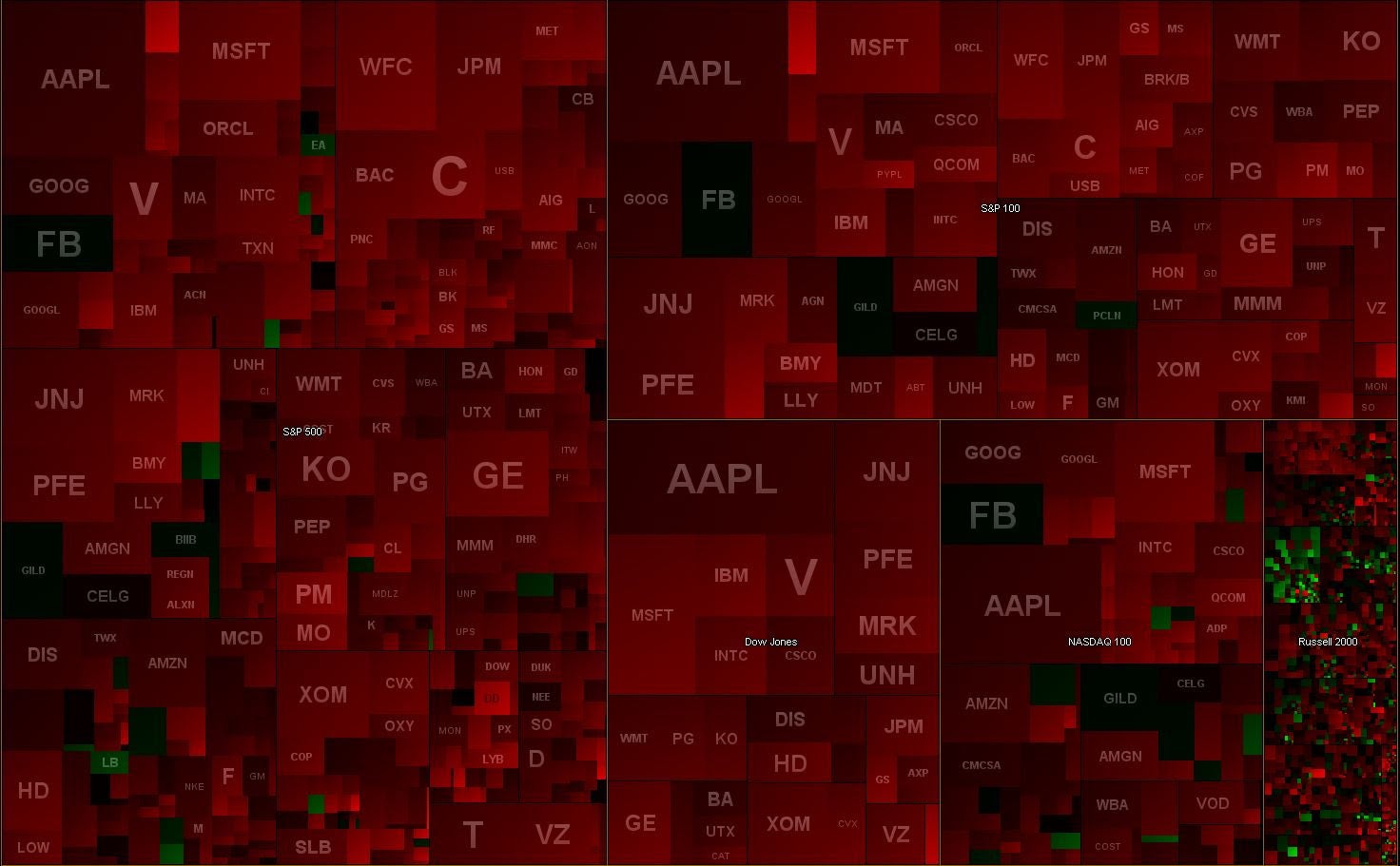 Why the Friday fall? CNBC blamed the strong employment reports, especially the 5.1 percent unemployment level.
However, that point is contestable. The support? Bond rallied and rates plunged.
Related Link: Trade Tip With A Wide 1:1 Risk Reward Range For A Nighttime Trade
This is hardly a sign of rate hike fears. A strong U.S. bond market indicates that traders are pricing in an event outside the United States.
A more likely cause? China. Their markets are set to reopen on Monday after being closed for two days. This opens door of potentially severe drops there that can easily spill into global markets.
Moreover, this notion is also obvious with under-performances from Baidu Inc (ADR) (NASDAQ: BIDU) and Alibaba Group Holding Ltd (NYSE: BABA).
The only Friday effect of the Fed/Hike was that markets did not get signal of a delay in the hike. So that contributed to the downside by not providing hopium that bulls could buy.
Monday/Tuesday
Monday was a U.S. holiday, so Tuesday officially marks the week's open.
Luckily, U.S. traders will watch as the Chinese markets reopen and how the globe deals with any resulting issues. If the Chinese reopen goes smoothly Monday and global markets react calmly, then U.S. markets are likely to bounce a little Tuesday.
Variables In Focus
Current price movements are largely due to sentiment and headline trading. The fundamentals are still on hold. The main focus points as of late have been catalysts for price fluctuations. Here is an update on those drivers:
Apple: It's a heavyweight and recently proved what it can do when it moves 4.5 percent in one day (for example, causing a 1 percent move in the PowerShares QQQ Trust, Series 1 (ETF) (NASDAQ: QQQ)).
The good news is that Apple is the best case for value on the planet. The bad news is that technically one can make the case for another round of failures in its stock price.
Small Caps: They better represent "the market" since they are immune to heavy influence from heavyweights like Apple and Google Inc (NASDAQ: GOOG) (NASDAQ: GOOGL). The good news is that they've been better behaved with their ranges than broader indices. Friday's scoreboard was case in point.
China: Early next week will show if this will be a lingering source of great volatility, or if it will be a headline that is losing its shock factor.
Rate Hike: The debate continues over whether a September rate hike will come to fruition. There is still strong support that it is likely.
Regardless, the one certainty is that markets will react and will likely react negatively when the announcement comes in two weeks. Consequently, the savvy reaction is to remain cautious.
Greece: Greece cannot be forgotten. The country is prepping for a snap election on September 20. In the balance is the current deal in place with the eurozone. If opposers to the deal win, a grexit possibility will be back in the news.
Oil: Crude is a rigged market. Luckily, Thursday and Friday price action hinted at an end to the correlation between markets and crude price, meaning a falling crude is no longer causing a precipitous decline in markets.
On Friday, crude spiked on a rig count report only to fall back to deep red. Notice the absence of fundamentals. That is a prime example how sentiment and headlines trump fundamentals in turbulent times.
Note Of Caution
Last week's cautionary note about ranges remains relevant. The recent flash crash and recovery have created price elasticity, meaning that it's now easier to have +/-1.5 percent market moves than normally.
This is dangerous because any future incident that would have under normal circumstance caused a -1 percent move now can cause a -3 percent move; hence the extra caution.
VIX closed +8.5 percent, while markets only down -1.5 percent. Perhaps the disconnect is due to pricing in the potential downfall from the week's China reopen.
Be careful chasing runups that are not based on fundamentals. No change in thesis. Manage current risk.
Don't chase; don't panic. Be cautious.
Related Link: Last Week Was Historical In The Options Market
Ranges
A visual to how things have changed since just a few weeks ago.

Tickers:

September 4: Netflix, Inc. (NASDAQ: NFLX) is on its way to technical downside target. Other technicians expected a pop before this drop, but even they have it revisiting the 90 level after their expected pops.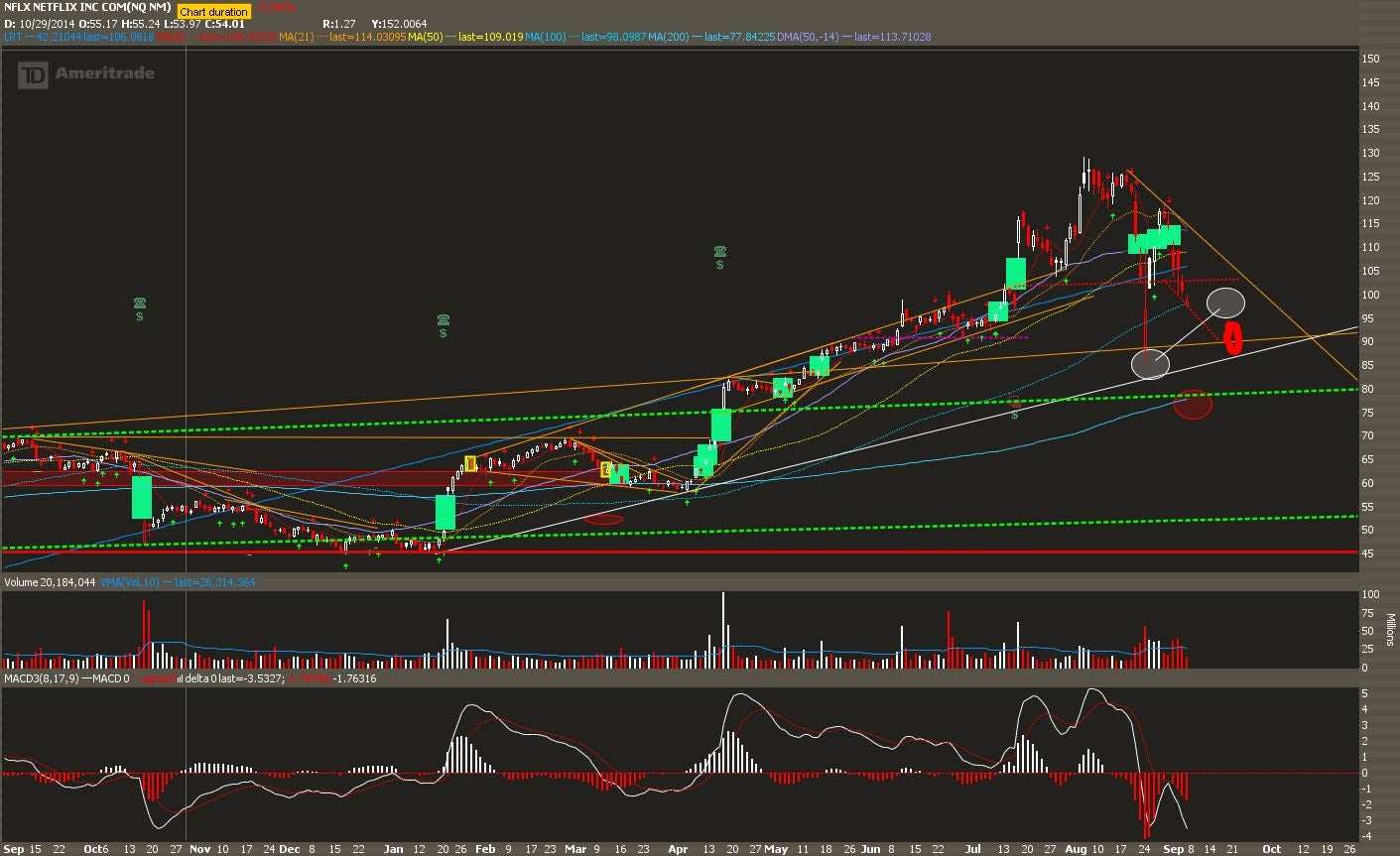 September 4: GoPro Inc (NASDAQ: GPRO) hit the target again.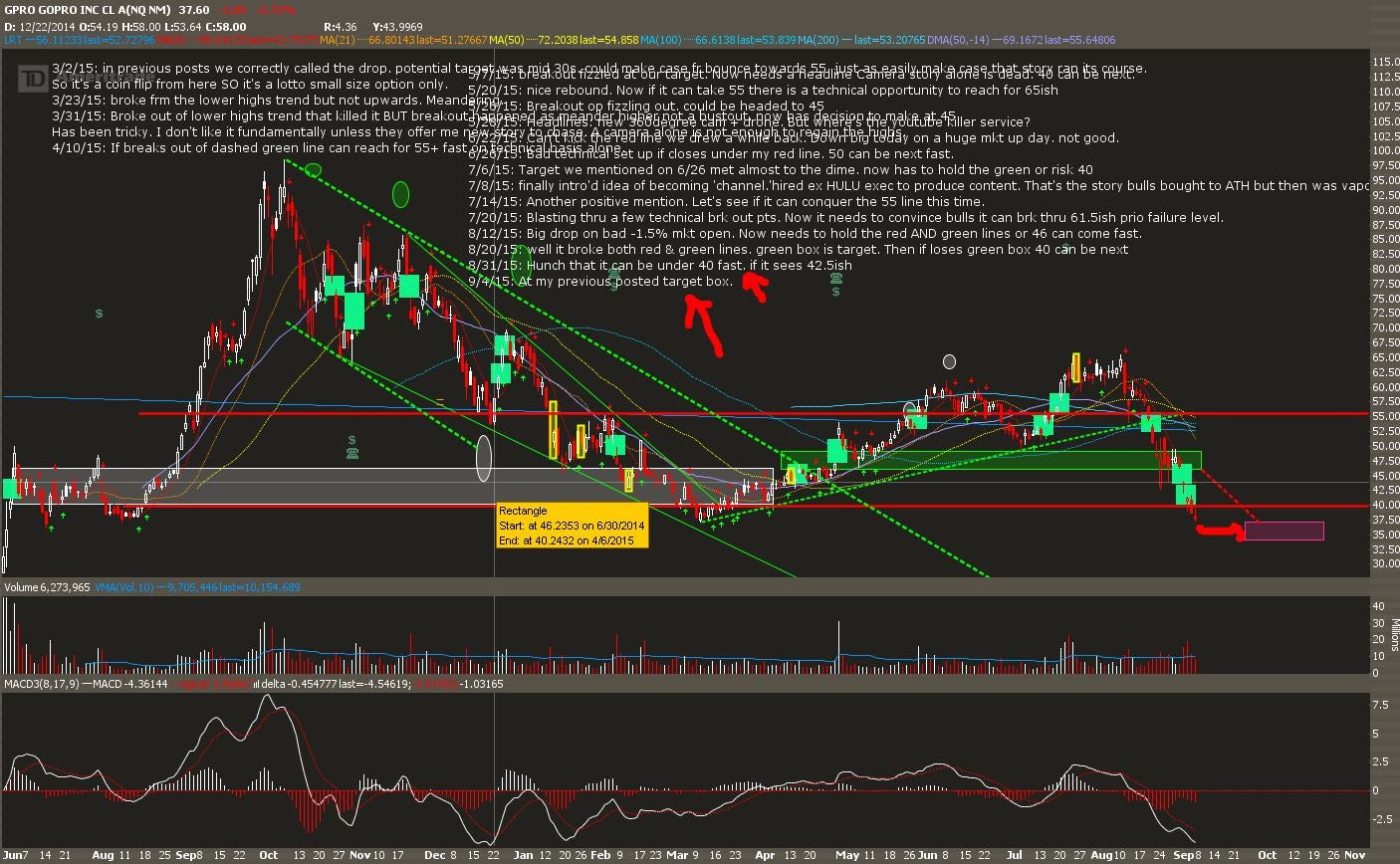 Image Credit: Public Domain
Tags: China crude Federal Reserve
Posted in: Previews Options Pre-Market Outlook Markets Trading Ideas Best of Benzinga