Staying Cautious While Chasing In The Options Market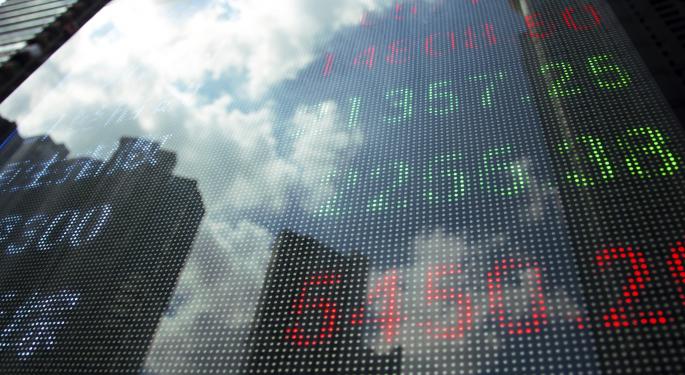 Friday's scoreboard was green except for the NDX down a whopping -0.01 percent. Dow was up 0.33 percent, SPX up 0.17 percent and small caps up 0.8 percent. The weekly scoreboard also shows weakness in the Nasdaq, which closed red for the week for the first time in the last seven weeks.
Apple Inc.'s (NASDAQ: AAPL) bad week was a drag on the index as it represents more than 14 percent of the index. With 10 minutes to go in Friday's session, the S&P was red for the day, but a last-minute runup and without cause closed it at a new all-time high. The bulls seem to be in complete control and fundamentals don't seem to count for much right now. Just when traders and pundits are so sure of the outcome, Murphy's Law is likely to impose its will.
The week was primed for a big move, as markets expected European Central Bank President Mari Draghi to deliver quantitative easing. When he didn't, markets chose to shrug off the fact that he did not deliver and instead traders bought up a tweet from Bloomberg about a possible QE as early as January 2015. Traders on Friday shrugged off the strong U.S. economic reports; a strong economic report may present the notion that the U.S. Federal Reserve might want to raise rates sooner rather than later.
This week and short of new headlines, markets should revert to trading the bull thesis. One might be best-served chasing winners and picking on some losers, however.
Bank of America downgraded Google Inc (NASDAQ: GOOG) in a pair trade when it buy Yahoo! Inc. (NASDAQ: YHOO). Facebook Inc (NASDAQ: FB) also may be in favor via a small long debit call spreads. Iron condors work well when one can identify ranges at play. Despite all the craziness and the highs, ranges have been well-defined throughout.
Crude Oil
OPEC has strategically cut prices and low crude prices are likely to linger. This will put more money into U.S. citizen pockets, which should translate into better than expected retail P&L's in Q1; finding long retails plays may prove to be fruitful.
The drop in crude of late has been historic. Last week showed heavy volume trades, but the outcome was indecisive; traders are unsure which way they want it to go (note chart below).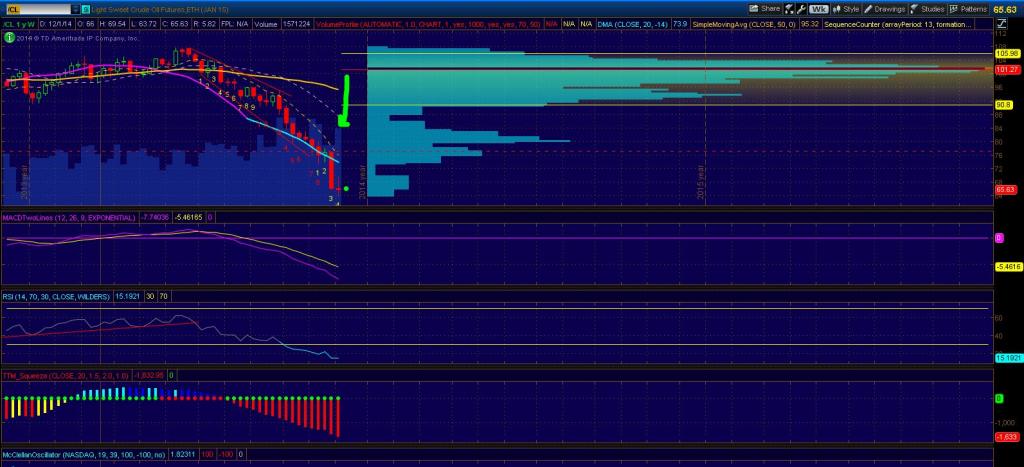 Bonds and 10-year rates relationship to market price action has been sporadic, so for now they can't be used as predictors. Both show technical breakout potential. How markets will react to their moves is a coin flip based on recent history.
Check out the video below for a full recap for this week's outlook:
Posted in: Previews Options Markets Trading Ideas Best of Benzinga