Will Small Caps Continue To Lead The Sell-Off?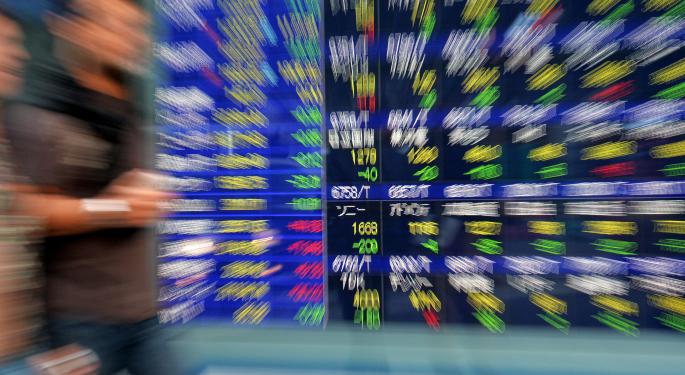 Last week was epic in the sense that traders saw markets get tested on big volume and across the broad spectrum.
No one was spared.
The week started out terribly where early gains turned into disaster closes.
Until Wednesday that is, when traders started to see rebounds off ugly pre-open futures, especially for the small caps. The small caps have led this sell-off and now are the first to stabilize and with headlines cooperating they may be trying to lead a rebound up.
The small caps closed up more than 1 percent when the broader markets were red.
Scoreboard Of The Test
It is important to note that this test came on huge volumes so the results of which are meaningful and not to be ignored. The bears can claim a victory but the bulls too can say: "What else have you got?"
Bulls had a barrage of headlines yet markets found footing under extreme duress.
A water-shed moment may have come on 10/15 when the 10-year rates had a flash crash then a quick snap back, and that marked a change in the market price action.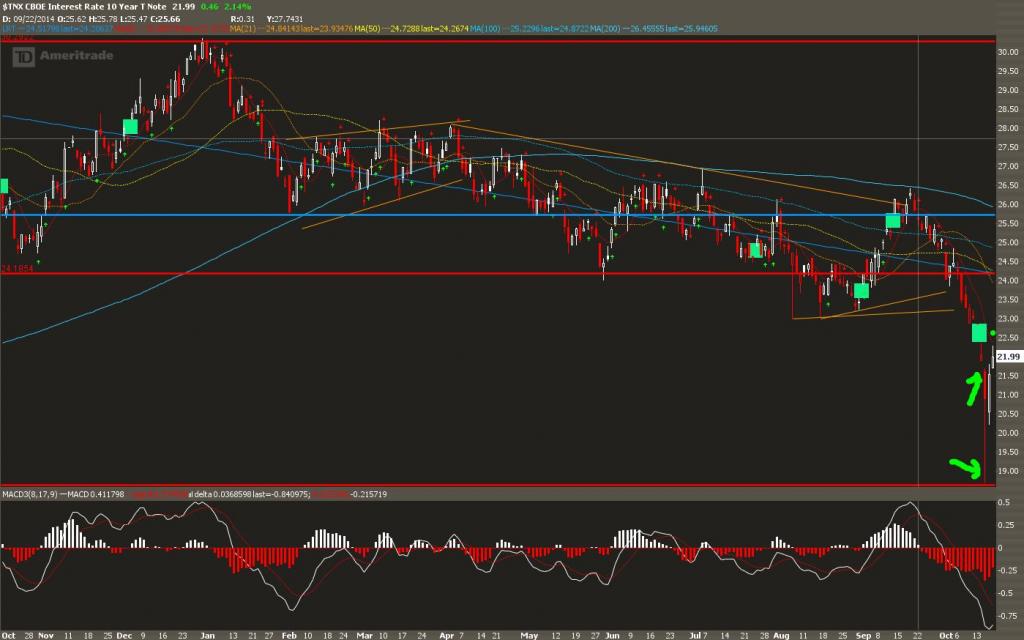 Inversely and at the same time the iShares Barclays 20+ Yr Treas.Bond (NYSE: TLT) had a super-spike that it couldn't hold. Now, the TLT is vulnerable to a break in its recent steep ramp.
Note the candle from Friday as it ended in a doji exactly at the trend line. A doji represents indecision and often are followed by a sizable move where direction is unknown.
A breakdown of the TLT and stabilization in rates would help the bull cause.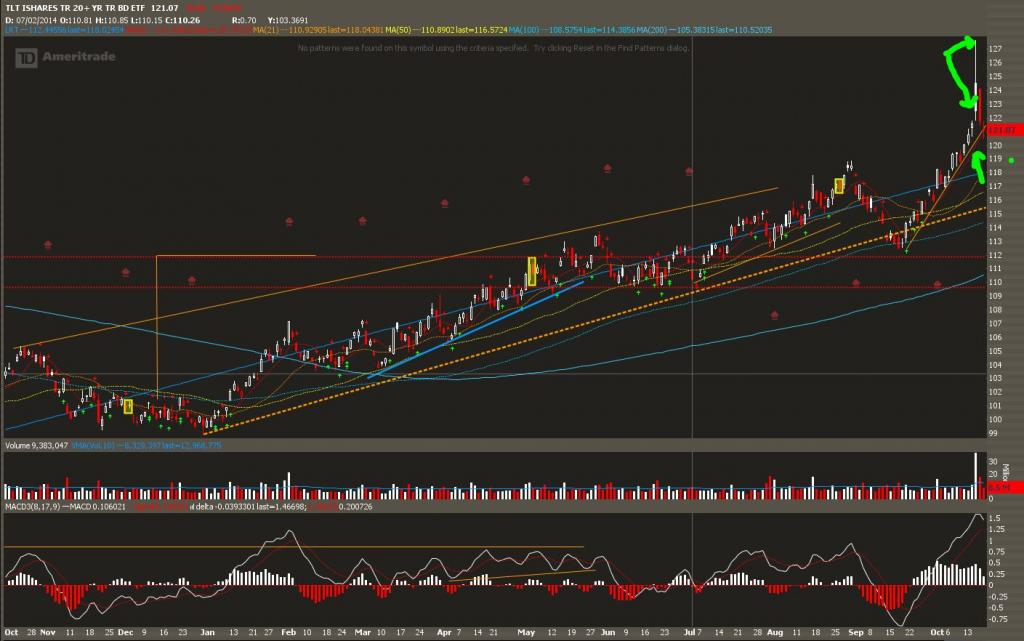 Next Week
Markets are getting used to the headlines at hand. So as long as headlines don't mutate (pun intended) into more serious versions. As long as we don't get flare ups of old negative headlines or conjure up new ones, it is likely that the bias into Monday is positive.
Traders Should Be Looking For Stabilization
Watching the VIX is more important than ever now as it truly represents trader fears. Another drop like Friday's may invite more buyers to try and catch this bottom. There is the issue of having lost the 1905 level, but it's not a certainty that we are headed to retest the low.
Tips For Trading The Week
The global thesis has not changed as traders were reminded late in the week that the Fed and the ECB are still holding the safety nets wide open; they are here for as long as markets need them globally. So trading should continue to be in line with the existing macro thesis.
However, the week likely to be another formidable week and may not be appropriate for full-sized investment.
Catching a few quality names via credit put spreads with proper buffers (room for error) may work, but only on companies who have already reported.
Also traders should trade the week using fun trades lotto style on companies that are going to report.
Names in mind include Apple (NASDAQ: AAPL) and Amazon (NASDAQ: AMZN). This can be done with small cost debit spreads where the outcome is binary and can be rewarding if traders guess the correct direction of the move.
About that: It is impossible to know where price will go on earnings.
It's a complete guess. True, one can guess the results of the P&L but never can forecast the reaction to the results.
Debit spreads carry limited and predefined losses while offering a legitimate chance at participation.
Check out the video below for a full recap of this week's outlook:
Posted in: Previews Options Markets Trading Ideas Best of Benzinga