Options Outlook For The Week Of October 13: Will Last Week's Trend Continue?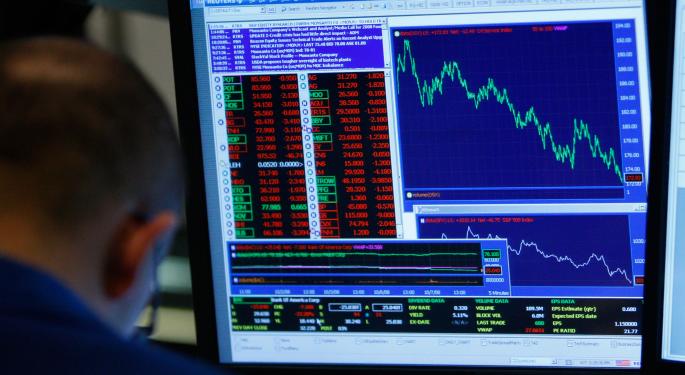 Last week ended on a terrible note with a 0.7 percent drop in the Dow, 1.2 percent drop in S&P and small caps and a whopping 2.5 percent drop in the Nasdaq.
The week was undoubtedly bearish and the score board showed it. All indices have broken long standing trends. The small caps are 13 percent lower than the highs. The SPX & NDX are almost 6 percent off this year's highs.
So Now What?
Markets are at the mercy of momentum. Unfortunately, traders are hit with negative headline after negative headline that add fuel to the fire. The snowball is getting bigger so bulls need a break from new headlines to find footing. Each of those headlines is not strong enough to kill a bull market, but all together and at the same time is like dying by a thousand cuts.
Levels Are Important
The SPX is sitting on its 200 day moving average - the level that a lot of traders have been anticipating. This coming week should tell markets if this will be a buy-able dip or the start of something more serious.
Friday's bloodshed started with a warning from Microchip (NASDAQ: MHCP). It was down over 12 percent on the day, but caused a massive sell off of all chip companies, which was best illustrated by a 9 percent drop in Intel (NASDAQ: INTC) in minutes. Intel closed down 5 percent on the day. So, traders sold everything without asking questions.
How To Trade From Here?
For a portfolio that is biased long needs to build defense. This can be done via the options market. Buying puts or put spread in the tickers traded or in indices. Short-biased portfolios should be booking profits and eyeing new opportunities perhaps on the long side but without rush. Could candidates would be tickers who traded strong on a bloodshed Friday.
A few names include: Chipotle (NYSE: CMG), eBay (NASDAQ: EBAY), Starbucks (NASDAQ: SBUX), Apple (NASDAQ: AAPL), etc.
Traders should be caution and small in their choices. Also, traders need to pay attention to earnings dates and trade accordingly.
Earnings trades are pure guess work since no one can forecast how the markets will react to the numbers regardless if they meet, beat, or warn on outlook.
Last week, Tesla (NASDAQ: TSLA) was red on a huge green day and that was a flag to short it via buying puts. Indeed when markets sold off on Friday, Tesla led down faster and harder and the puts paid big time.
Check out the video below for a bull recap of this week's outlook:

Posted in: Previews Options Pre-Market Outlook Markets Trading Ideas Best of Benzinga