The Stalemate Continues For Options This Week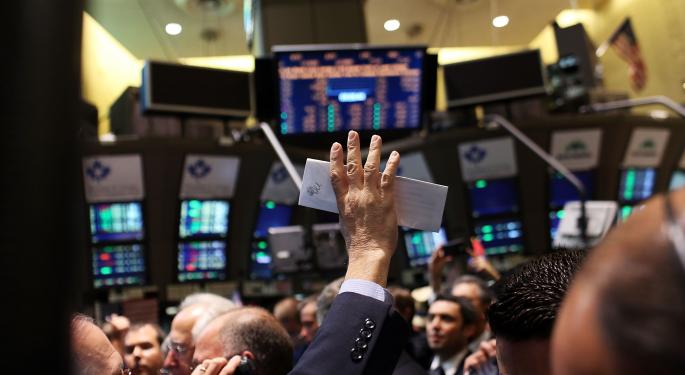 Last week was much ado about nothing!
Yes, the bears had moments, but so did the bulls. Dips were bought and rips were lidded.
This week is likely to be the same unless traders get a headline big enough to create a move that can snowball into something more serious.
Bullish traders should be open to the idea of caution as it is warranted. As are bears to not overstay their welcome in tough or profitable trades. Meaning, traders are best served to stay nimble.
Tips:
Don't chase with new full sized positions long.
Don't feel compelled to lay large short positions without a few longs to hedge them.
Short the SPX? Consider a few IWM longs just in case.
Long only portfolio? Then why not take a few put spreads in the Nasdaq or a few weak momentum stocks.
Options alert: This week is a short week, but packs a punch with labor reports coming on Thursday. So, taking advantage of time decay is not likely to be easy since premiums will be jittery on the account of the reports to come late.
Headline Risks:
Long shot headline risk from Argentina default issue.
Ukraine cease fire not extended
ISIS related scares
Conclusion: caution is warranted even if one doesn't want to be full on bearish. This stalemate should continue UNTIL the arrival of a strong enough a headline that can snowball into something more serious (either way).
Meanwhile, iron condors should work. Selling well placed premium will reward those traders willing to take a little less premium per trade for more conservative trade levels.
Sure, $1.00 for credit spreads sounds like great risk reward, but $0.30 for 90 percent chance of success sounds a lot better.
Headline examples (The Wish List):
1) sub 100k jobs number would cause a sizable whoosh down. This week the markets bounce back twice already. Will they be able to three-peat?

2) +300k jobs number and it would be off to the races.
So which one should be feared more? The trend downward. Why? After a nice pop, traders will likely realize that good news is bad news as Yellen would need to raise rates this year.
Conversely, if enough weak hands hit the sell button, there would be no pause to realize anything. Time to react would be limited.
Check out the video for a recap of this week's outlook:
Tags: Janet Yellen Jobs Report
Posted in: Previews Options Pre-Market Outlook Markets Trading Ideas Best of Benzinga