3 ETFs Heavy On Workhorse Stock...Sort Of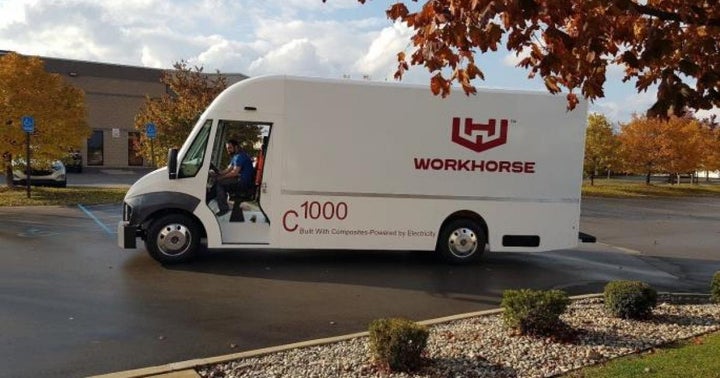 Rightfully so, Tesla Inc (NASDAQ:TSLA) is in the spotlight. Nikola (NASDAQ:NKLA) is trying to get there, but amid that electric vehicle battle, Workhorse Group (NASDAQ:WKHS) is attempting to become a story stock in its own right.
Though the maker of battery-electric vehicles and aircraft has retreated 27% from its recent high, Workhorse stock is up more than five-fold over the past month. The company recently got approval to bolster its lineup of electric vehicles and it has a stake in electric pickup maker Lordstown Motors Corp. (LMC) some analysts say is worth $1 billion.
Bottom line: there's plenty of potential for Workhorse to add chapters to its story stock status, but while the stock was recently added to the Russell 3000 Index, it still isn't heavily represented in the world of exchange-traded funds.
However, there are few funds that could become "Workhorse ETFs." Here are a few to consider.
See Also: Workhorse's CFO On Meteoric Stock Rise, Electric Delivery Vehicle Maker's Capital Plans
SPDR S&P Kensho Smart Mobility ETF (HAIL)
Hey, we just mentioned the SPDR S&P Kensho Smart Mobility ETF (NYSE:HAIL) as one of the leaders in the futuristic transportation ETF race and one of the primary reasons the SPDR has that status is because it has one of the largest Workhorse weights among the 15 ETFs with exposure to the stock.
Workhorse accounts for 4.38% of HAIL's weight and until Wednesday it was the largest holding in the ETF prior to being surpassed by NIO (NYSE:NIO).
Invesco WilderHill Clean Energy ETF (PBW)
Now more than 15 years old, the Invesco WilderHill Clean Energy ETF (NYSE:PBW) is one of the oldest clean energy ETFs. Regardless of age, PBW is enjoying the fruits of another strong year for renewable energy ETFs as the Invesco fund is higher by 67% over the past 90 days.
The fund, which tracks the WilderHill Clean Energy Index, allocates 4.37% of its weight to Workhorse, making it that stock the largest holding in the ETF. Another 7.44% devoted to Nio and Tesla helps the cause.
Invesco DWA Consumer Cyclicals Momentum ETF (PEZ)
For those that need a little more momentum to go along with their consumer discretionary exposure, the Invesco DWA Consumer Cyclicals Momentum ETF (NASDAQ:PEZ). In the case of this ETF, its momentum factor is rooted in relative strength with a big tilt away from large caps, which represent just a third of the PEZ roster.
Workhorse accounts for almost 3.1% of the PEZ lineup, putting the stock just outside the fund's top 10 holdings, but that's still enough to place PEZ third on the list of Workhorse ETFs in terms of percentage allocated to the stock.
© 2021 Benzinga.com. Benzinga does not provide investment advice. All rights reserved.
---