PreMarket Prep Stock Of The Day: Gilead Sciences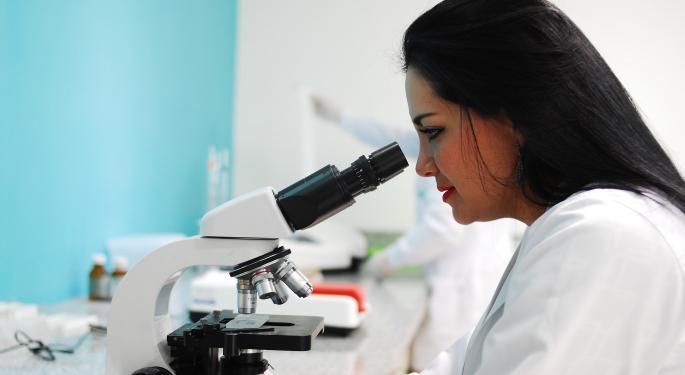 Benzinga's PreMarket Prep airs every morning from 8-9 a.m. ET. During that fast-paced, highly informative hour, traders and investors tune in to get the major news of the day, the catalysts behind those moves and the corresponding price action for the upcoming session.
On any given day, the show will cover at least 20 stocks determined by co-hosts Joel Elconin and Dennis Dick along with producer Spencer Israel.
For those who don't have the time to tune in live or listen to the podcast, Benzinga will highlight one stock that merits further discussion. This analysis is not a buy or sell recommendation.
Over the weekend, it was reported that AstraZeneca (NYSE: AZN) approached Gilead Sciences, Inc. (NASDAQ: GILD) regarding a possible merger. As expected, Gilead was trading sharply higher in pre-market trading, making it the PreMarket Prep Stock Of The Day.
Recent Trading Range: Since May 12, Gilead has been in a trading range from $72.00 to $80.50. In late April, it flirted with breaking out over $86 when several reports indicated its drug Remedesivir had the potential to be widely used in the treatment of COVID-19. However, its blast over $85 was quickly rebuffed.
Finding Buyers Under $73 In 6 Consecutive Sessions: When large investors or institutions want to accumulate a big position in an issue, they will complete it over a period of several days. The reasons being that they don't want to show their hand to algorithms and high-frequency traders who will sniff out big players and step ahead of their orders.
This was evident in Gilead from May 19 through May 27. In all six of those sessions, the issue bottomed between $72.30 and $72.89, perhaps making $72.50 the intended average price of one or more buyers.
Following a rally to $78.12 on May 29, investors were again afforded more opportunity in that area, when it made another daily low on June 2 at $72.96. However, buyers moved up their bids the following day, only reaching $73.36 before ending that session at $74.40.
'Sell The News': Although it can be extremely risky to short or sell an issue when it's the subject of a possible merger or takeover, co-host Dennis Dick was unequivocal on what he would do if he was long the issue. With the company's long-term growth problems, he doubted it would be a potential takeout target. In fact, he stated he had no position in the issue, but if he did he would be "selling with both hands."
Before the open, CNBC's David Faber reported the two companies were not in merger talks, echoing an earlier report from London Times.
After a much higher open, it went only a penny higher to $79.31 and retreated to $76.80 before rebounding back into the $77 handle as of 11:30 a.m. EST.
Here is a clip of his comments from today's show.
Disclosure: The author owns shares of Gilead Sciences.
View Comments and Join the Discussion!
Posted-In: Long Ideas Short Ideas Technicals Trading Ideas Best of Benzinga