Forecasting Software: Broadcom Looks Like It Will Keep Moving Higher
The following stock has been highlighted by VantagePoint ai, an artificial intelligence platform that provides market forecasts 1-3 days in advance. For a free demo click here.
Broadcom Inc (NASDAQ:AVGO) has had a rough 2018. In March, its takeover bid of Qualcomm, Inc. (NASDAQ:QCOM) was squashed by regulators. That was followed by their acquisition of CA Technologies, for which Wall Street punished the stock down 13 percent—its worst trading day ever. Overall in 2018, shares of AVGO are down nearly 10 percent.
But Broadcom shares have quietly risen 12 percent since Oct. 29, and according to VantagePoint ai's two biggest predictive indicators, the stock looks like it'll keep going higher.
The blue line on the chart below is a predictive moving average. The black represents a simple 10-day moving average. When the blue crosses above the black, as it did on Nov. 6, that signifies the beginning of an uptrend.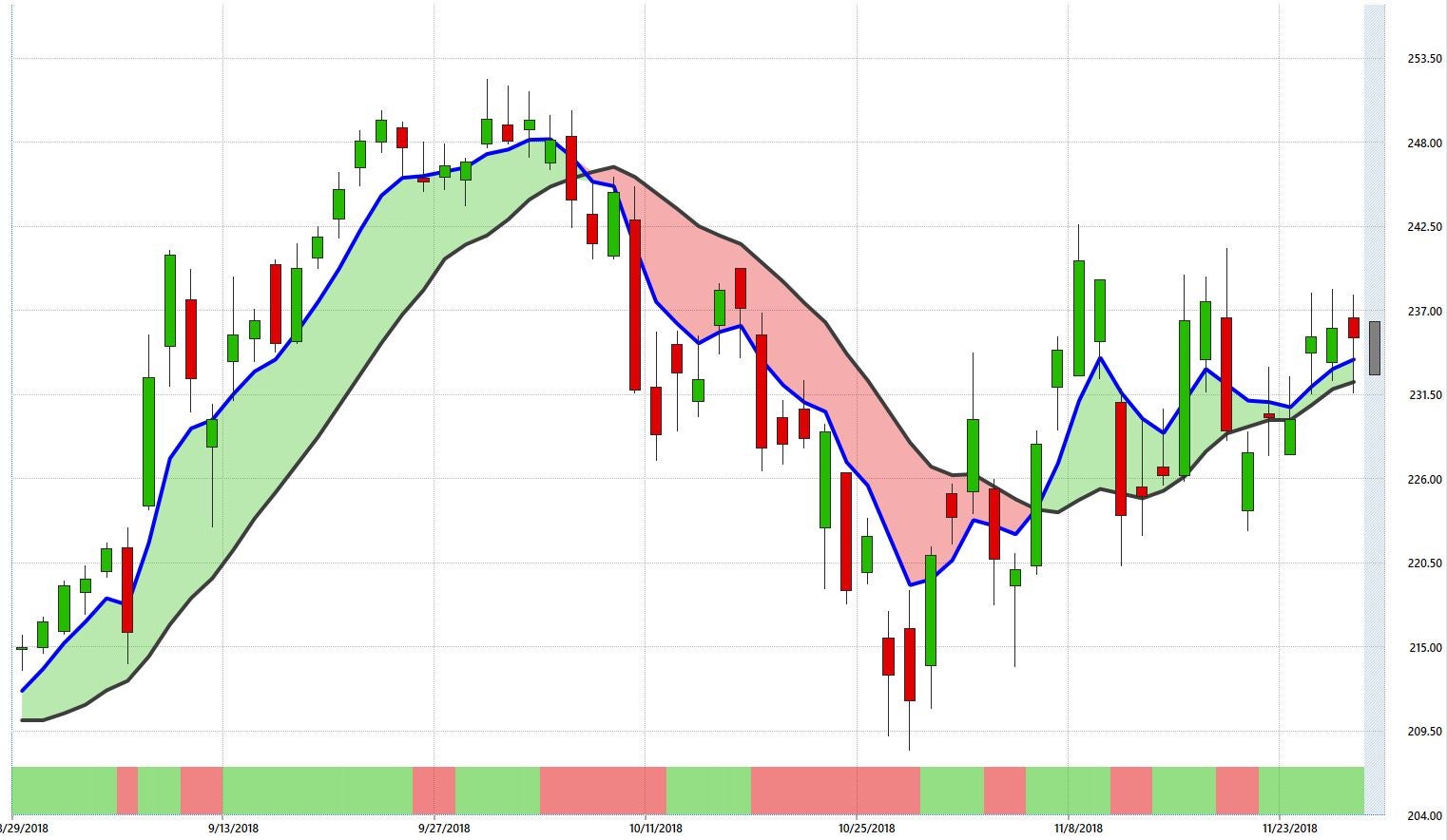 Despite a couple of big down days since then, those two lines have not crossed back over. This indicates that the uptrend is still intact. Not only that, but the red-green predictive neural index at the bottom of the chart is in green territory, which forecasts that the stock will close higher in the next 48 hours.
Shares of Broadcom were trading down 0.5 percent in Thursday's session as of this writing.
VantagePoint ai is a content partner of Benzinga. To see what their indicators say about other stocks, futures, commodities or ETFs, or to get a free demo, click here.
© 2021 Benzinga.com. Benzinga does not provide investment advice. All rights reserved.
---