Why Efforts To Curb Plastic Use Could Affect Your Oil Trade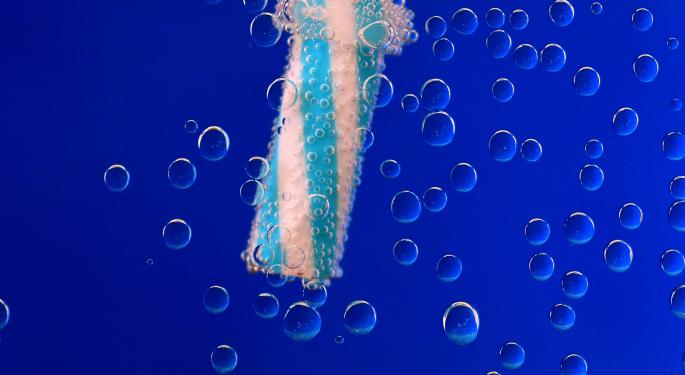 A few years back, the World Economic Forum predicted global plastic production would grow from 311 million metric tons in 2014 to 1.124 billion metric tons by 2050.
That forecast meant a good deal to the oil industry.
In many cases, plastic is made from the hydrocarbon raw materials of crude oil, so an explosion in plastic read through to a comparable rise in oil demand. At the time of the WEF report, plastics consumed between 4 and 8 percent of the world's oil and were expected to account for 20 percent by 2050.
Oil's Reliance On Plastic
The expected increase in plastic revenue was particularly meaningful for oil producers, as other buyers like the automotive industry reduce oil use through electrification processes and the pursuit of alternative energy sources.
"The use of oil by the plastics industry is expected to increase in line with plastics production (growing by 3.5–3.8 percent annually); this is much faster than the growth in overall demand for oil, which is expected to increase by only 0.5 percent annually," the WEF said in the 2016 report.
Notably, the boon in plastics growth isn't felt in every oil market; the relationship between plastics and oil is loose in domestic production, according to U.S. regulators.
In a webpage updated in May 2018, the U.S. Energy Information Administration said crude oil "is not the major source of feedstock for plastics production in the United States."
While the EIA couldn't definitively say how much oil is used in domestic plastics manufacturing, it cited research suggesting natural gas, rather than crude oil, may be the major source of raw materials used by the industry.
Global War On Plastic
Unfortunately for oil producers, growth in global plastic demand may not play out as anticipated. The plastics industry is being depressed by movements to reuse, recycle and deploy alternative materials.
Plastic straw bans have taken effect in Miami Beach, Florida; Monmouth Beach, New Jersey; and Oakland and Berkeley, California. New York City introduced such legislation in May.
Earlier this month, Seattle outlawed not only plastic straws but plastic dining utensils. San Francisco is considering a ban on straws, stirrers and takeout containers with fluorinated chemicals, along with restrictions on cutlery, napkin, lid and condiment distribution.
Starbucks Corporation (NASDAQ: SBUX), Marriott International Inc (NASDAQ: MAR), MGM Resorts International (NYSE: MGM), American Airlines Group Inc (NASDAQ: AAL) and other companies have also announced the phasing out of plastic straws and stirrers.
These actions by major U.S. cities and companies are small, relatively speaking.
In June, Indian Prime Minister Narendra Modi pledged to proscribe all single-use plastics by 2022, which would significantly diminish the 25,000 metric tons of plastic India produces per day.
U.K. Prime Minister Theresa May committed in January to eliminating the country's avoidable plastic waste, from carrier bags to food packaging, by 2042.
The Oil Effect
Legal and General Investment Management said the shift from plastics could dampen growth in petrochemical demand, with a 50-percent global recycling rate of single-use plastics in 2025 risking 2.5 million barrels of daily oil demand.
That wouldn't be good for the constituents of the Energy Select Sectors SPDR (ETF) (NYSE: XLE) or United States Oil Fund LP (ETF) (NYSE: USO).
"Our analysis suggests this would lead to oil demand peaking much sooner than some forecasters estimate, potentially by as much as five years," LGIM said in a July report. "[...] The destabilizing effect on oil markets will be profound and we believe that investors, and oil companies, need to start taking those risks more seriously."
Related Links:
How EVs Are Forcing A Relationship Change Between OEMs, Energy Suppliers, Governments
Posted-In: Legal and General Investment ManagementLong Ideas Education Commodities Top Stories Markets Trading Ideas General Best of Benzinga
View Comments and Join the Discussion!