Forecasting How Shares Of Netflix, Tesla, And First Solar Will Perform This Week
The following fourstocks are currently in the midst of uptrends according to VantagePoint, an AI charting platform that uses intermarket analysis to predict future price action 1-3 days in advance.
A couple of things to know in order to understand the charts below:
Each chart is a 3-month chart. Candles represent one day of trading
The blue line is a predicted moving average that forecasts a stock's moving average either two or three days out, depending on the chart. The black line is a simple 10-day moving average
When the blue line crosses above the black, that's a bullish signal. When the black crosses over the blue, that's bearish
For a more detailed look at VantagePoint's charts, click here.
Tesla Motors
Tesla Inc (NASDAQ:TSLA) is unusual because of the sheer amount of headlines the company generates, which opens the stock up to more headline risk on both the short and long side. But looking at it technically, it appears to be headed for a near-term downtrend. The uptrend starting on May 29 looks to have weakened significantly with the stock falling 8 percent on Thursday and Friday. The chart below shows how two moving averages have converged, indicating the stock is heading for a reversal in the next two days.
First Solar
First Solar, Inc. (NASDAQ:FSLR) has followed the opposite pattern as Tesla. The stock had a bearish crossover on May 23, and is since down 23 percent. But it seems to have found a level of support in the $51 handle. You can see how the downtrend has flattened out in the last two weeks. On top of that, the Neural Index has shifted to green, indicating near-term upside is likely. FLSR is flat over the last two trading days.
Netflix
Netflix, Inc. (NASDAQ:NFLX) has been on an absolute tear, rising over $100 (33 percent) since May 4. Despite two red candles to close last week, this uptrend is still strong according to VantagePoint. NFLX would need several more flat or down days this week for the trend to show any signs of ending. Across the software's one, two, and three-day forecasts, the uptrend is expected to remain intact.
Genworth Financial
Genworth Financial Inc (NYSE:GNW) appears to have entered a downtrend. While the stock gapped up 25 percent two weeks ago after an acquisition was approved, its since had eight red days in the last 10. Friday's close led to VantagePoint's two-day predicted moving average crossing below the 10-day moving average, signaling temporary weakness. This will be one to watch early this week to see whether the trend will show further conviction.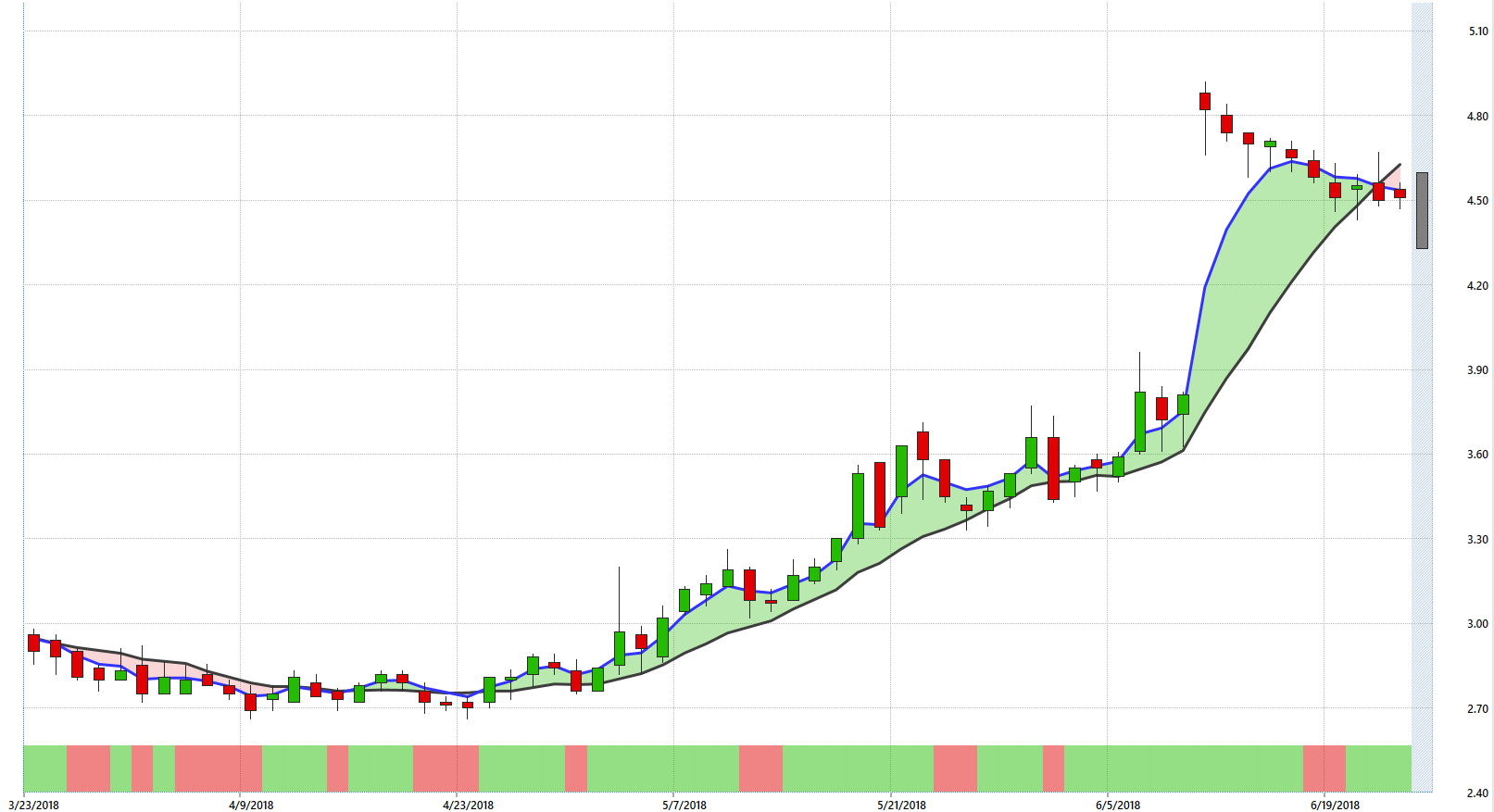 VantagePoint is a content partner of Benzinga. For a free trial, click here.
© 2021 Benzinga.com. Benzinga does not provide investment advice. All rights reserved.
---