4 Stocks That Look Like They Will Go Higher In The Coming Days
The following five stocks all appear to be headed into downtrends following recent periods of strength. All charts are from VantagePoint, an artificial intelligence platform that utilizes neural networks and intermarket analysis to predict future price action.
Some things to know about each of the charts below:
They are all 3-month charts, with each candle representing one trading day
The black line is a simple 10-day moving average, while the blue line is a predicted 6-day moving average, either 48 or 72 hours in advance.
A crossover of the two lines indicates a trend change. The blue line crossing over the black is a bullish signal, while the black crossing over the blue is a bearish signal
Microchip Technology
Microchip Technology Incorporated (NASDAQ: MCHP) had a clear crossover to the upside on May 3, when the blue predicted moving average crossed above the black simple 10-day moving average. Since then the stock is up 17 percent, while the gray candle predicting Thursday's range shows continued upside. As long as the two lines don't crossover, look for this uptrend to continue.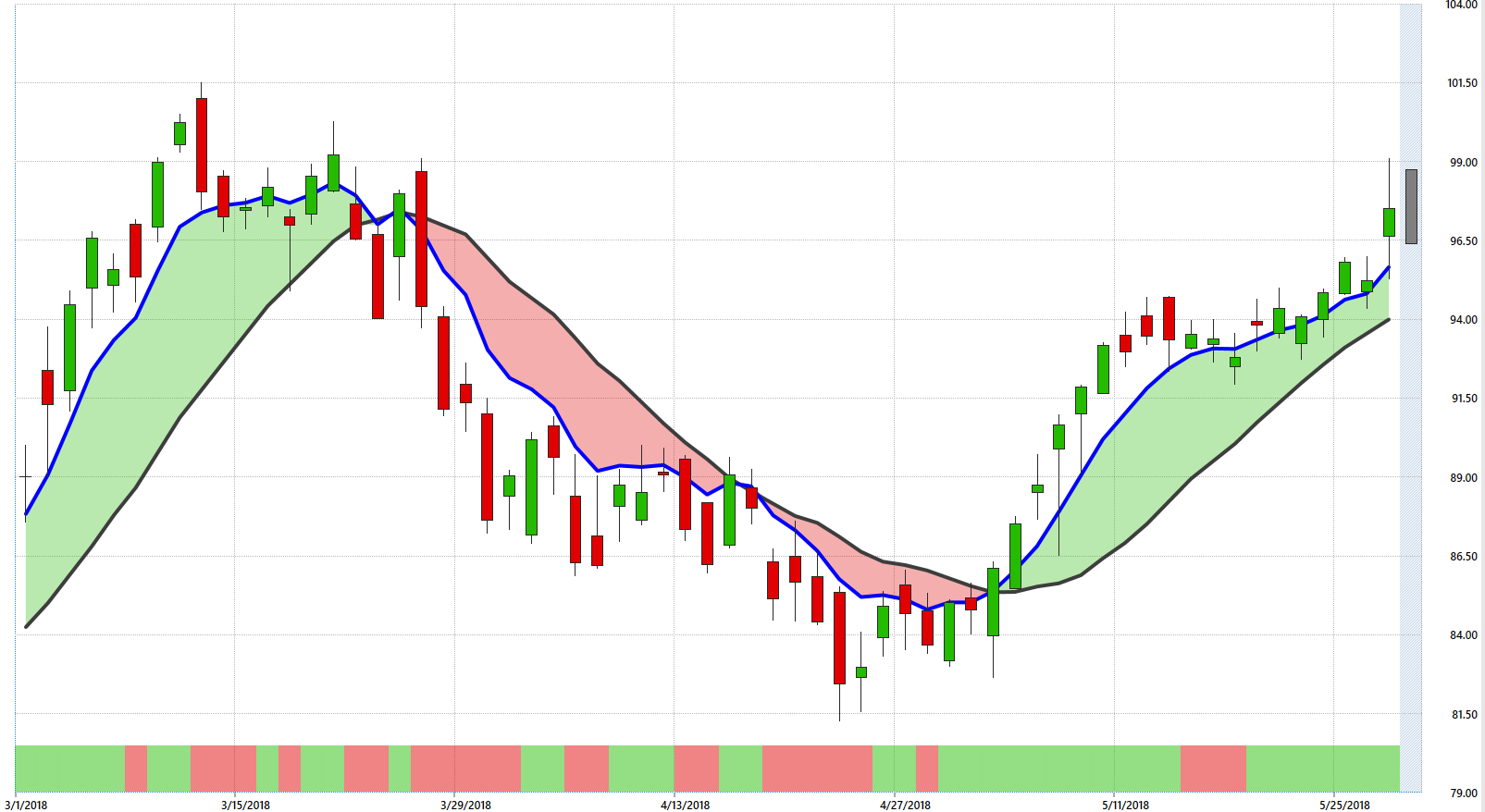 Deckers Outdoor
Deckers Outdoor Corporation (NYSE: DECK) had a definitive crossover on May 7, and since then the stock is up nearly 20 percent. This was followed by a great earnings report announced on May 24, where the company gave fiscal year earnings and sales guidance above Wall Street's estimates. Notably, the trend has gotten much stronger the last few trading sessions.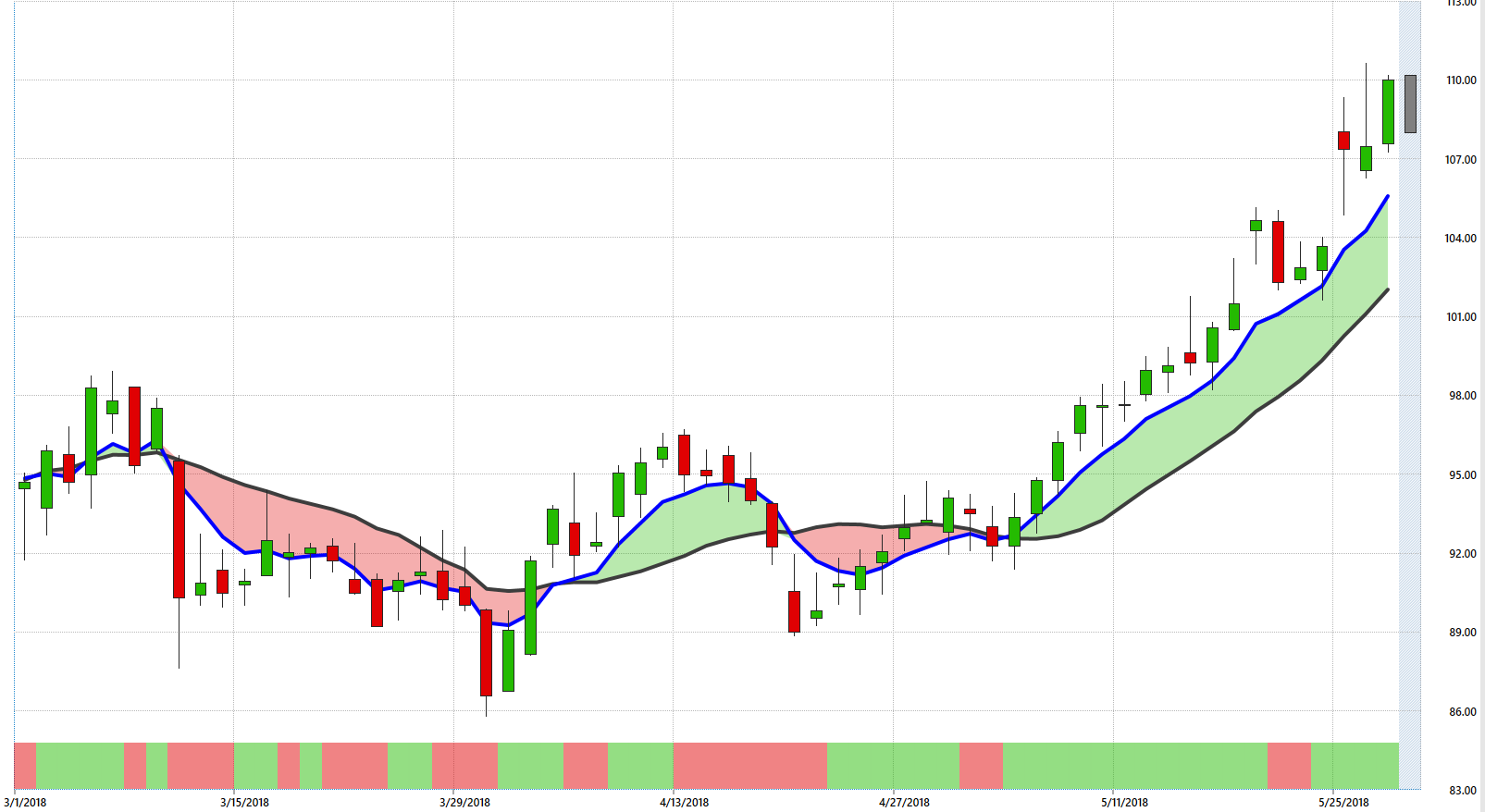 Sirius XM
Siriux XM Holdings Inc. (NASDAQ: SIRI) began trading higher on April 19 following a bullish crossover, but the real uptrend didn't begin until May 3. This is an example of how trends can sometimes take several days to take shape, as the upside wasn't immediately apparent. Nonetheless, the stock is trading at its highest levels since 2005.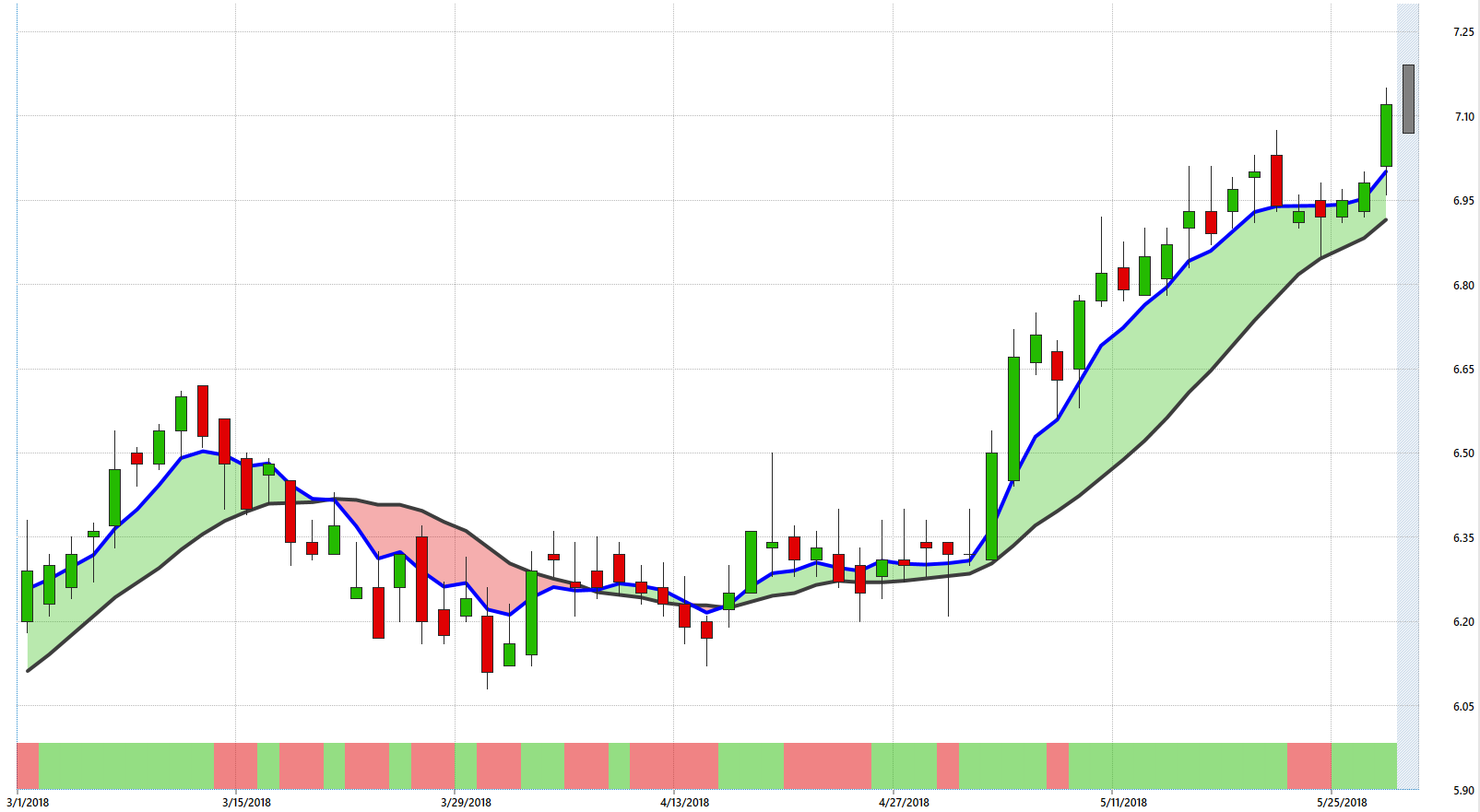 HollyFrontier
HollyFrontier Corporation (NYSE: HFC) hit a 2018 low on March 1, but it's been all upside since then. The stock's 88 percent rise in the three months since has made it one of Wall Street's top performers in that span. The company is helping of course, by reporting Q1 earnings well above estimates.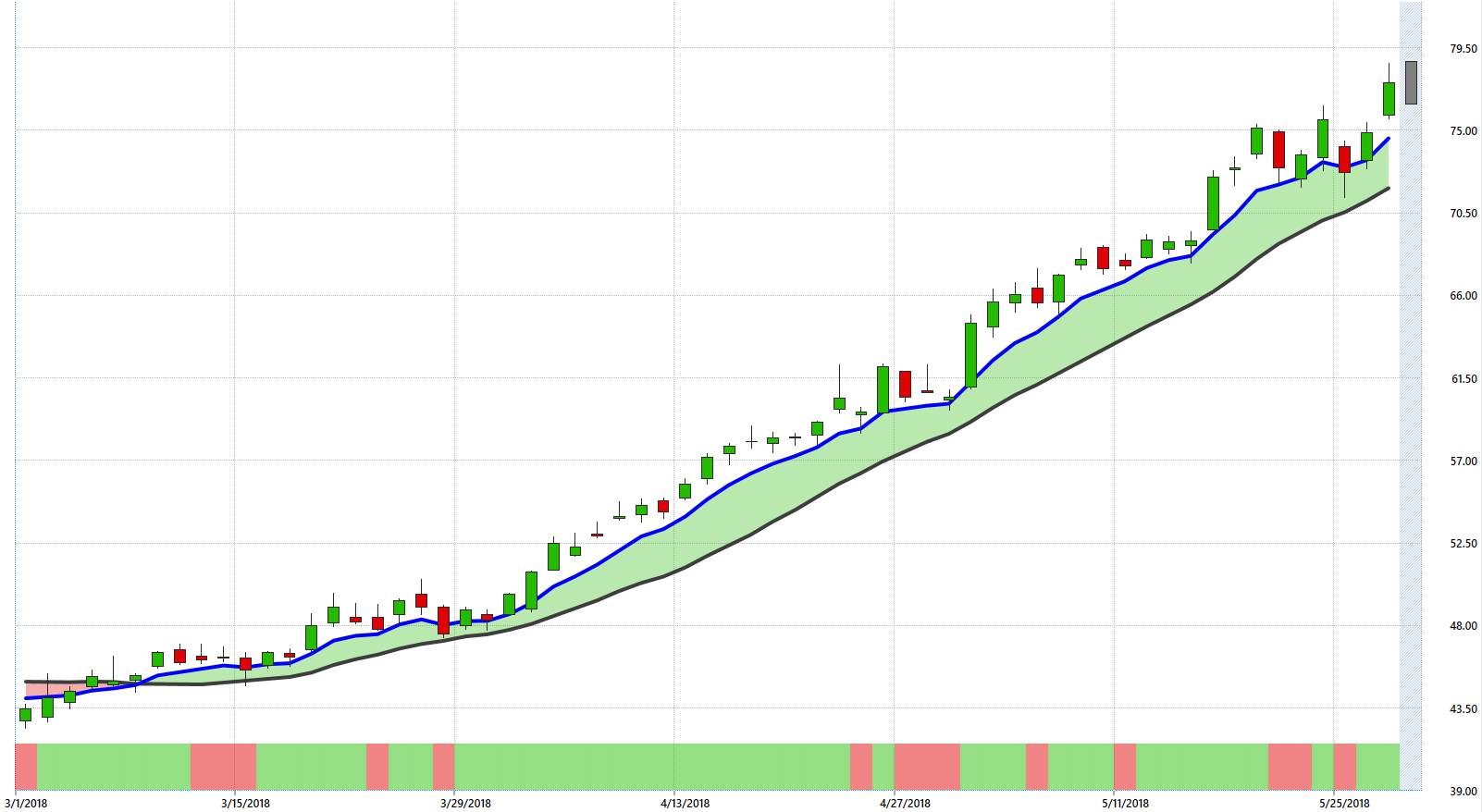 VantagePoint is an editorial partner of Benzinga. For a live demo click here.
Posted-In: vantagepointLong Ideas Markets Trading Ideas General
View Comments and Join the Discussion!