Now This: 4X-Leveraged Currency ETNs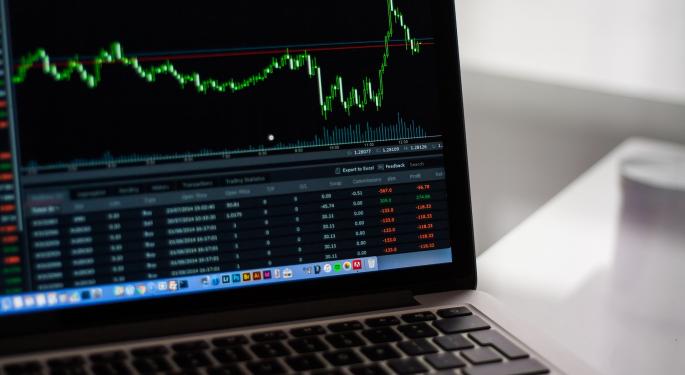 It was probably just a matter of time before an exchange-traded funds issuer tried its hand at quadruple-leveraged products. That time is now.
On Tuesday, Janus Henderson Plc's (NYSE: JHG) VelocityShares unit launched a suite of 10 quadruple-leveraged currency exchange-traded notes.
Like ETFs, ETNs trade on exchanges and track indexes. However, ETNs are different vehicles because they are debt instruments backed by a bank or other financial institution. That means ETN investors can be vulnerable to deteriorating financial conditions at the issuing bank, including credit ratings downgrades and defaults. Citigroup Inc. (NYSE: C) is the issuer behind the new VelocityShares ETNs.
"Exchange traded notes are senior, unsecured debt securities issued by financial institutions that provide knowledgeable investors with sophisticated tools for executing their trading strategies," according to VelocityShares. "There are restrictions on the minimum number of ETNs investors may redeem pursuant to the ETNs' early redemption right. There may not be an active trading market in ETNs."
The New ETNs
The new quadruple-leveraged ETNs from VelocityShares include:
VelocityShares Daily 4X Long USD vs. JPY (NYSE:DJPY)
VelocityShares Daily 4X Long USD vs. EUR (NYSE:DEUR)
VelocityShares Daily 4X Long USD vs. GBP (NYSE:DGBP)
VelocityShares Daily 4X Long USD vs. CHF (NYSE:DCHF)
Other members of the new suite include:
VelocityShares Daily 4X Long USD vs. AUD (NYSE:DAUD)
VelocityShares Daily 4X Long JPY vs. USD (NYSE:UJPY)
VelocityShares Daily 4X Long EUR vs. USD (NYSE:UEUR)
VelocityShares Daily 4X Long GBP vs. USD (NYSE:UGBP)
The VelocityShares Daily 4X Long CHF vs. USD (NYSE:UCHF) and the VelocityShares Daily 4X Long AUD vs. USD (NYSE:UAUD) round out the suite.
Investor Demand
The new VelocityShares ETNs were created to meet investors demand for exciting currency-related exchange traded products.
"The new ETNs are in response to demand for instruments to express views in the foreign exchange markets," according to the issuer. "The family complements the 23 existing ETNs that VelocityShares has brought to market, and is intended to provide sophisticated investors a means of managing their currency exposures and expressing market views."
Related Links:
Investors Return To This Staples ETF
View Comments and Join the Discussion!
Posted-In: Long Ideas Short Ideas Specialty ETFs New ETFs Currency ETFs Top Stories Trading Ideas ETFs Best of Benzinga