Insider Action Alert: Insider Buys Drive Aevi Genomic Shares Up 30%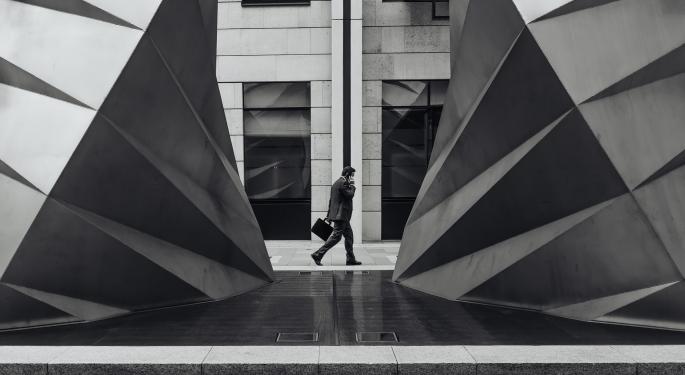 Medgenics Inc (NASDAQ: GNMX), which recently changed its official name to Aevi Genomic Medicine, was seen up 28.3 percent Thursday after a new SEC filing revealed that seven company insiders, including CEO Michael Cola, have been buying shares of the company's stock. Together, the seven purchased more than 790,000 shares of company stock at a price of $1.26 per share, representing a combined $1 million in shares of a company with only a $47.5 million market cap.
The table below, from InsiderCow.com, breaks down all the buys.

Traders clearly see the buying as a positive sign for the company, sending the stock to its highest level in months.
The stock crashed by 57 percent in a single day back in March when the company's ADHD medication AEVI-001 failed to hit its phase II/III targets. However, traders see the latest round of insider buying as an indication the stock shouldn't be left for dead.
Everyone's heard the old adage that actions speak louder than words, and that rule is certainly true on Wall Street. That's why the market often pays particularly close attention to insider trading, and large insider buys and sells can be major catalysts for a stock.
While many Americans associate the term "insider trading" with illegal activity, company insiders are free to buy and sell shares of their own company's stock, provided they follow disclosure laws.
Large insider buys are reassuring to investors that the people inside the company with the most knowledge and experience have a positive outlook for the business. Large insider sells may be a sign that management's confidence in the company is waning.
Aevi insiders are willing to stake a million dollars on the potential they see in the company. If traders follow suit, Thursday's move may be just the tip of the iceberg for the stock.
Related Link: Why You Should Pay Attention To Insider Transactions
Posted-In: insider trading Insidercow InsiderCow.comLong Ideas News Insider Trades Movers Trading Ideas Best of Benzinga
View Comments and Join the Discussion!