Why You Should Pay Attention To Insider Transactions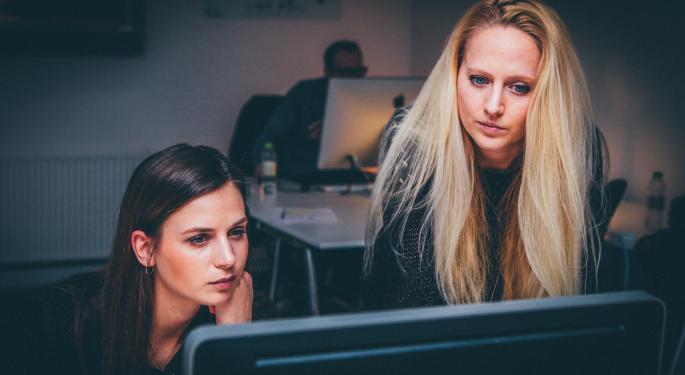 Potentially investing thousands of hard-earned dollars in a stock can be a very difficult decision for the average American. It's always difficult to trust company management because part of their job is to put a positive spin on the company's business. Prior to every bankruptcy filing in the past 20 years, investors can go back and find statements by company management about how well the business is doing and how they are optimistic about a turnaround.
Everyone's heard the old adage that actions speak louder than words, and that rule is certainly true on Wall Street. That's why the market often pays particularly close attention to insider trading, and large insider buys and sells can be major catalysts for a stock.
Clearing The Air
While many Americans associate the term "insider trading" with illegal activity, company insiders are free to buy and sell shares of their own company's stock, provided they follow disclosure laws. Illicit insider trading only occurs if a company insider trades after gaining meaningful non-public information about the company or if an insider buys or sells shares of stock without disclosing the trades via Securities and Exchange Commission filings.
Company insiders whose compensation includes shares of stock can't be faulted for selling those shares and raising cash periodically. However, traders watch closely for changes in patterns or unusual insider trading activity.
Large insider buys are reassuring to investors that the people inside the company with the most knowledge and experience have a positive outlook for the business. Large insider sells may be a sign that management's confidence in the company is waning.
For example, back in February, GNC Holdings Inc (NYSE: GNC) shares spiked more than 10 percent in a single day after the company disclosed two large insider buys by CEO Robert Moran and chairman of the board Michael Hines.
Traders can monitor insider trading activity via a number of free websites, such as InsiderCow.com.
Related Links:
Not An Options Expert? You Can Still Use Options Market For Stock Trading Ideas
GlassHouse Research: Varian Medical System's Earnings May Be 'Cosmetically Enhanced'
View Comments and Join the Discussion!
Posted-In: Insider Cow insider trading InsidercowNews Education Insider Trades Trading Ideas General Best of Benzinga