Assessing With International Small-Caps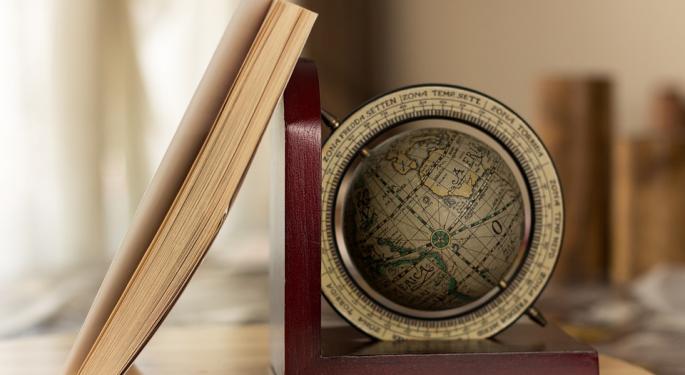 As has been widely documented, an interesting phenomenon with small-cap stocks this year is not just the smaller U.S. stocks lagging their large-cap counterparts, but that U.S. small-caps are getting trounced by their international equivalents.
Just focusing on ex-U.S. developed market small-caps, the iShares MSCI EAFE Small-Cap ETF (NASDAQ: SCZ) is up 24.7 percent year to date, making the 6.4 percent returned by the Russell 2000 Index look anemic.
Some investors may be apt to believe that international small-caps inherently volatile. After all, U.S. small-caps are more volatile than domestic large-caps, so logically speaking, it is not unreasonable to assume that moving outside the U.S. with smaller stocks can introduce more volatility. Data suggest international small-caps do provide excess returns, but with higher risk.
Some Perspective
"But these past 16 years exposed a wrinkle in the risk/reward relationship of foreign small-cap stocks," said Morningstar in a recent note. "The excess returns were there, but the risk of these stocks, as measured by standard deviation, was similar to that of large-cap stocks — an unexpected outcome to say the least. A closer look at the behavior of foreign small-caps over this span shows that they were indeed risky, but standard deviation may not have fully captured that risk."
Related Link: Oil ETFs Look Interesting
As it pertains to SCZ against the U.S.-focused Russell 2000, the international ETF more than holds its own when it comes to volatility. Over the past three years, SCZ's annualized volatility has been 14.2 percent compared to 16.4 percent for the Russell 2000.
"While small-cap stocks can outperform, their strong performance over the course of the past 16 years probably isn't representative of what to expect going forward," notes Morningstar. "History has shown that in certain instances these stocks have not always provided an excess return. Take the Russell Indexes as an example. From January 1979 through June 2017 the Russell 2000 Index (small-cap) underperformed the Russell 1000 Index (large-cap) by 0.21% annually, despite its higher volatility."
Still Looking Good
SCZ is also behaving significantly less volatile than the Russell 2000 this year. To be precise, the international small-cap ETF has been 500 basis points less volatile than the U.S. small-cap benchmark year-to-date.
SCZ holds over 1,600 stocks, over 22 percent are from the industrial sector. The consumer discretionary and technology sectors combine for 27 percent of the ETF's weight. Japan and the U.K. are the ETF's largest geographic weights, combining for almost 48 percent of the fund's roster.
Related Link: A Cheap Goldman Sachs ETF
View Comments and Join the Discussion!
Posted-In: international small-cap ETFsLong Ideas Specialty ETFs Small Cap Analysis Top Stories Markets Trading Ideas ETFs Best of Benzinga